Do you think this "melting" process would work on a vertical surface?
I thought you had me stumped, turn boat over?
Here's what i came up with..
Cut off a sliver of luran from the scrap pile to make a crayon. Dip the crayon in a small cup of acetone and transfer the crayon to the gash. Repeat until both start to soften, be careful not to drip any.
It doesnt take long to blend out the gash with the gummy crayon.
I tested it out by adding some dock rash to a good looking sample and sticking a sample on a cabinet wall.
This is probably the best way to do it horizontally as well.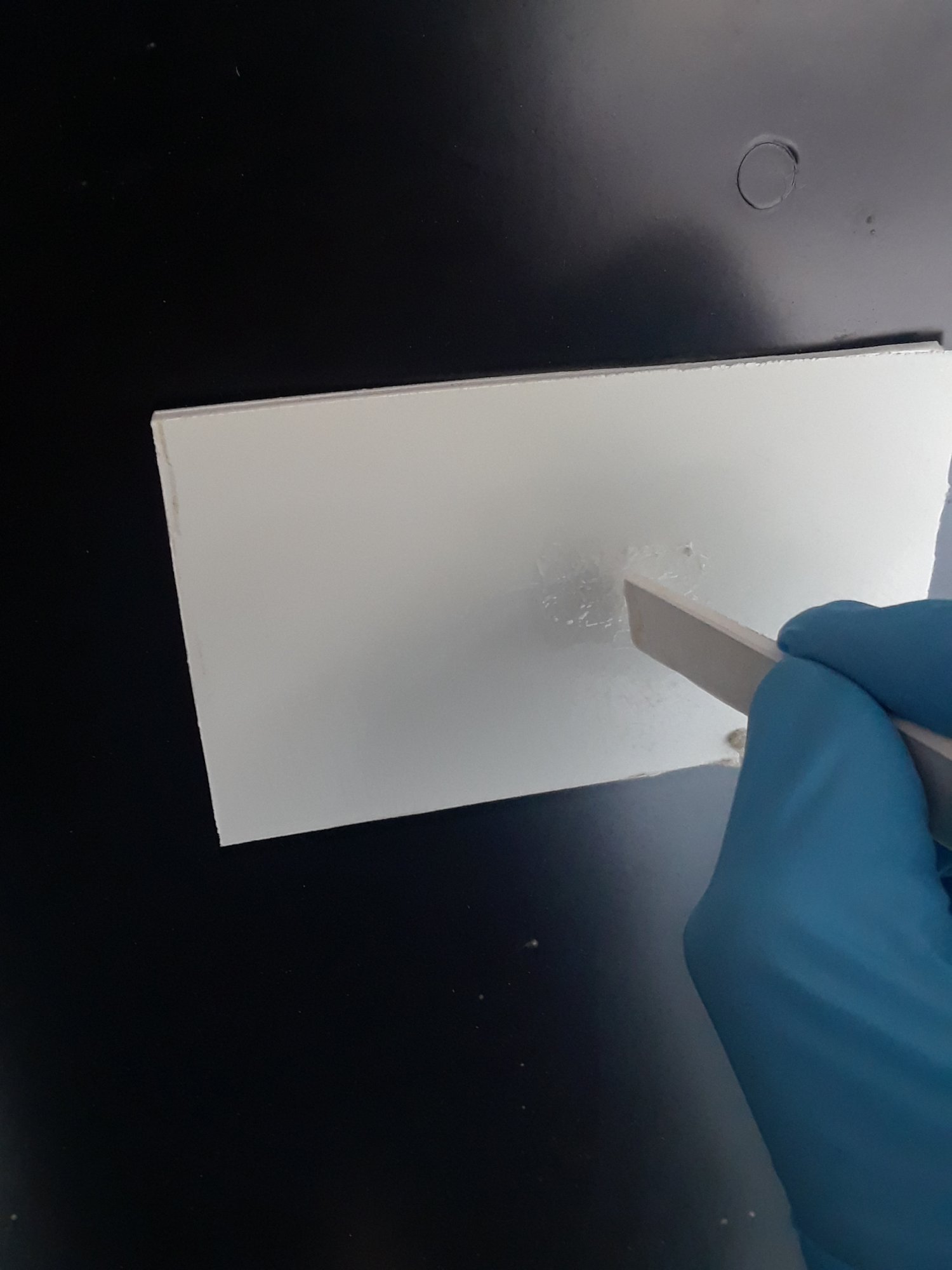 Follow up in a few hours with 220, 320, 400, 1000, then start polishing