Has anyone come up with a safety line to use with the Easy Climb mast climber ? I am headed up the mast this summer to replace the anchor light and refuse be winched up the mast again. The downward forces on the mast get worrisome when you add your weight, the force pulling you up, and the sheave friction. And the crew is ready to walk off the second time I want to go up.
I can't see ever going up the mast without a snug, dedicated safety line. But as you can see, the gent in this youtube video seems to think he's got it all under control even without a dedicated safety line
. I'll grant you, doesn't seem as if he's ever fallen but then maybe I'm just chicken
.
Imagine the line holding the Easy Climb device failing and you've got one hell of a drop into the bosun's chair. Not good. Imagine the line holding the bosun's chair failing and the Easy Climb device snaps your feet off. Even worse.
I can't find a current mfg. for Easy Climb and was going to build one myself but a little fancier with carpet backing to avoid scratching the mast. This strikes me as one of the best climbing devices I have seen because of it's utter simplicity (and low cost) .............. if you can come up with a dedicated safety line.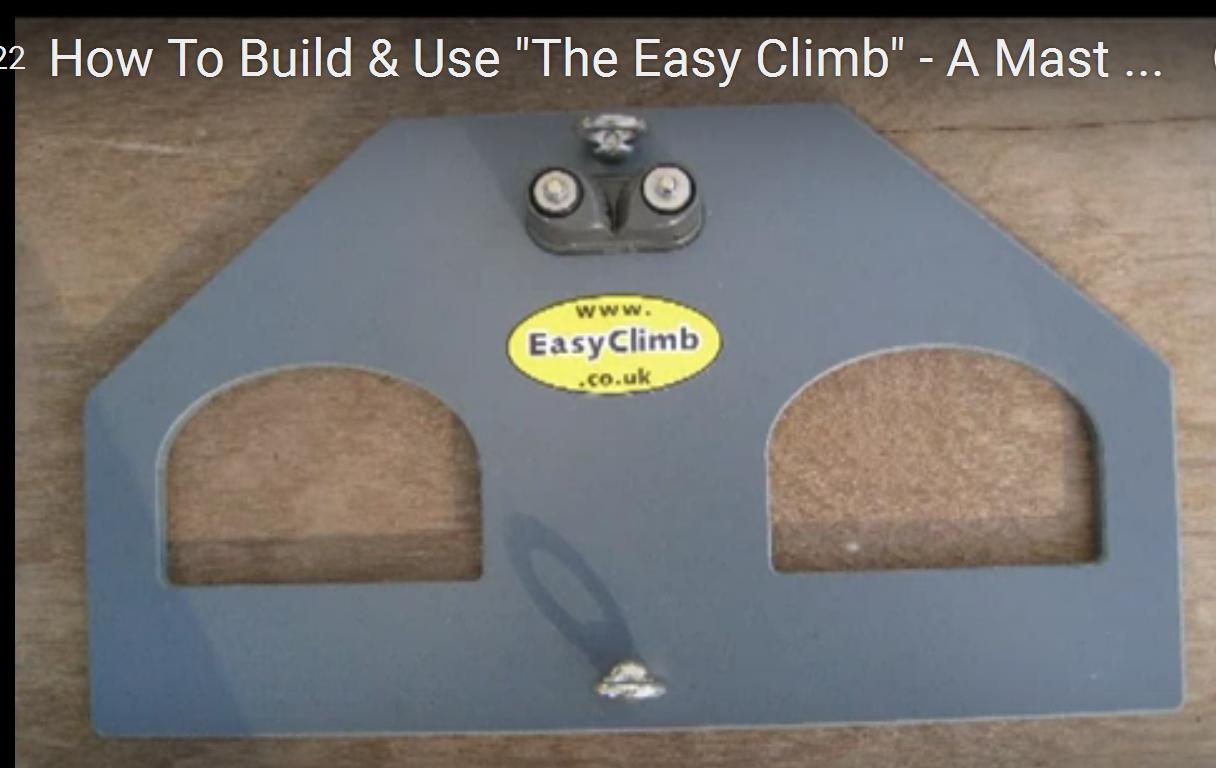 Anyone have experience with one of these or ....................... do you have a better (simpler) method of mast climbing ?