When our Boat was Lifted of shore from...
Repairing boat after Hurricane Zeta
Sea Tow had a awkward position to properly lift the boat and caused this damage.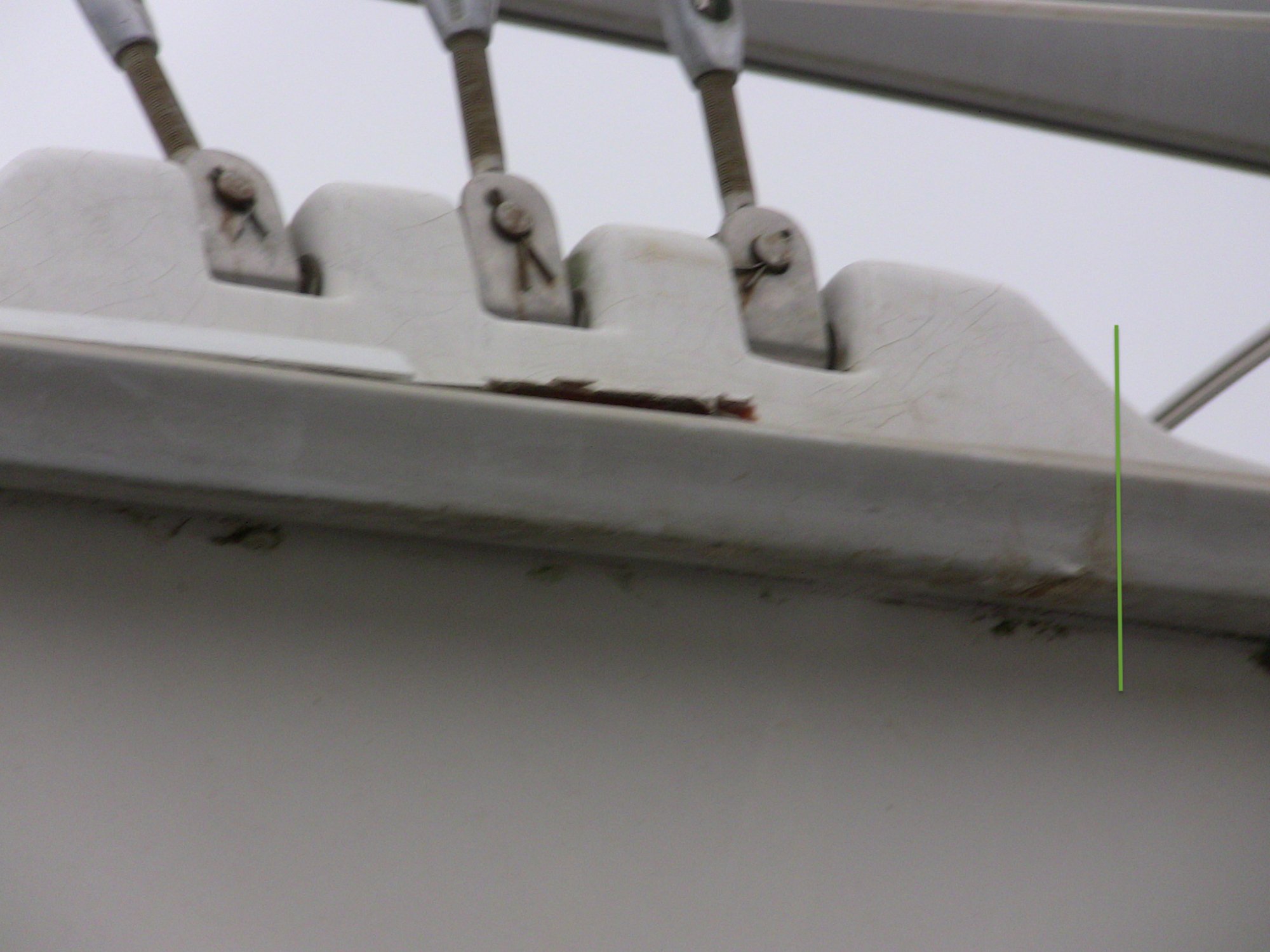 1) Any thoughts or reasons
not
to cut the Rub Rail at the Green Line and roll the Rub Rail out the way, for that minor hull fix?
If no, major issues then...
2) How would you reconnect the cut spot?
Jim...
PS: Insurance is paying for full removal and replacement of the 100 feet of the full boat's rub rail.