Sep 14, 2014
1,058
Catalina 22 Pensacola, Florida
Okay first of the detailed project posts. Yes you can try to purchase this cleat from WM etc but you will find the cleat will not tighten up on a 1/8th inch shroud used on the Original Design Catalina 22. SO-----Here is how=
1. Make a template of stiff cardboard, i made a half and just rotated it, transferring it with a sharpie on to a piece of roughly 1/8 aluminum flat stock. You can do it with stainless but it will take much more work, blades and time.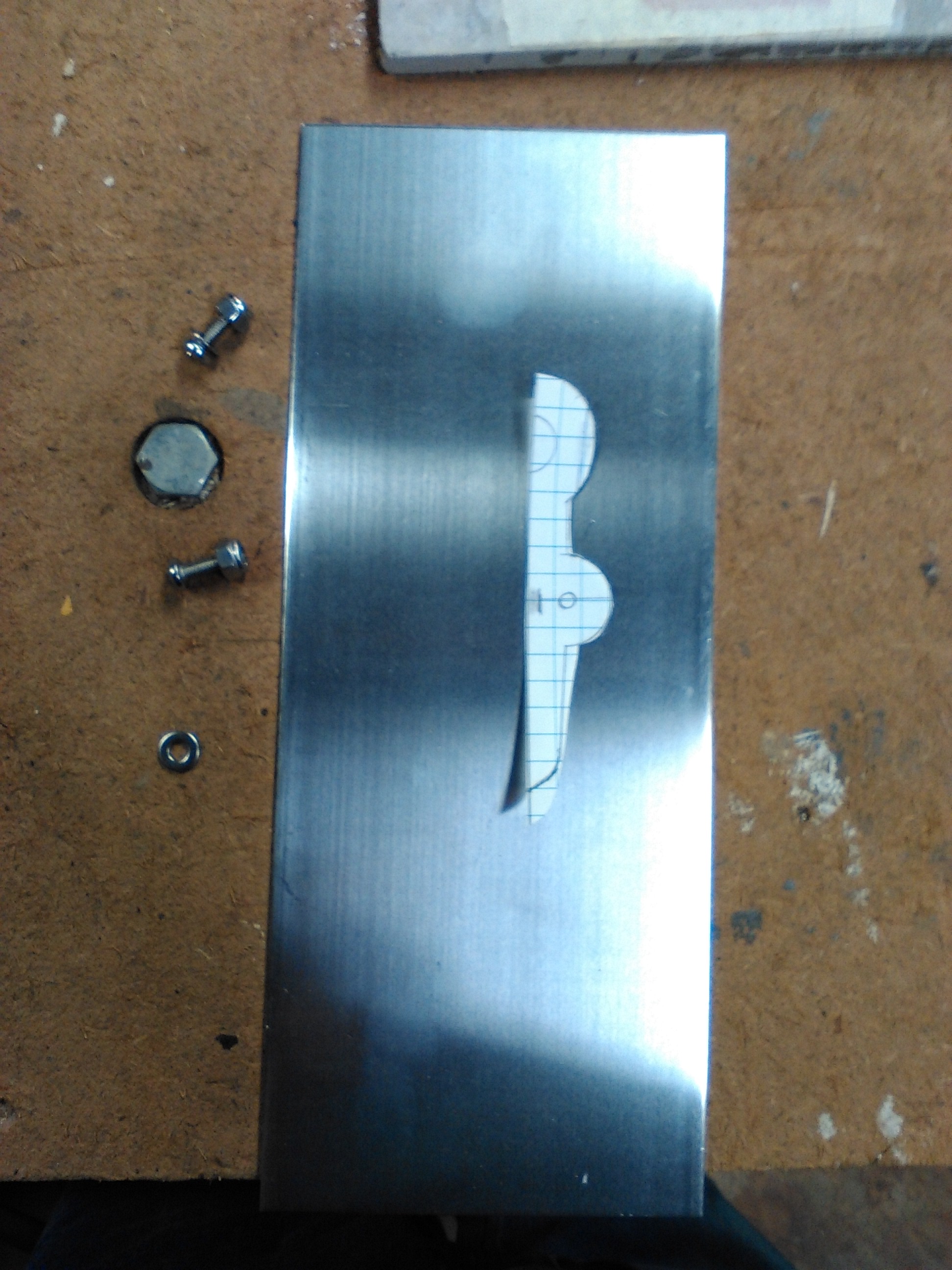 2 Cut out piece with tin snips or metal coping saw and then clean edges with grinder wheel.
3 On a drill press, drill the mounting holes in both the front and back strap pieces.
4 Bend top of cleat outward and then assemble cleat with stainless machine screws and nylon lock nuts around a suitable sized piece of wire about shroud size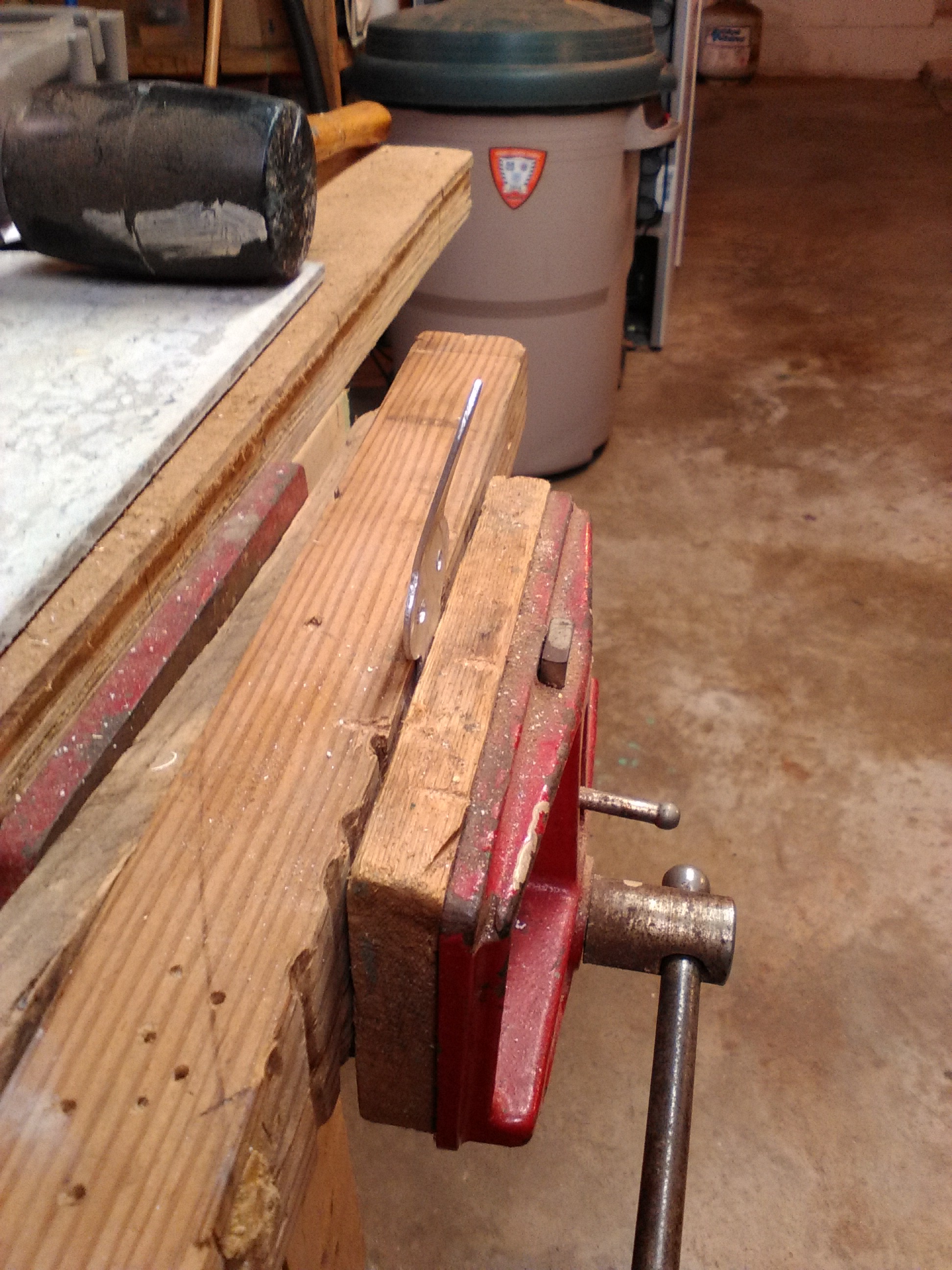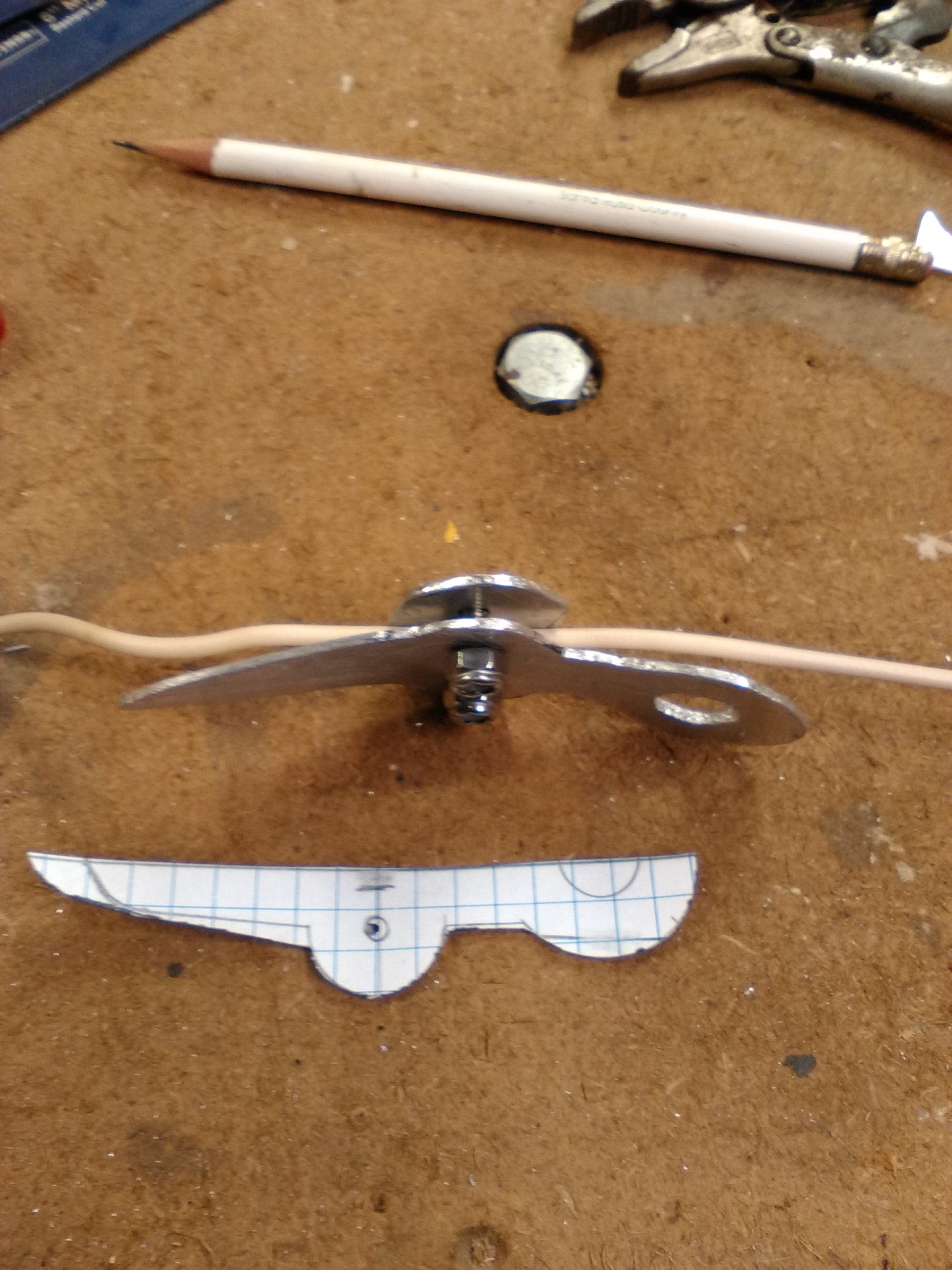 5 Ta dah ready to go to boat, and best of all check out the price!
Finally (I know hard to read but its about 5 bucks or so.
and look how nice it looks in use on the starboard spreader hoist.