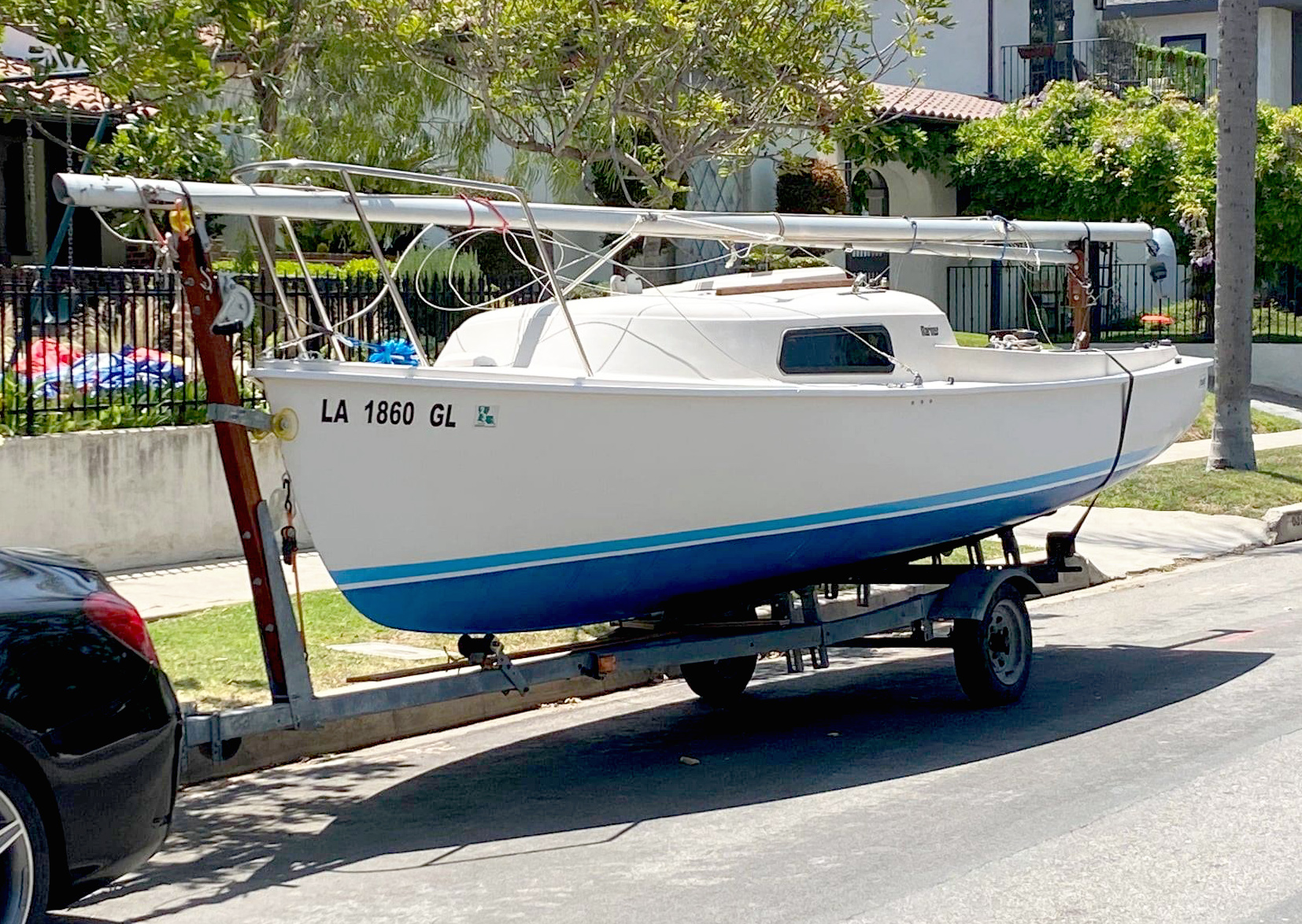 Just to recap/condense:
The Mariner 19 is a closed-cabin version of the Rhodes 19. The cabin hatch can be closed and locked. It has a self-bailing cockpit and mine has a pretty decent bilge pump. I will have tools/spares for the outboard and enough fuel the motor the whole way and then some. I'll also have a spare trolling motor and spare battery (which moves the thing at its hull speed) and oars. I'll have a genoa on hand if the main and or jib fails. (The main and jib are 2021 sails, and the main has one reefing point.) I have harnesses and foul weather gear and a good first-aid kit onboard. I have tools and spares to repair/replace shrouds and stuff to make ad hoc leak/breach repairs. I'll have two anchors. I have hardwired lights, back-up battery-powered lights and all the coast-guard mandated safety gear. I have two waterproofed devices with GPS and navigation software, in addition to my phone. I have waterproof hard charts, a good compass and a depthfinder. I have a VHF radio with DSC/GPS and clear instruction for even my kids to be able to use it. I have a 406 mhz floating GPS emergency beacon in a floating bag. I have a separate GPS tracker that will allow my wife to see exactly where we are in real time even if my phone's GPS fails.
And yes, people make the crossing on jetskis. There's even an annual paddleboard race across this channel.
All that said, it's not a trip I'm going to take lightly, and if the weather forecast is dubious, I'm happy to postpone the trip or stay additional days on the island. I would 100% not go out if there is a small craft advisory. I'll no doubt be checking with people on this forum for their thoughts on whether I should go right up until the departure.
Last edited: