Has anyone had the cable pull out of the inside of their Selden Rodkicker boom vang? Having trouble finding technical drawings or part numbers online, I can only find just the catalog drawing.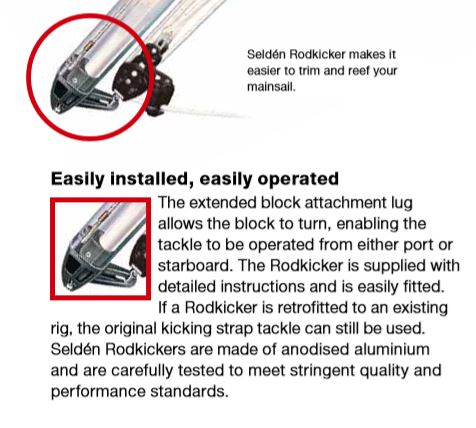 How did it break? One too many hard jibes. At 1:04 in this video.
Two weeks to the next race, need to repair or replace. Looked at prices, really don't want to have to replace it.