Jun 6, 2016
187
Catalina 275 Wilmette, IL
Seeing that the moderators were gracious enough to create our own C275 group, I figured we need to take advantage of that. Anyway, I've done probably nearly a dozen mods to my C275 (some small, some bigger) and wanted to create a thread that all C275 owners could post their mods for others to consider. I'll start out with a one of my early mods, but the picture actually shows two, but I'll only discuss the one I intended.
I purchased new and took this as an opportunity to exclude items that I was not interested in. In this picture, I replaced the stock panel with a self-installed Blue Sea 8402, which importantly gives me 10 individual breakers, battery voltage as well as amp usage.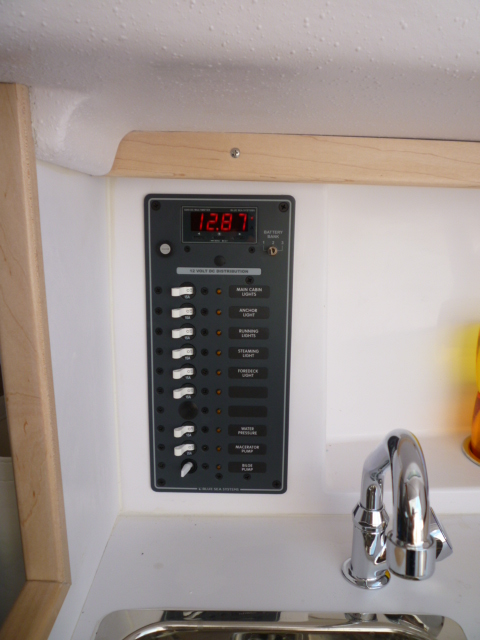 Since then, I've connected a foredeck light, 2nd battery and stereo (all future posts). I broke away from tradition and filed the bilge pump tab to be auto to the left and manual to the right. This way if someone, ie. my wife, flips all the switches to left, the bilge remains on. Really hasn't ever turned on anyway, but just in case.