Hi All,
I have a 2009 Hunter 41DS and want to install a boom brake. There are these u-bolts between the stanchions that look really sturdy and seem almost like they are there exactly for this.
On the boom - there is also an eye where the vang attaches. It seems to be only about 1/4 aft of the mast and most brake installation guides say to go back 1/3 to 1/2. I could see forces and boom strength maybe being an issue?
Attached are a couple of pics.
I am curious if anybody else has a brake or preventer installed, where things are attached, and whether it was installed by the factory, a professional or you did it yourself.
Swing the boom back and forth from these locations it seems it will work well - it slackens a bit when extended and would only rub on the cabin top on the lazy side.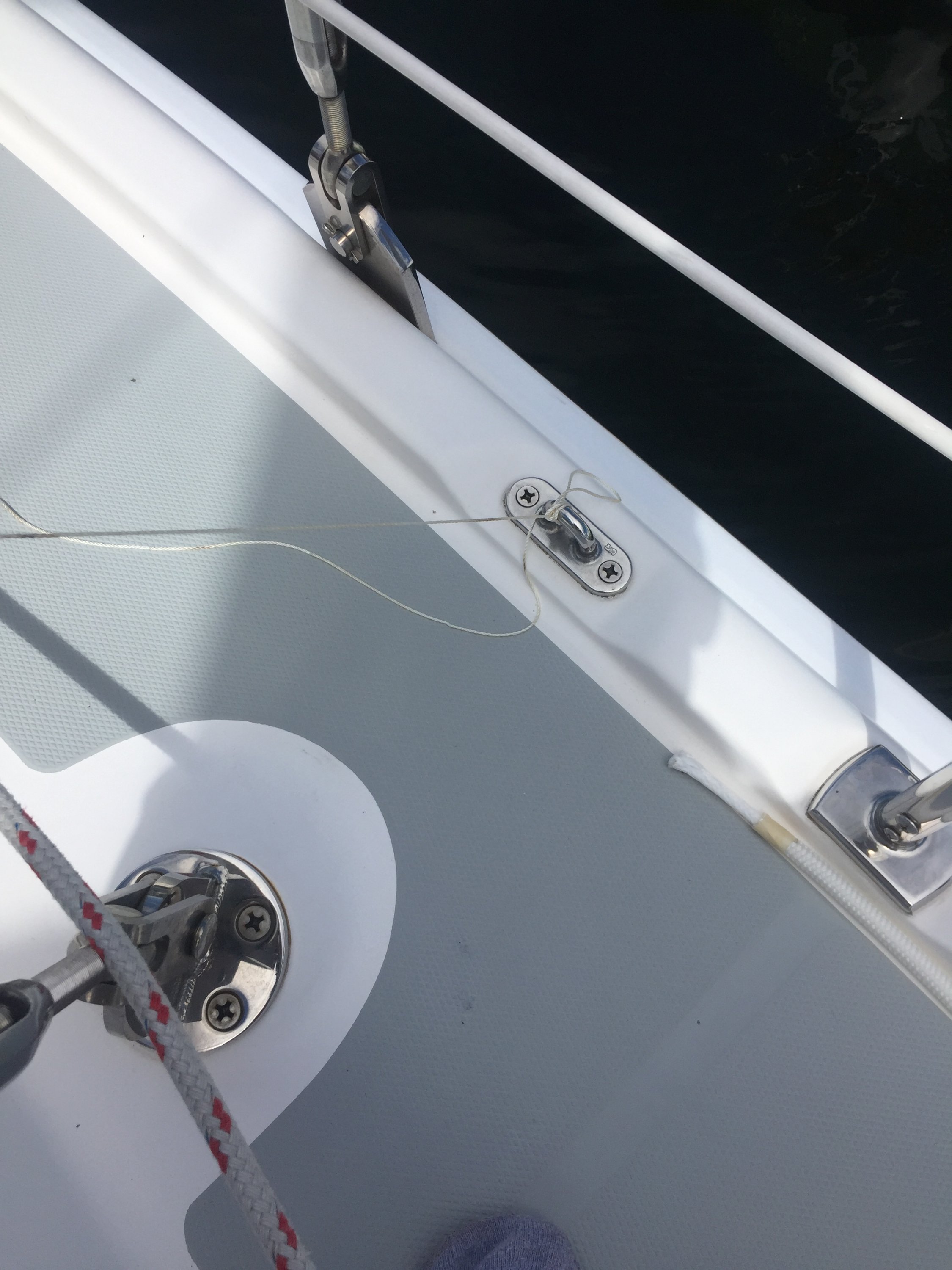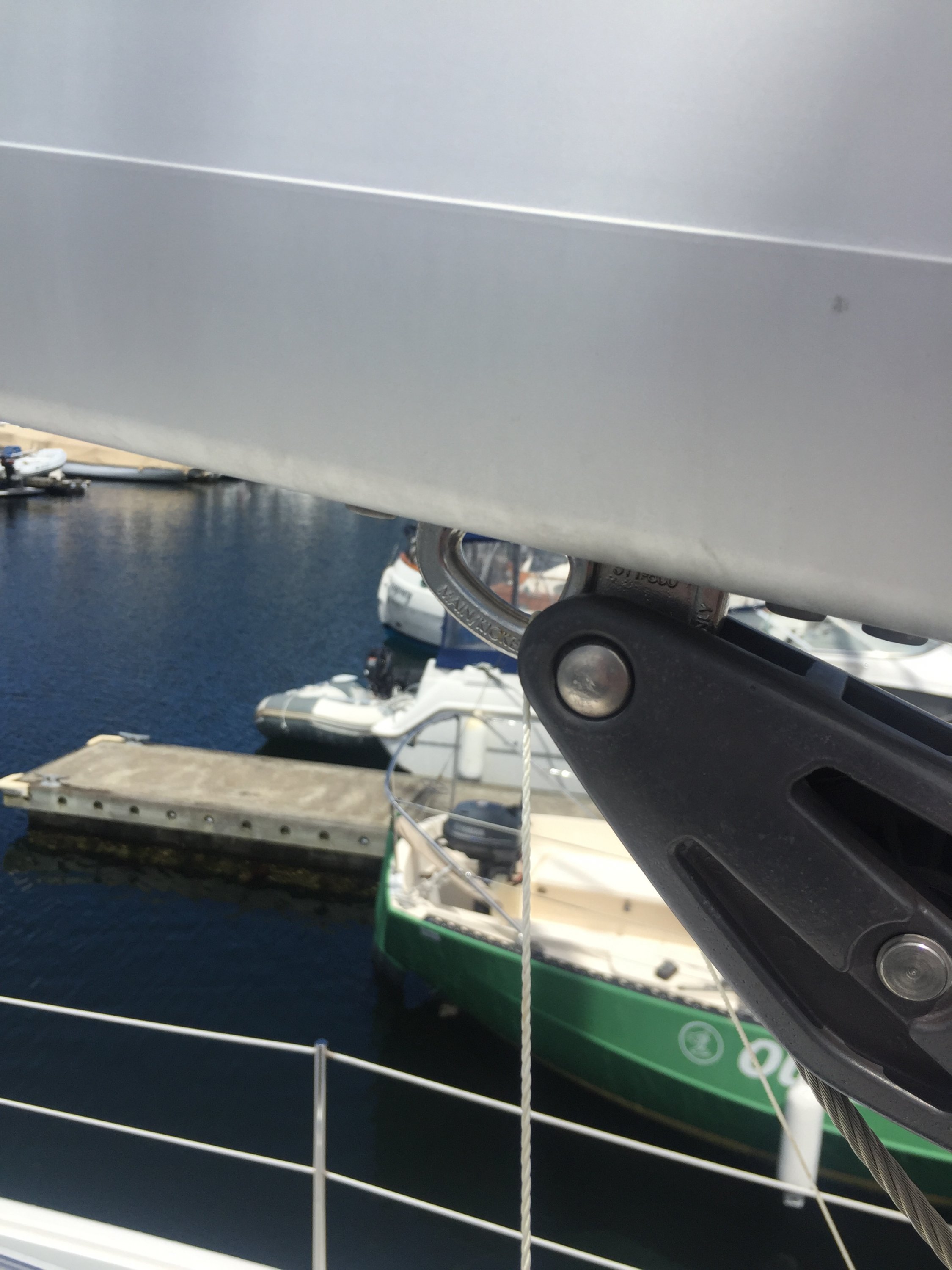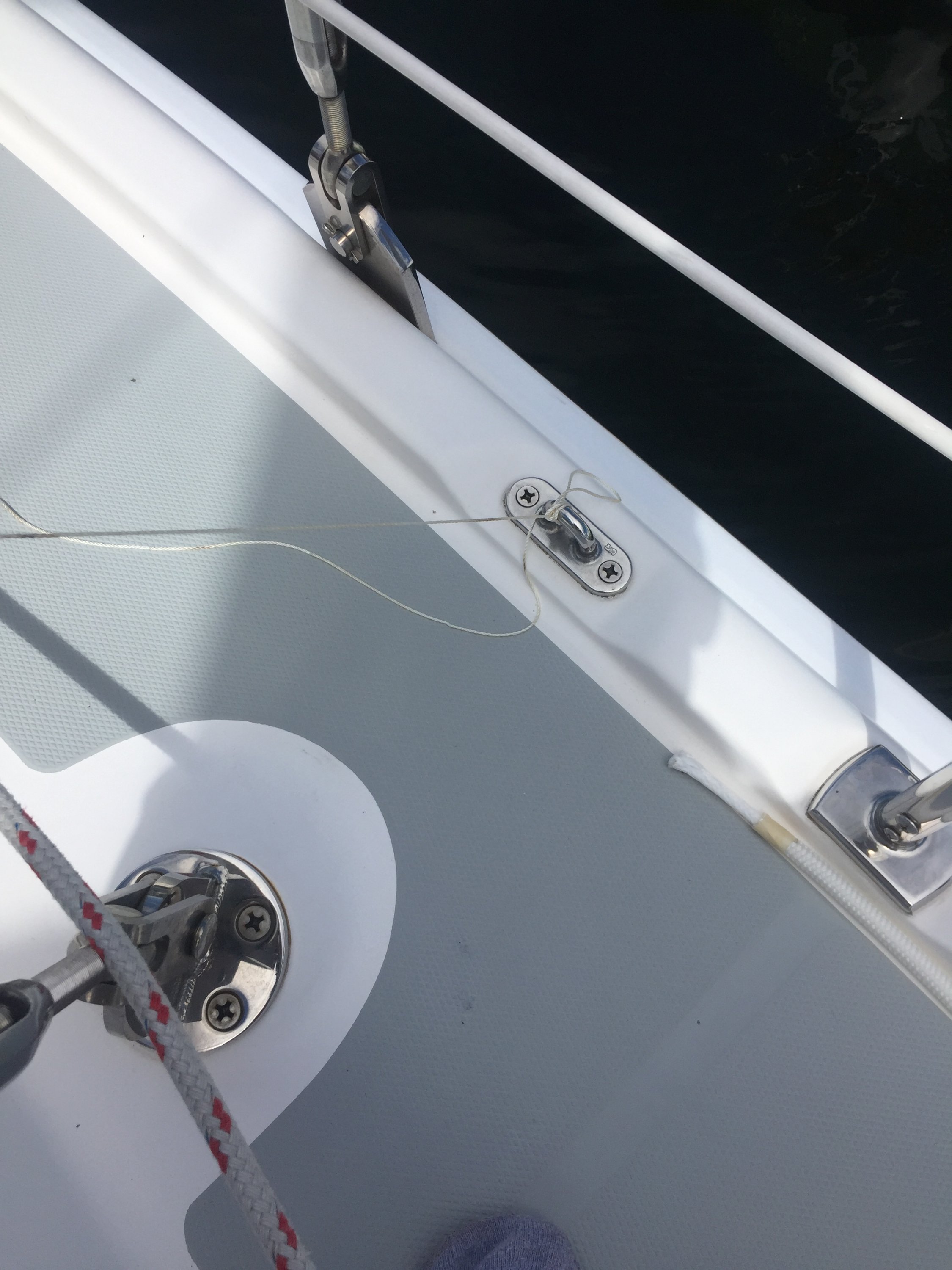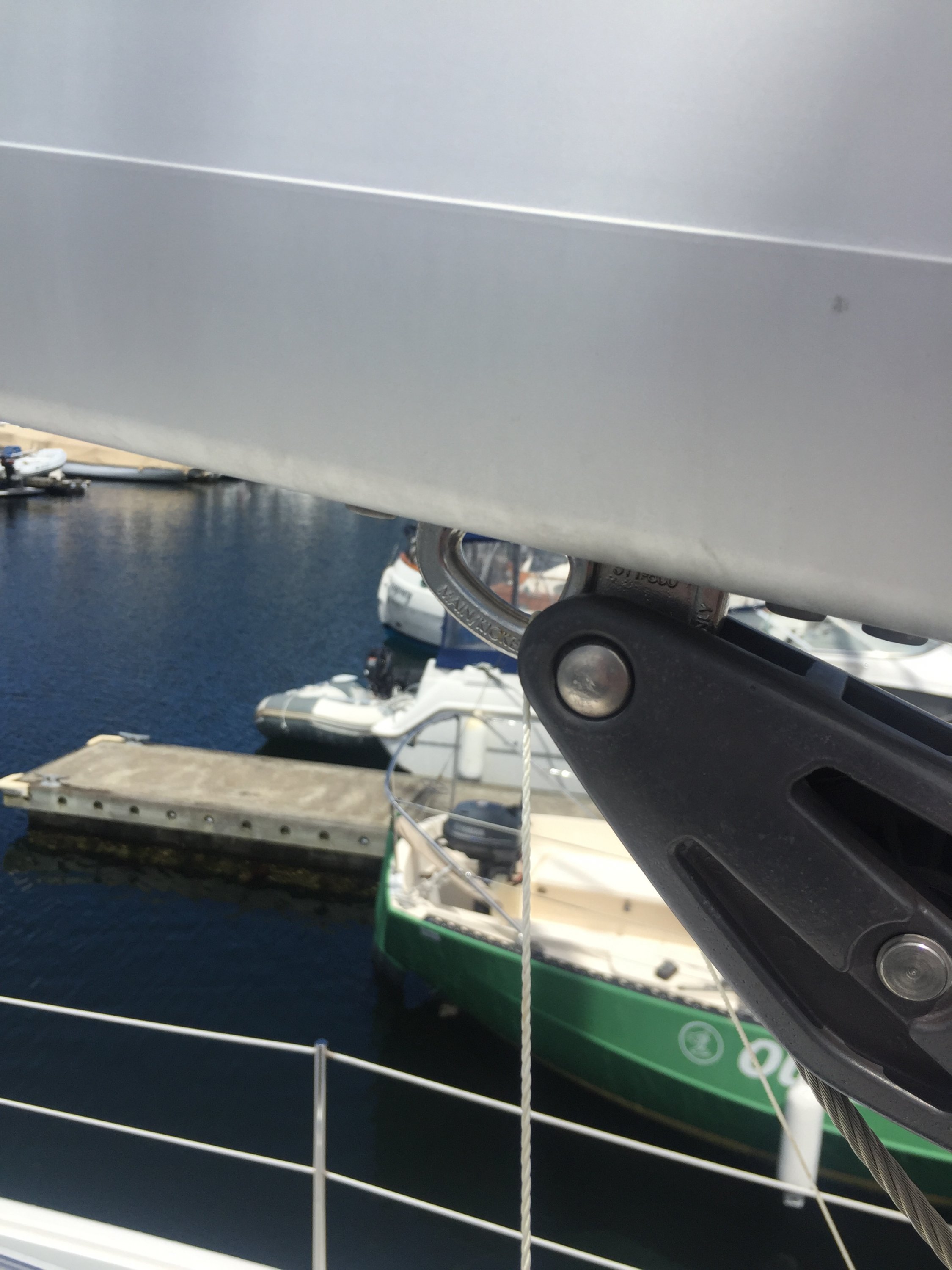 Thanks in advance,
- Mike
Last edited: