I added a 2:1 block and two Prussik knots to the system. The added MA really helps the hoist to handle the weight of the board.
This is a mock up of the system. The blue rope represents the lift cable, the red rope is the anchor line for the progress capture and the mostly white rope is the working line in the system.
With the board all the way down the first Prussik knot is used on the load line just after it's exit of the block and connects to the hook of the hoist. The second Prussik knot acts as a progress capture and is attached to the actual lift cable.
Actual system in place with the hoist reeled in as far as it will go at this point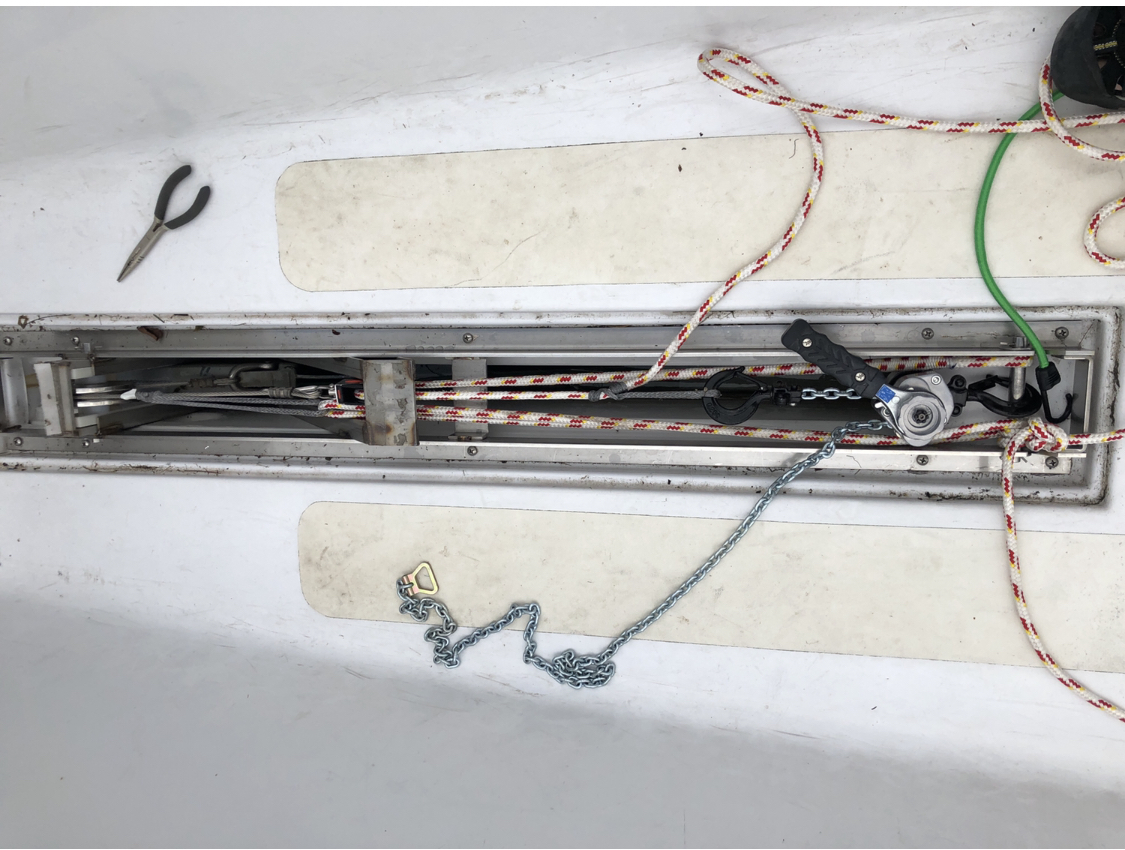 As suspected the 2:1 block has created a stoke length problem so I can't completly raise the board. I can tweak some things to help but the progress capture section can take the load while I shift the Prussik on the "working" line forward and then finish raising if needed. The progress capture can also act as a fail safe if the hoist freewheeled or failed.
I'm quite happy with the changes and am closer to having a completly viable replacement as well as a disaster recovery solution