The Hunter 216 is equipped with a Sailtec hydraulic system that allows for the raising and lowering of the 500lb centerboard. The Sailtec unit occasionally fails or needs periodic rebuilding, recommended at least every 10 years. The cost of a rebuild in 2019 is approx. $800 and a new unit is over $2,000.
I took it upon myself to determine if I could create a viable alternative to replace the Sailtec unit utilizing standard block and tackle hardware. I used the centerboard raising system for the Hunter 212 as a model. I did not want to modify the existing stainless steel centerboard support system in the boat and ideally have it fit within the cover that encloses the Sailtec unit and centerboard slot.
I used 2 Harken 57mm quad blocks (creates and 8:1 mechanical advantage) and a Ronstan high load single block in a cascade (creates 16:1 mechanical advantage) to create the equivalent of the Hunter 212 system. I also utilized the pin that the base of the Sailtec unit mounts to the frame with as the anchor point for the block and tackle.
I initially attempted to lift the board by using just the 2 Harken quad blocks and found that although I could move the board the effort required was unrealistic for a viable system.
I then rigged the setup with the Ronstan block as a doubler and found that I could move the board with a reasonable effort. Not something I would want to do all day but viable.
Unfortunately the available length within the existing steel structure is not sufficient to bring the board all the way up before the 2 quad blocks touched together.
EDIT: I would appreciate any input on how to use an alternative rigging system that would create a viable alternative to the Sailtec. I've proven that with a 16:1 mechanical advantage an average strength adult could move the board full stroke.
The photos below will help illustrate the system.
The Hunter 212 model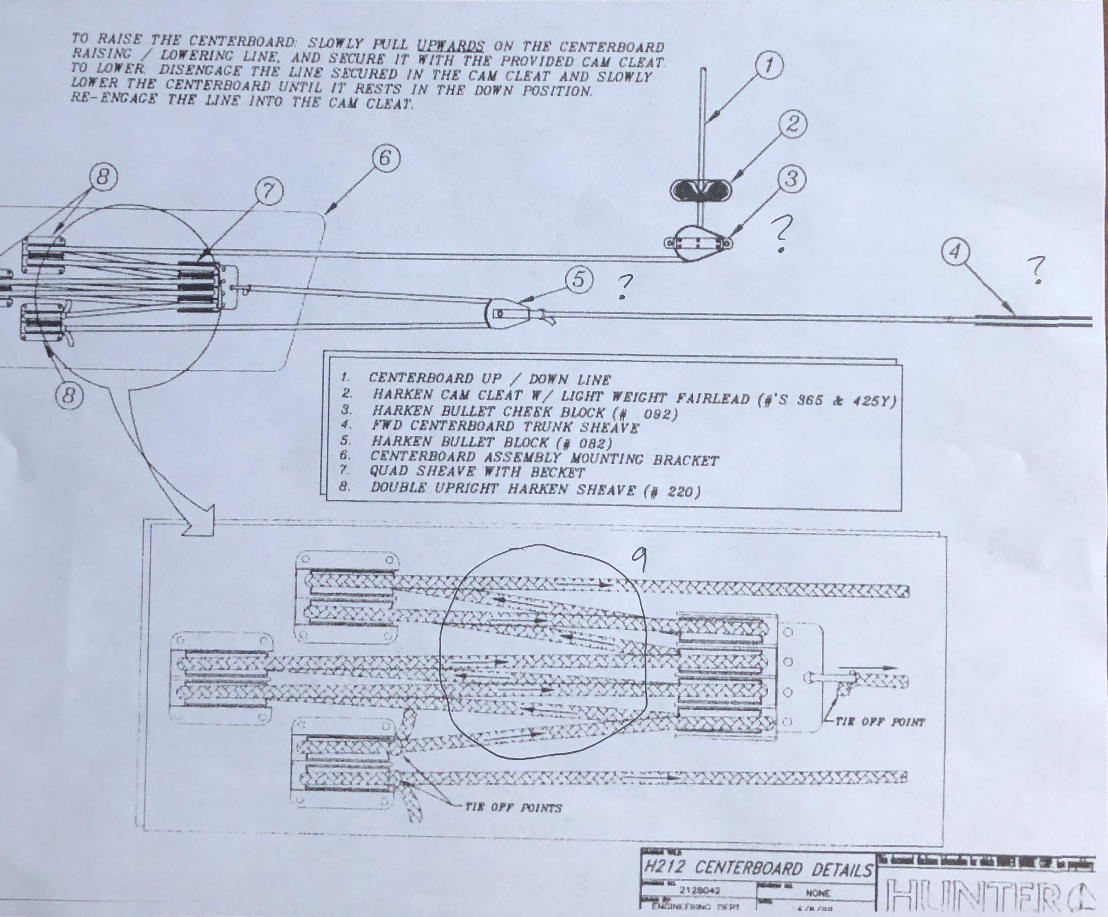 The 16:1 system maxed out. Note that I had to route the blocks over the steel structure which created a binding moment when I attempted to lower.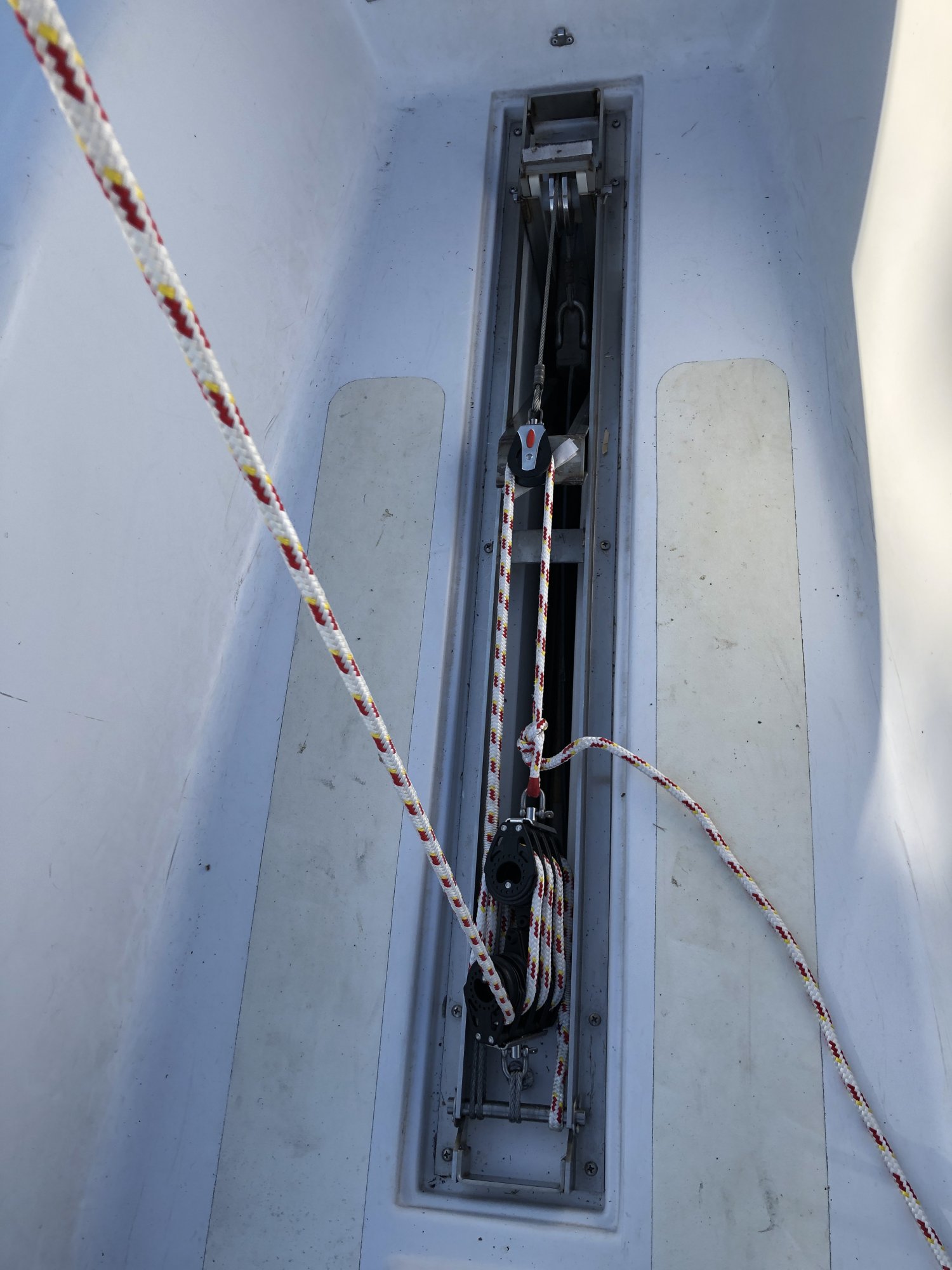 The highest point the board was raised when the system was maxed out. High enough to get it to load on the trailer but would likely cause trouble if you beached the boat.
Board max up using Sailtec for reference.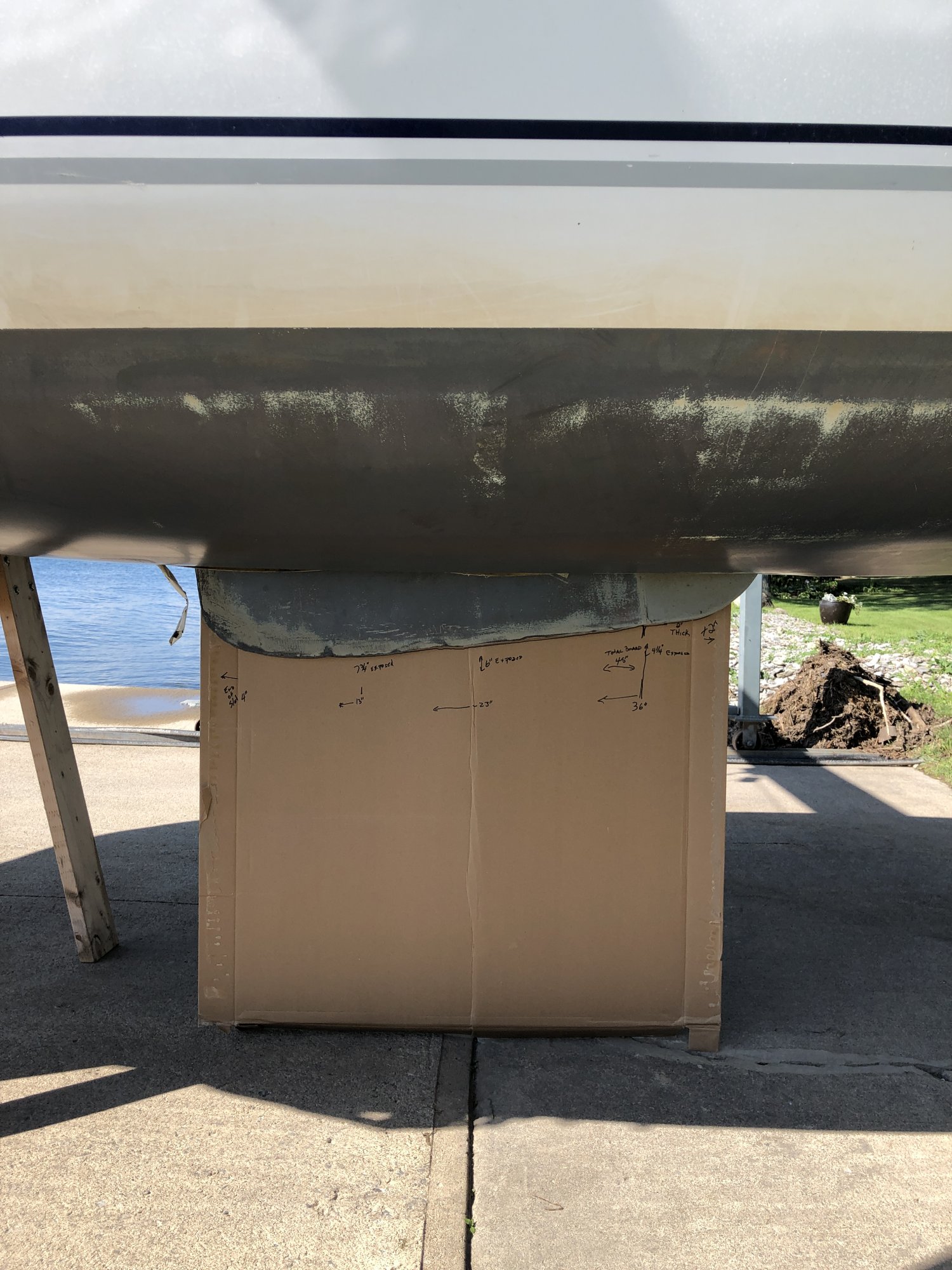 Last edited: