Sep 11, 2015
1,470
Merit 22- Oregon lakes
We spend a lot of time on Lost Creek lake in our "off season" and some years mid season also, due to our premiere sailing lake level being too low
. wile we do really enjoy Lost Creek overall, it has a really nasty habit of stealing anchors. it's a fairly young lake (late 60s) and many of the stumps left during construction now have many exposed roots as the lake bed erodes away. if an anchor happens to land on one of these roots it's likely to become one with it.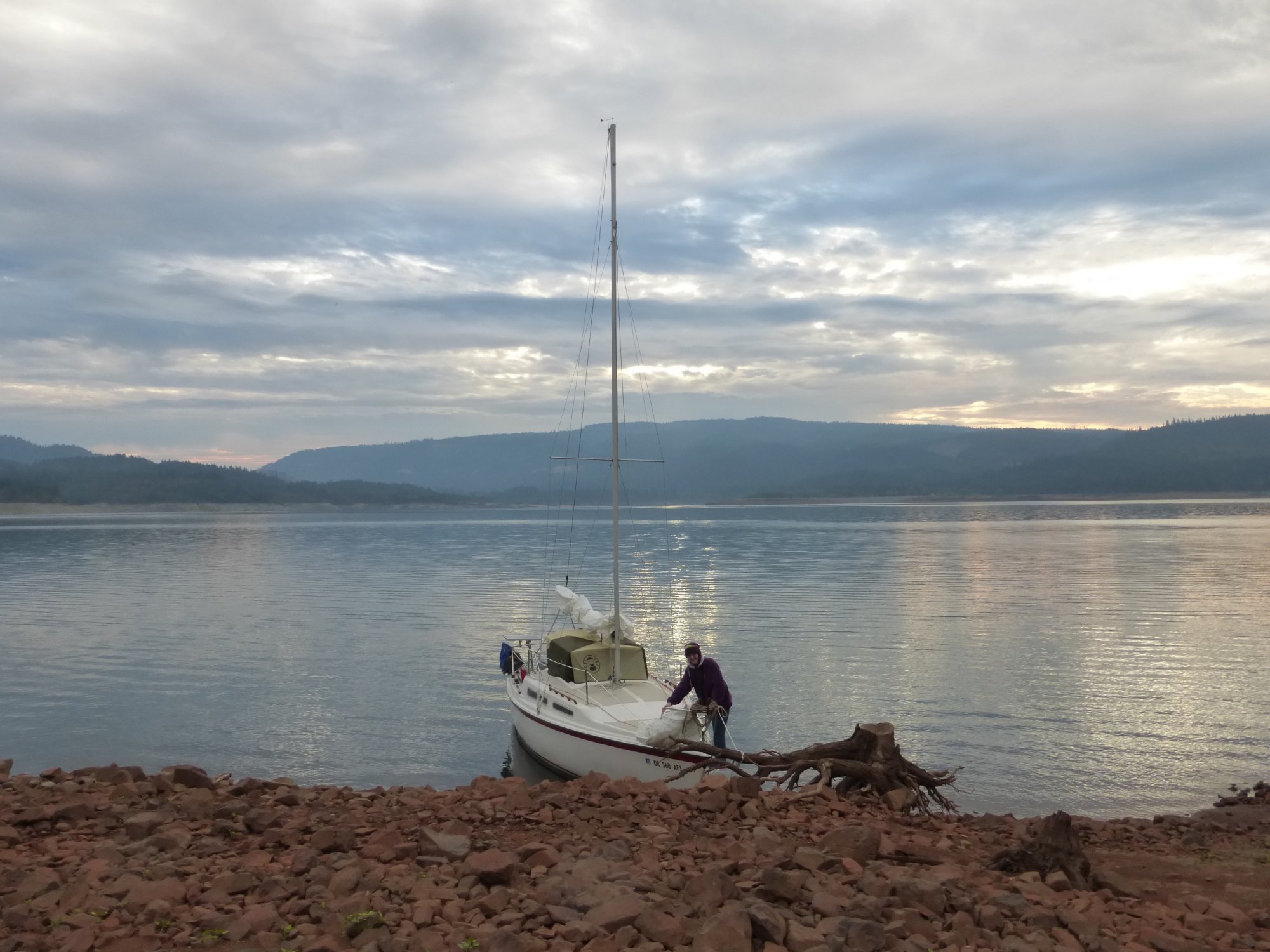 After losing a nice Delta, and an even nicer Rockna, I'd had enough and started making my own "Russkna" anchors and I'll never go back to factory models again. with about $15.00 worth of steel, a decent welder, and a little time, anyone can make an anchor that not only can one afford to lose (although still not a happy moment), but actually works as well or better than the high dollar factory versions.
There are small upgrades in each of the 3-4 of my own design I've built over the past few years, but the main features I've found invaluable are the "roll bar" on the back edge, the "nose guard" and the "tongue". The roll bar prevents the anchor from laying upside down and not setting right away. it's not possible for the anchor to lay any way but right side up and ready to set with that roll bar on there. The nose guard (the 1/4" bar welded between the pan and the arm) is more of a site specific necessity for me, as I find that it helps a great deal in preventing the anchor from hooking over any exposed roots to begin with, and doesn't seem to slow down setting the anchor to any major degree, so I find that a big plus for me when sailing Lost Creek. The "tongue" is the most recent addition, and I feel it may help speed up the initial set of the anchor. I've only used this version a couple times so far, but it does seem to help so, unless I find a reason to remove it, it stays on future versions also.
I don't think I've heard of others building their own anchors, so if not, why not? if so, what design works for you?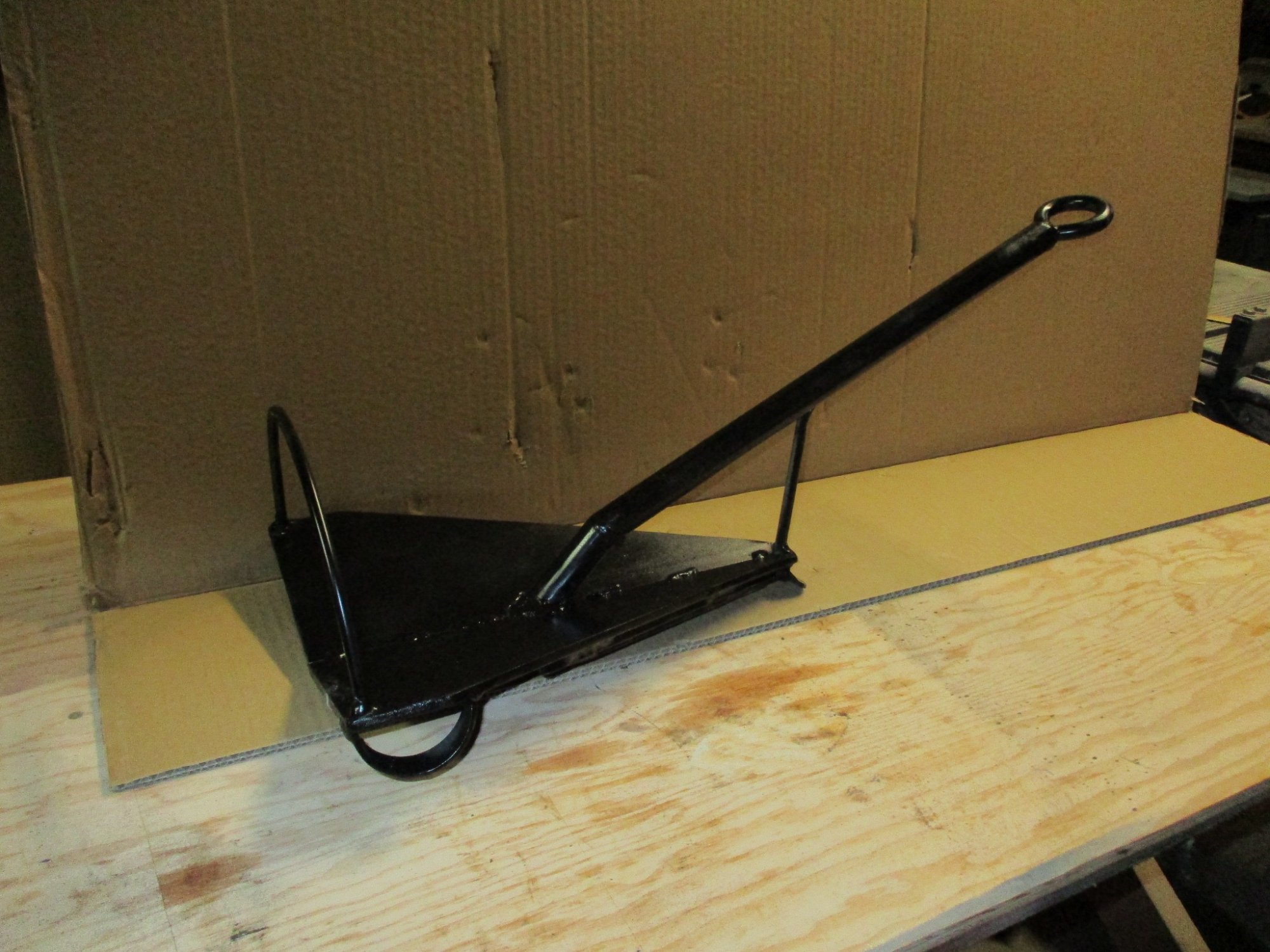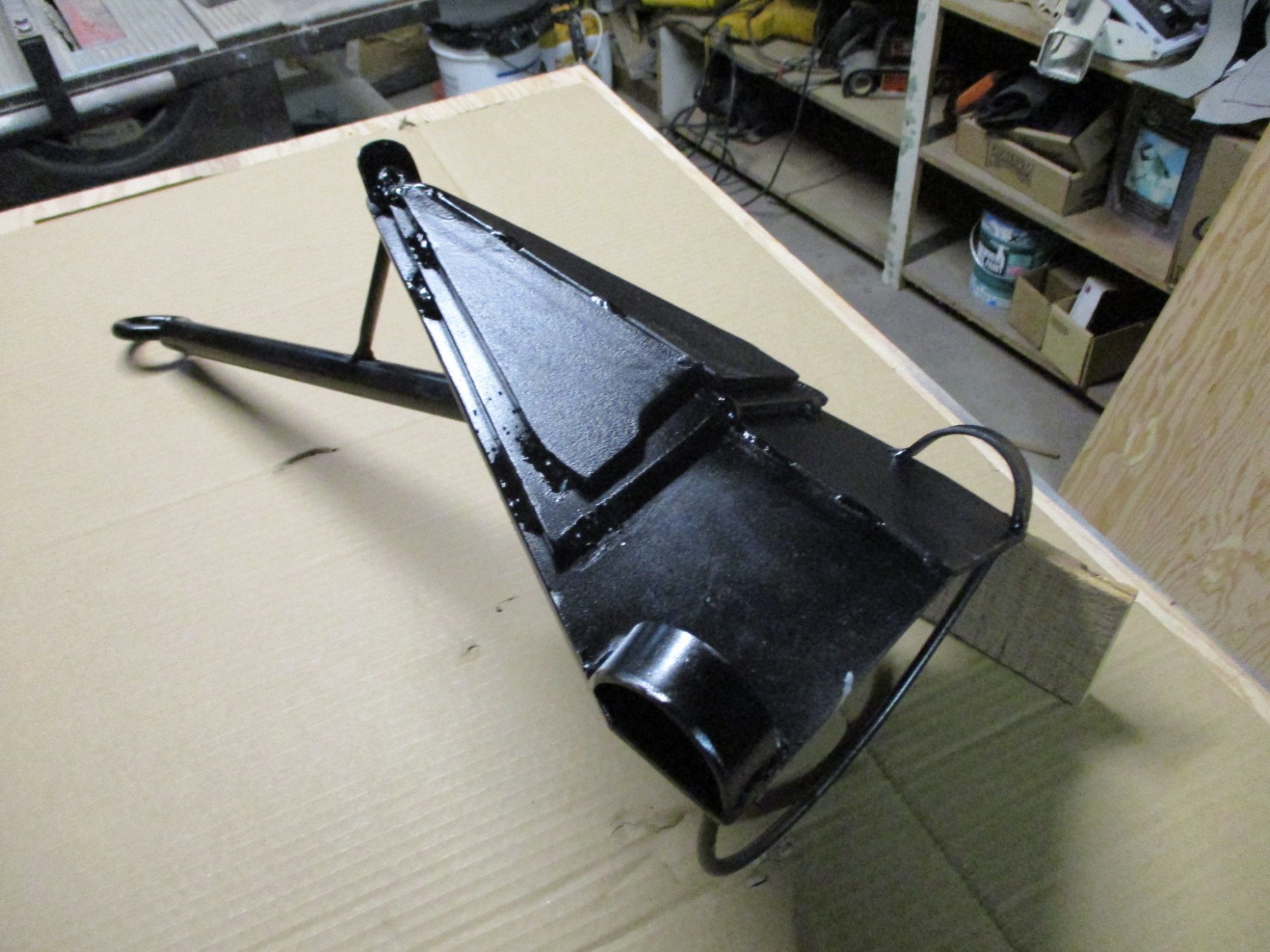 Last edited: