Sep 14, 2014
885
Catalina 22 Pensacola, Florida
How about some really cheap scupper covers for the pre 86 models with cockpit scuppers.
from Walmart for about 2 dollars each, aluminum.
Keeping insects out of boat like wasps etc. Staple square of window screen to back of vents on crib board. Was old stuff from a window repair so call it free recycling.
Cheap fix for drips from hatch cover over crib boards onto step down into cabin and then to bilge, Put a small spacer under the hasp on the top crib board and it makes the hatch overlap the crib board and Voila! no more leaks.
Cheap knobs to replace the wingnuts on the pop top hatch dogs and the foredeck hatch (on pre 85 ones with hatch in right place ha ha) from Lowes 5/16 inserts in each at ruinous price of 2.64 each plus tax.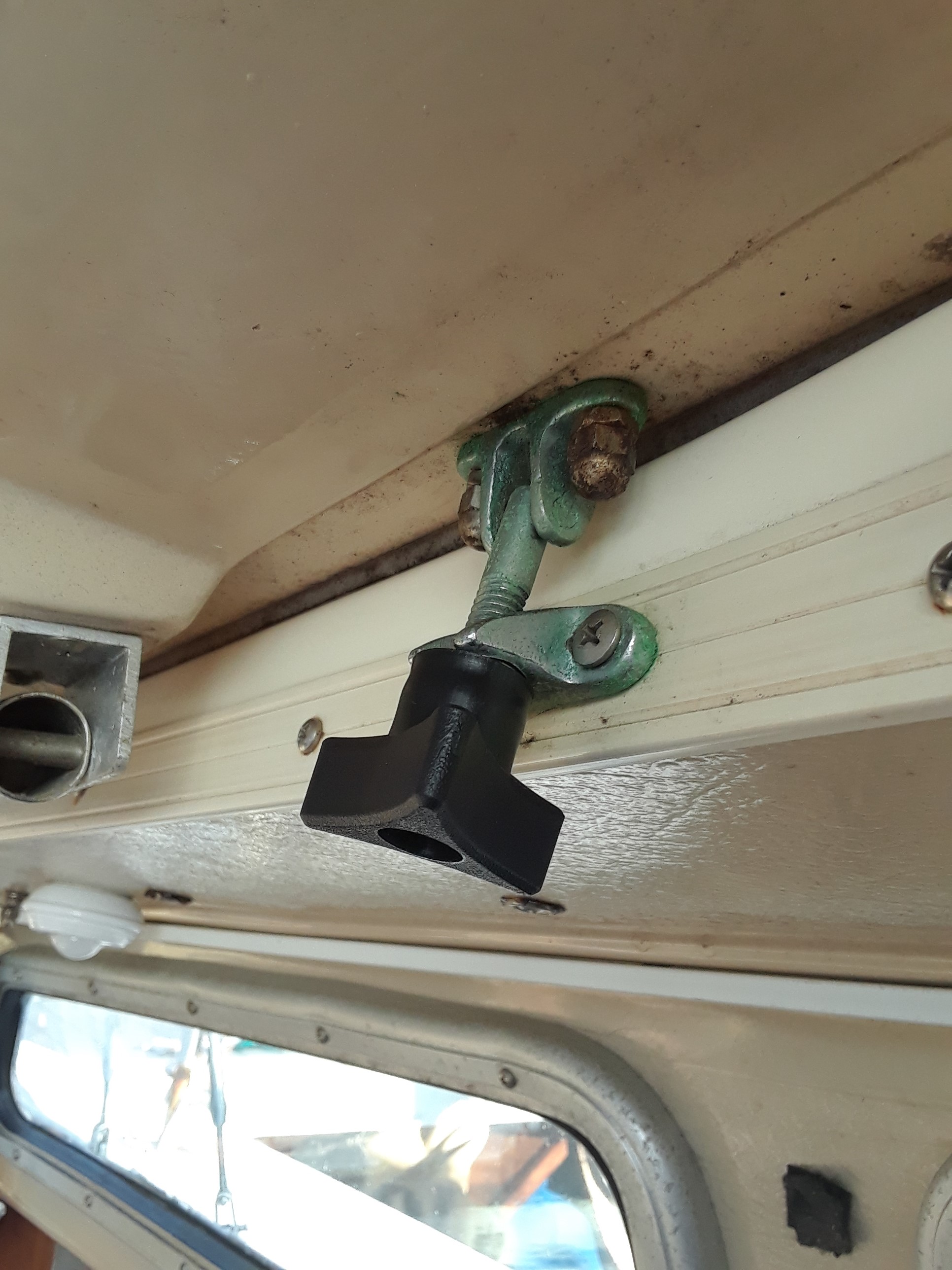 More to come see chapter 2 of assorted cheap fixes for Cat 22