The Diamond knot shackle is 135% the strength of the the dyneema line you use to make it. The Button knot shackle rates at 235% strength. This is because of the added thickness from burying the bitter ends.
The Diamond knot is easier to tie so many sailors settle for the lower strength. It's also what WM sells for $28.00 for a 1/4" shackle.
I have tried to learn the button knot to the point of throwing my Samsung pad across the cabin. I have serious PTSD.
Out of my frustration: I came up with the "Walter Knot" LOL.
You get the strength of the Button Knot with the simplicity of the Diamond knot.
the secret is after making the Diamond knot. Run the bitter ends back through the knot to come out the base of the knot. Leave 2 loops at the top of the knot. It will look like rabbit ears. Continue the usual tightening of the knot. I use a 6:1 purchase using blocks. When the knot is sufficiently tight you can pull on the bitter ends to reduce the size of the ears if you want. Next cut the two ends the same length enough to bury and that's it.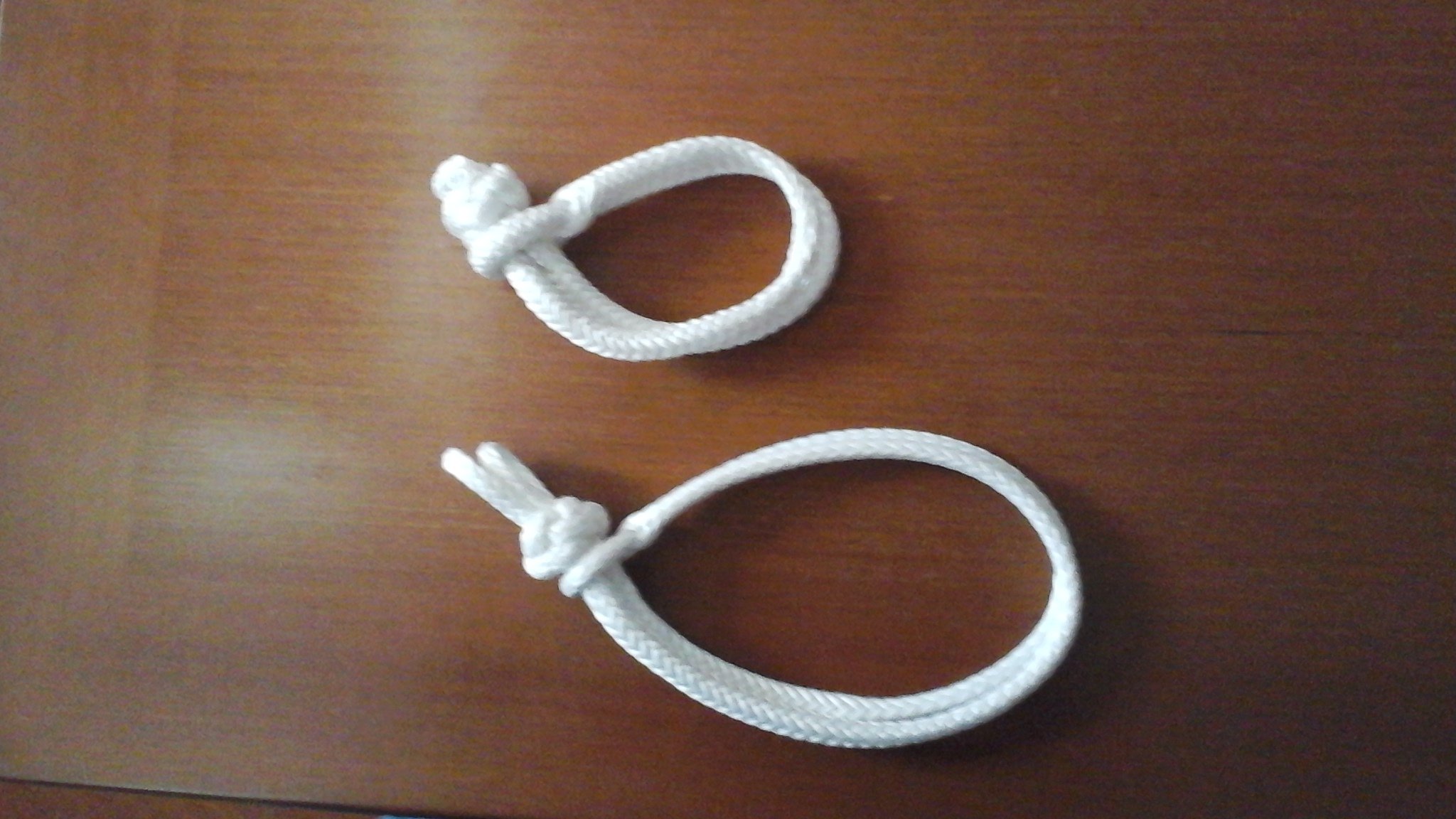 Last edited: