Jun 22, 2004
2,328
Alden 38' Challenger yawl Rockport Harbor
I'm not surprised there seems to be no stove conversion experience. Likely this stove was factory equipped for LPG and converted to CNG, and somebody threw the LPG orifices in the trash.
I'm guessing Tasco used generic burner parts and just built the carcass for marine use. In that case, the orifices may be available and fit several stoves. Perhaps even a generic blank orifice is available that is drilled to fit the gas used? Likely I'll have to remove an orifice and search from there.
The rest of the conversion is pretty simple: LPG regulator, hose, solenoid(the one I have my work) and tanks.
The CNG marine exchange rates their standard bottles (CNG calls them bottles) as 20 hour burn yield (one 4,000 BTU burner on full lasts for 20 hours).
The 5 pound LPG steel tank holds (theoretically), 1.25 gallons of LPG. The LPG BTU's converted to CNG lingo equates to 28 hours per tank. For me, that would mean 2 LPG 5 pounders would last nearly as long as 3 CNG bottles (not to mention about $180.00 savings per season).
That's good as these days, 2 CNG tanks take us through a season.
The toughest part usually is the LPG locker. We're lucky there as the 59-year-old deck box that came with the boat will easily hold 2 5 pound tanks with space left over for other stuff. It sits above deck and has a drain hole in the bottom. It stays dry as well.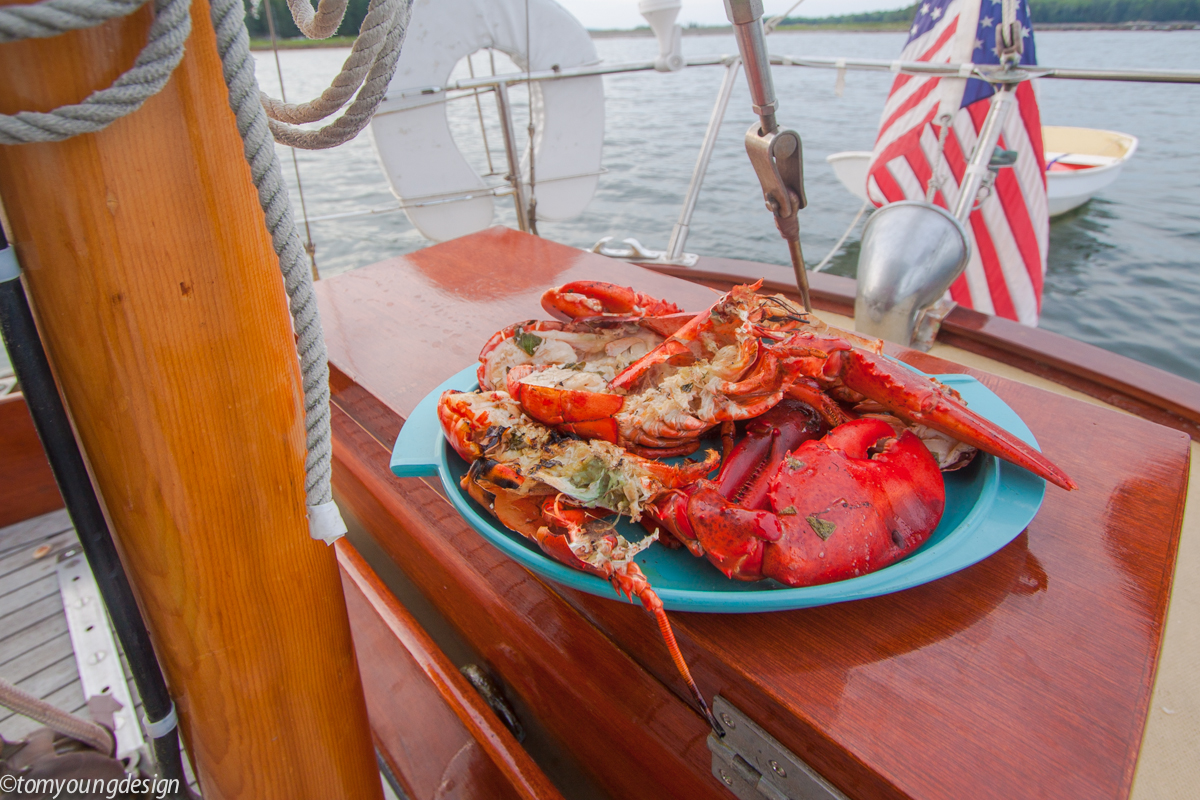 Plus the CNG bottle locker takes up a space about 30" X 16" X 10" below decks, which will be welcome.
There are hundreds of boats in NE that are in this predicament. This season, I have CNG enough to last with copious grilling. We'll add an LPG one burner to use the pound tanks as well.