Mar 25, 1997
4,599
Hunter 450 Bainbridge Island
The photos are posted, the servers are warmed up, and the time is now to vote for your favorite Photo Contest entries.
The winner is 100% based on your votes and the photographer who snapped the most popular pic walks away with a $100 gift certificate to the SBO store. Not to mention a year of bragging rights and a place in internet history memorialized until cockroaches finally take over the planet. But I digress.
Heres what to do:
1.
Scroll through the entries
. Pick your top three photos. As you do, jot down the post number found at the bottom of each post toward the right side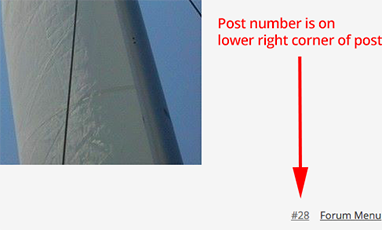 2. Then,
go to the voting screen
and enter the three numbers. Thats all there is to it.
The winner will be announced next Monday. At stake is a $100 gift certificate for the SBO store.
Good luck to all the intrepid photographers!