Jun 22, 2004
2,648
Alden 38' Challenger yawl Rockport Harbor
I haven't put my tray on for three years. But it was 3 against 1 today. The hardest part was putting the damn snowboard on. Use it or lose,...I kept thinking,....and how come she's not groaning?
We were joined by our daughter and son, both of which moved back to town this year.
It was like old times. We taught them to ski in Vermont before they could even walk well. Our son went to the dark side (shredding) soon after, and his mother joined him. Our daughter and I stayed with the slats.
I got tired of skiing after 40 years and then took up the snowboard at 58. If you ski, it's not hard to learn to ride a snowboard, if you take it slow at first.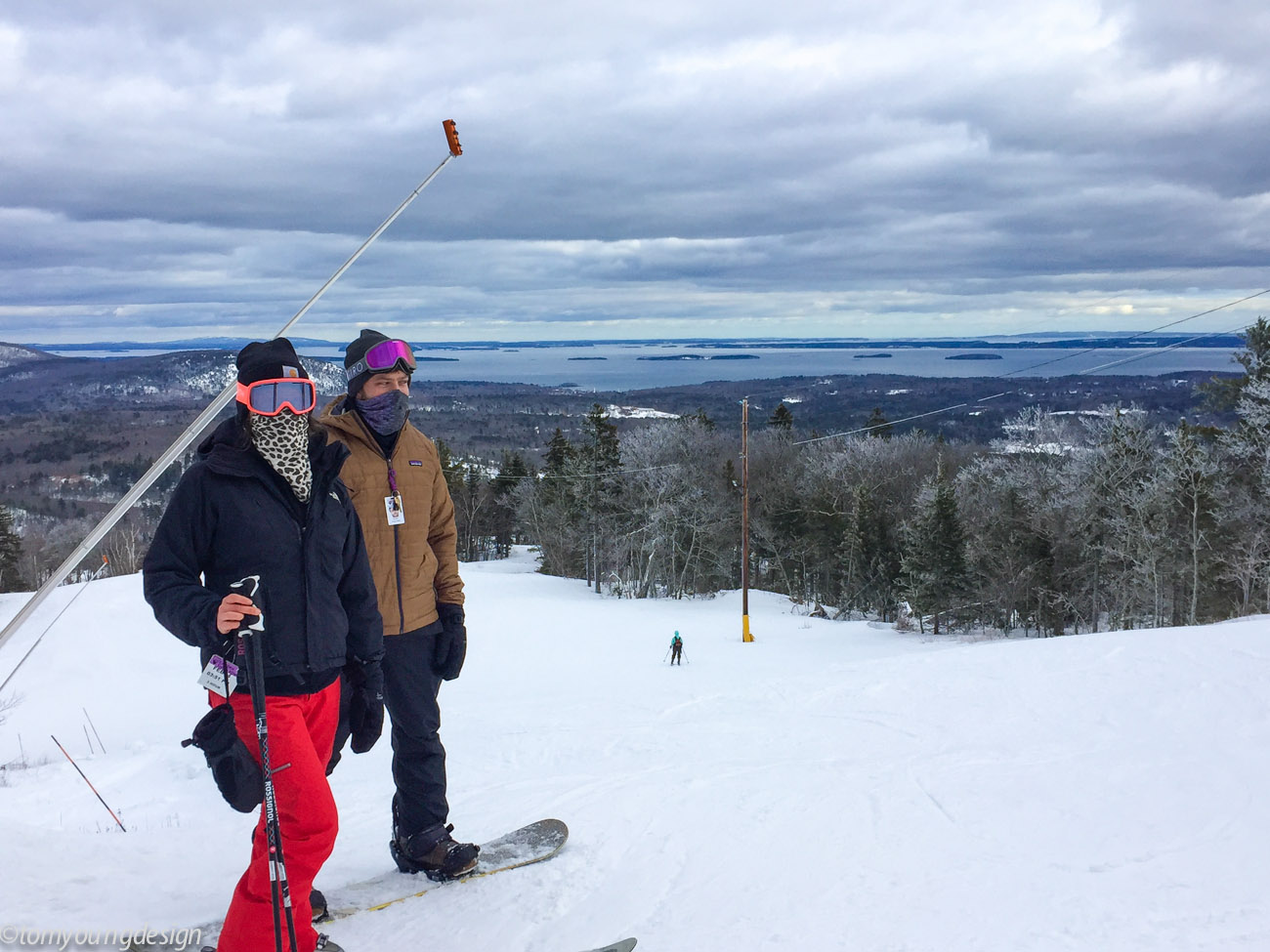 It's fun but I love to look out over our sailing grounds from the top. My son followed me to make sure I wasn't going into the trees.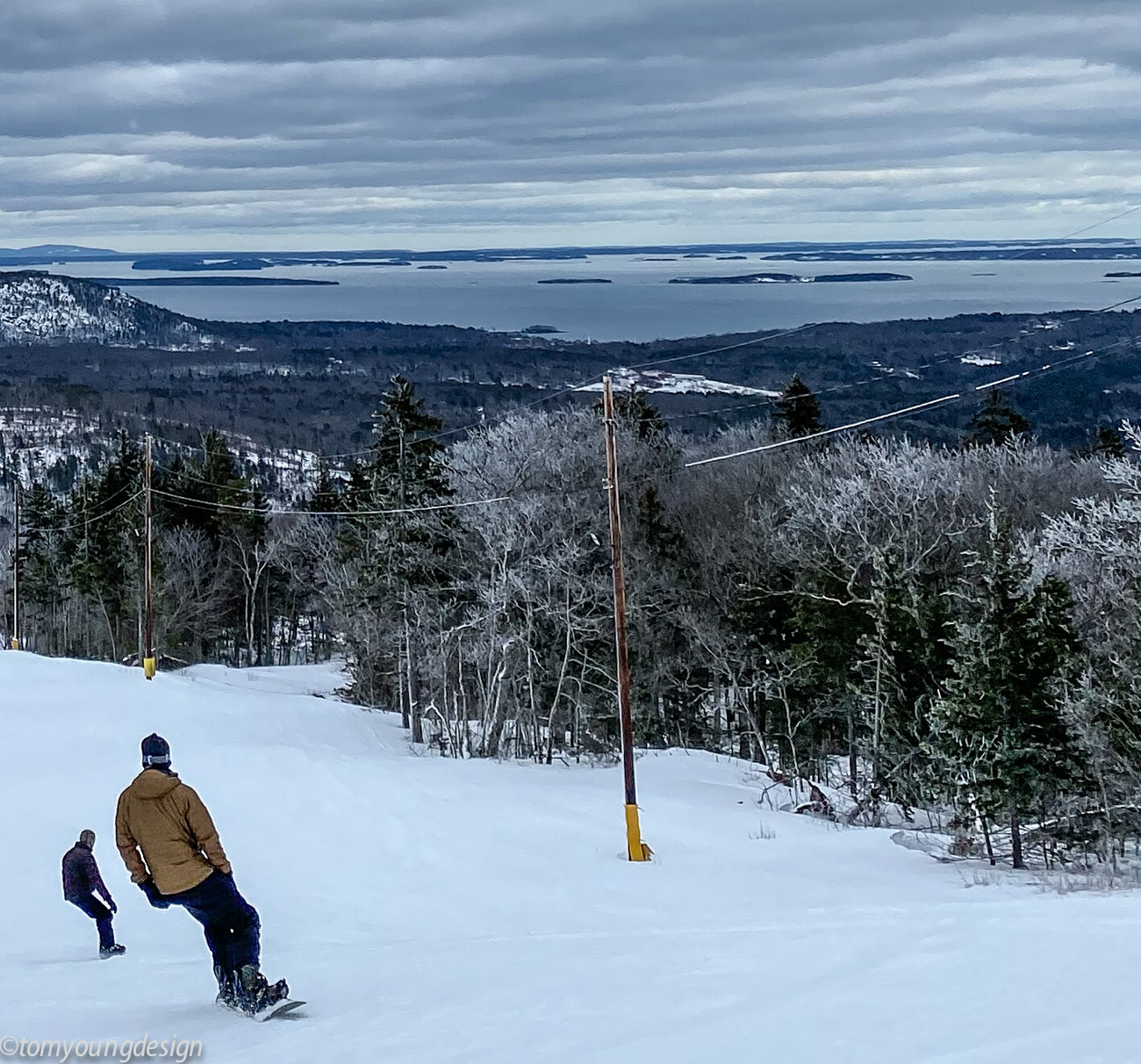 Muscles that haven't been used started to complain after a few runs.
Not these two. Our son flies on a snowboard, our daughter flies by him on skis. But they slowed down for a few shots.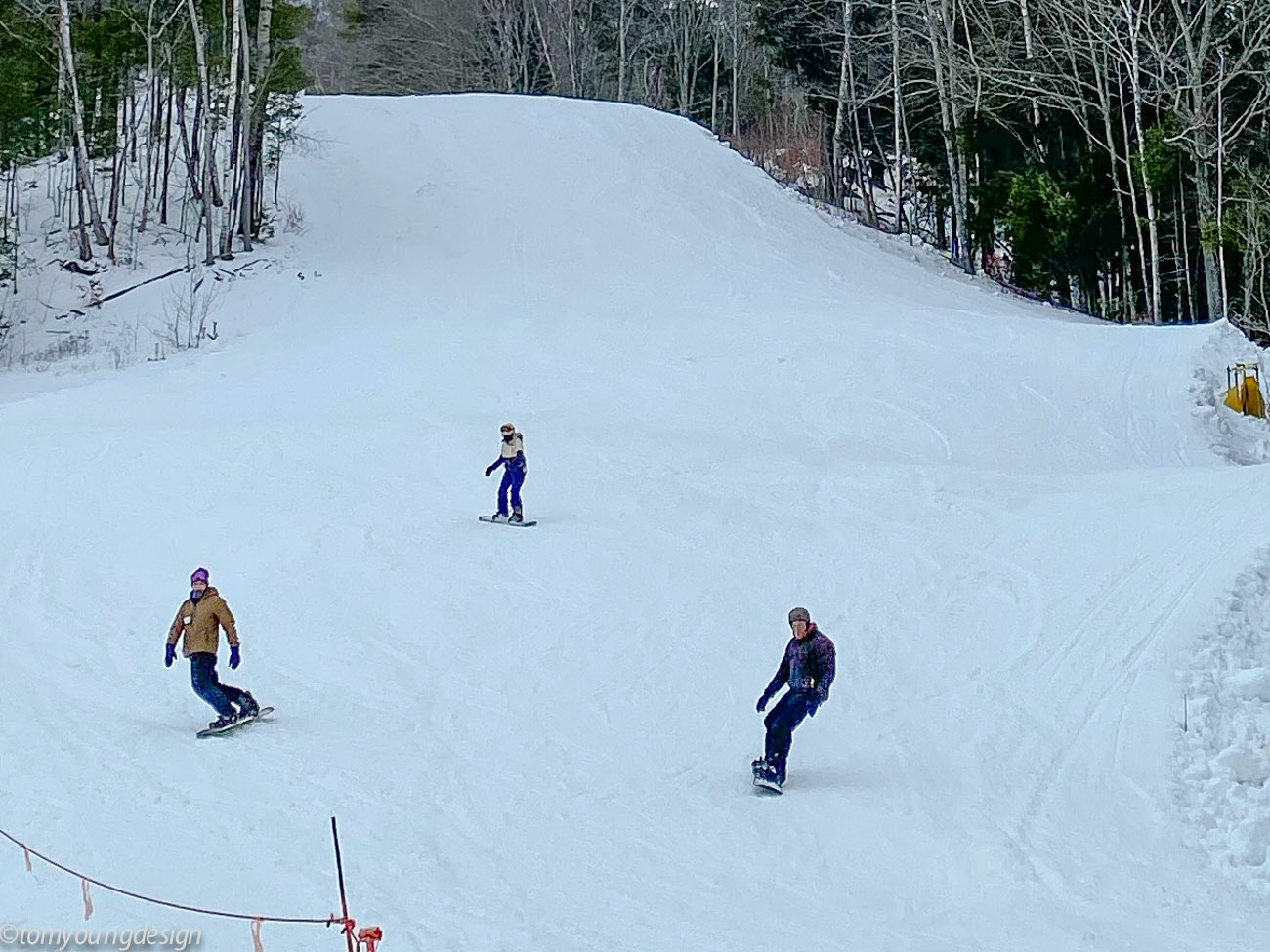 It's a little harder at 68, but, what the heck.