Oct 22, 2014
16,440
CAL 35 Cruiser moored EVERETT WA
Since the 1600's Chilean Fishermen (Paita sailors) have talked about El Niño (the Christ child), the warm currents that affected their fishing grounds occurring around Christmas.
The study of the ENSO (El Niño Southern Oscillation) currents has intensified as we continue to attempt to forecast the weather. No longer willing to be satisfied with, it is Mother Nature or God that is causing our rain/sunshine. We seek to identify causal events that provide us forecastable weather conditions.
There are great NOAA web sites that provide a multitude of tools to help inform us of the observed causal weather that has occurred when ENSO currents push or pull the warm waters of the Southern Pacific East or West. These movements of warm water also affect the winds we sailors value, especially the Jet Stream. The movement of the Pacific Jet Stream or the Polar Jet Stream influences the steering of the Low and High Pressure cells we watch to determine should be bundle up and expect snow or grab our gear and head to the boat for a great day sail.
Here are a few of the NOAA websites to explore.
1. El Niño Southern Oscillation (ENSO) NWS JetStream - El Niño Southern Oscillation (ENSO)
Change in sea surface temperature from normal during an El Niño. From December 1997, this image shows the change of sea surface temperature from normal. The bright red colors (water temperatures warmer than normal) in the Eastern Pacific indicates the presence of El Niño.
2. El Niño
The El Niño Southern Oscillation (ENSO) is one of the most important climatic phenomena on Earth
El Niño | National Oceanic and Atmospheric Administration
3. United States El Niño Impacts
https://www.climate.gov/news-features/blogs/enso/united-states-el-niño-impacts-0
I like the global images of this link (
What are El Nino and La Nina?
). It helps to identify the type of weather patterns we experience in winter as a result of the ENSO currents.
EL Niño Current -
Winter Weather in the US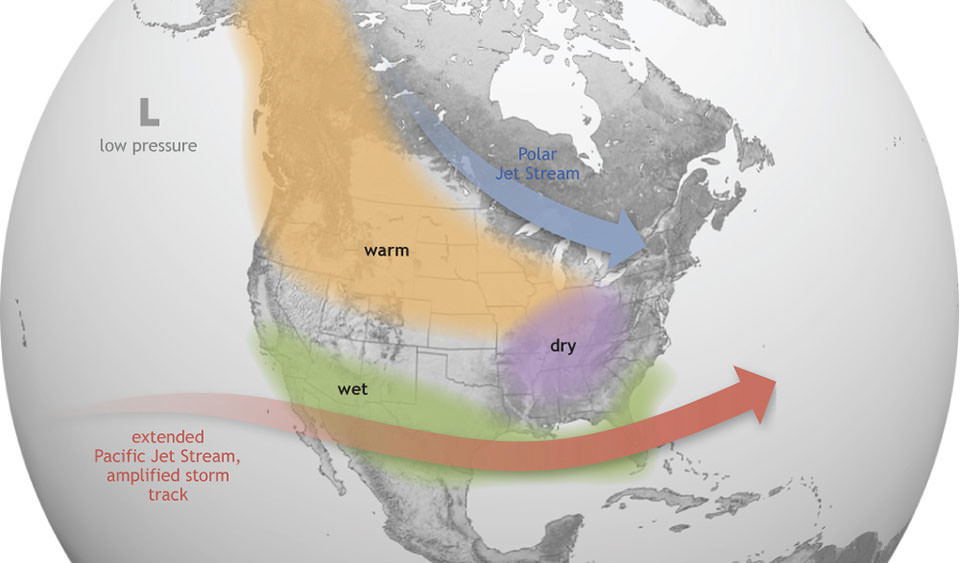 La Niña Current
- Winter Weather in the US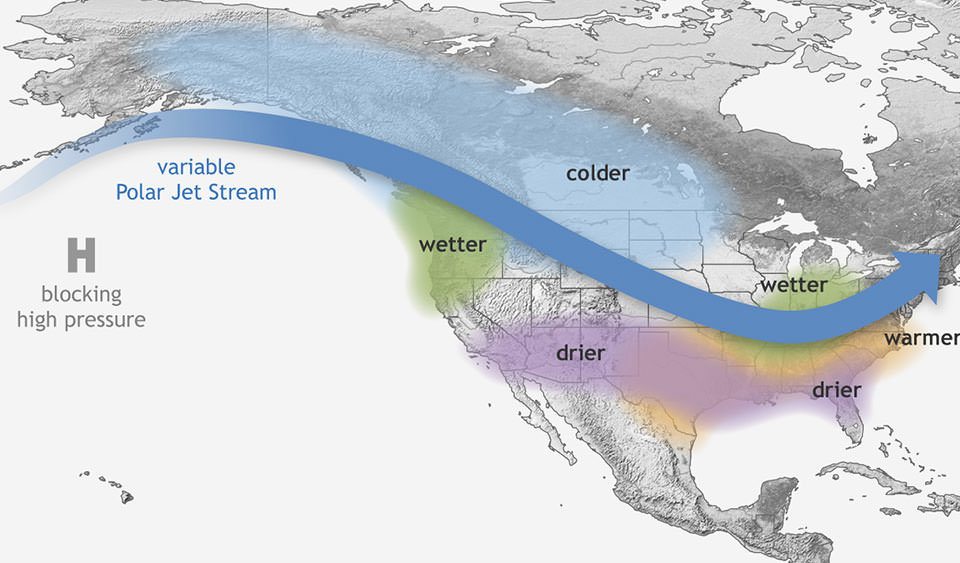 The Weather Guys....
John and Jim