Nov 30, 2016
25
Hunter 31 Madisonville
I want to replace my port and starboard windows. I'm not sure if what I currently have are factory originals or have been modified. See pictures. What I have now looks like they are surface mounted, no frame. Interior there is a teak frame. Im not sure how its attached. I'm also assuming the window material is Plexiglass with a slight tint.
I know there are retrofit windows with frames available but at this time I'm not wanting to invest that much.
Can any confirm if what I have is original factory? Has anyone change my style windows and can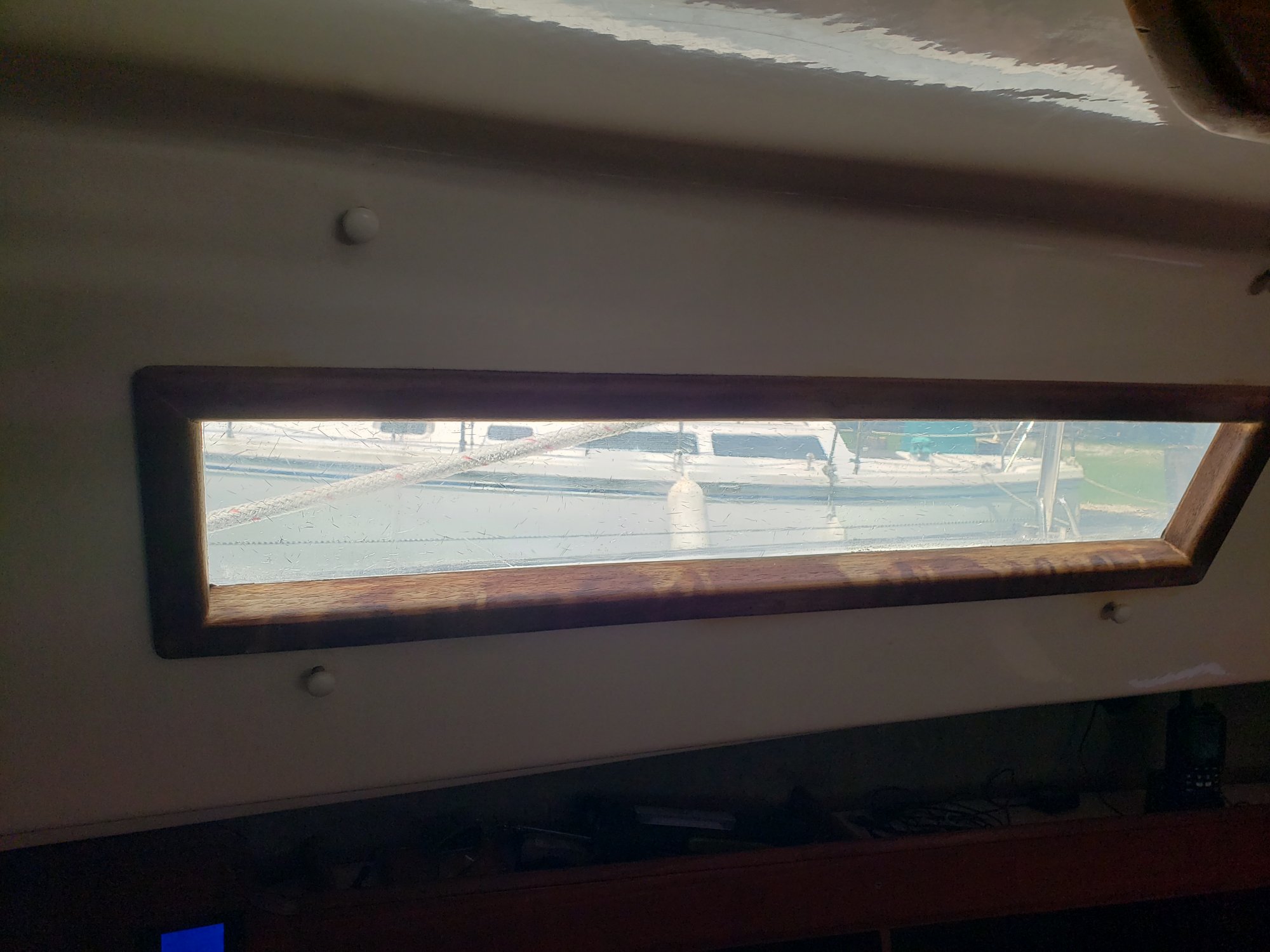 provide any advise, type material, etc.