Hi All,
We have a "new to us" 2004 Hunter 36 and I'm working my way through the list of jobs, trying to prioritize anything that's a safety issue. I just noticed a bent pin on my traveller and I'm trying to determine what urgency I should place on fixing it.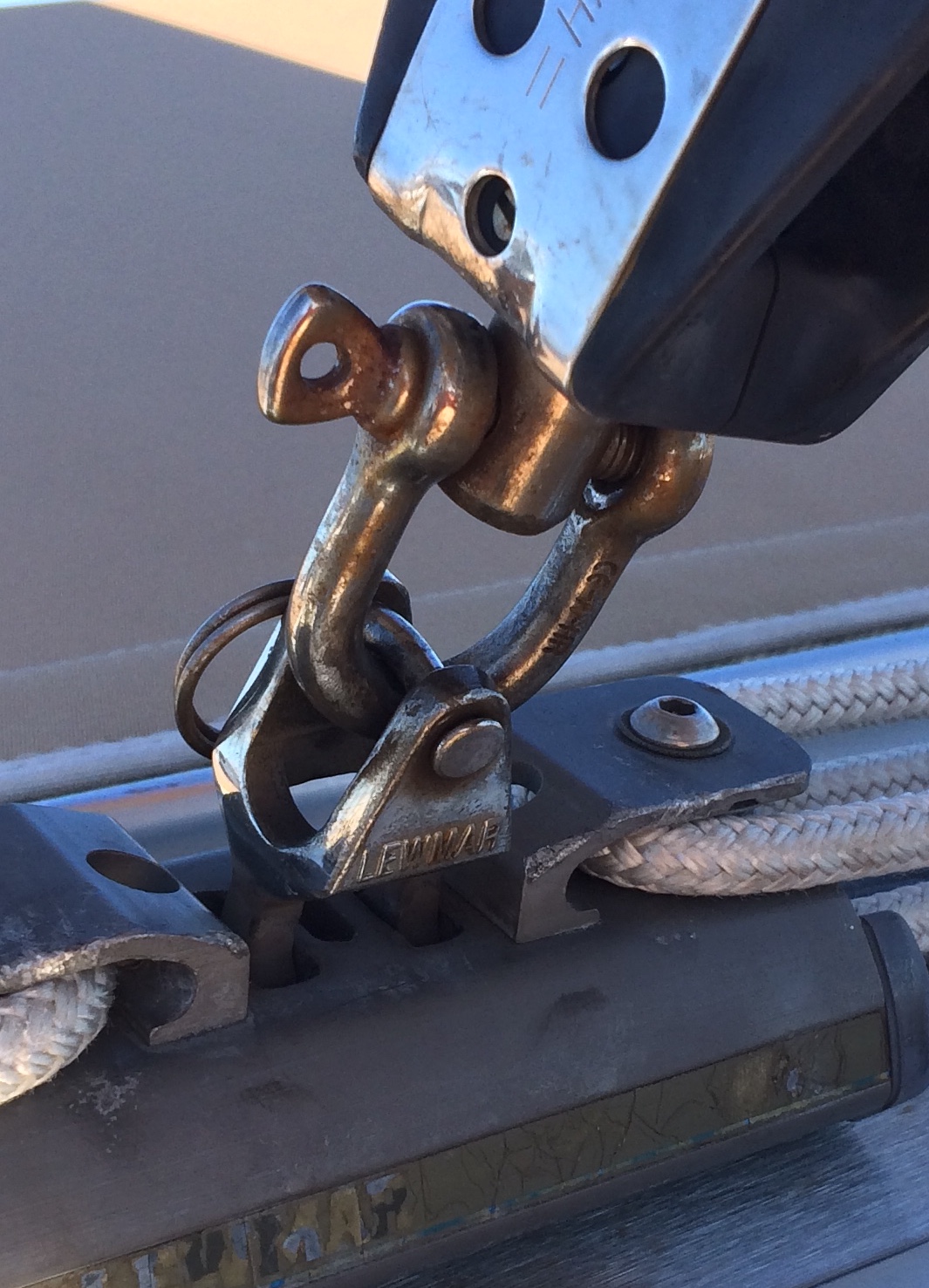 Has anyone else had this situation?
Not sure if I should simply replace the pin or look into a whole new car - and what Lewar model would fit the existing track.
Any help is much appreciated!
Thanks,
Andy