I admire all of you who can dock without a motor. Actually, I admire the rest of you who can dock
with
a motor! It seems that I can do neither. At the end of last season, on a glass calm day, as I carefully inched my way back up to the vicious, unprotected and rusty steel edges of what passes for a dock at Alberta Beach, on Lac Ste. Anne in Alberta, my ancient Johnson died as I swapped into reverse. We were only carrying about a knot, but that was enough to attract the attention of old Isaac Newton, who abruptly woke up from slumbering through the past several decades since I last saw a physics book, raised an admonitory finger and shouted: "E=mv2, dumbass!" This was followed by a crunch, immediate cessation of forward motion, and one of
those
reproachful looks from my wife. You know the sort, I feel sure....
The damage is not great. Here are pictures.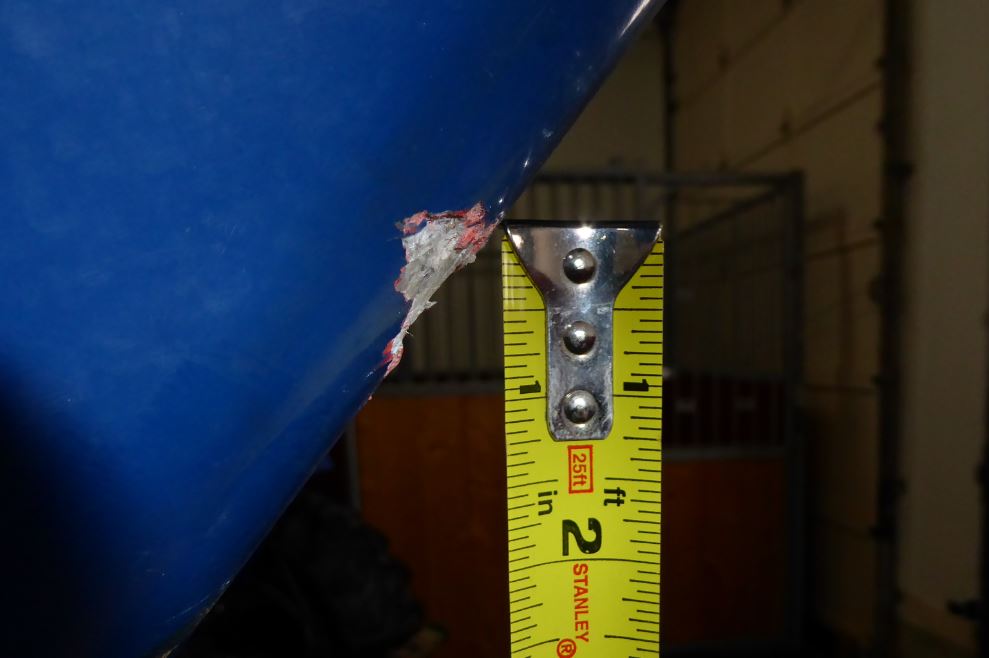 I have searched the forum on the topic of repair, and have seen Marine-Tex recommended. I do not have any of that, yet anyway, but do have automotive Bondo on the shelf. I am wondering if Bondo would work, or should I buy a marine filler like the Marine-Tex?
Also, how much sanding back or chipping away should I do on the damaged area? It is well above the waterline.
Thanks in advance for your thoughts.
Bob