Oct 22, 2014
13,959
CAL 35 Cruiser moored EVERETT WA
Simply put a "preventor" is a line running from the boom to the boat. It is set to hold the boom out on the set side, restricting the forces, while sailing, from moving the boom across the boat.
One of the first questions that pops into my mind:
Do I need one and why?
It depends.
On the type of sailing you do,
the way you rig your boat,
the conditions you sail in
and will an unplanned movement of the boom across the boat endanger the boat or crew.
What type of conditions are you talking about?
Your on a downwind run in moderate breezes. You have the boom out to port and a jib or spinnaker out to starboard. The crew is young and enjoying the sun. They are staning up and moving about the boat. Some of the crew are new to sailing. NOW would be a prudent time to rig a preventor - or start warning your crew about the possibility of an unplanned gybe and the havoc it can cause should you get struck by the boom.
A sudden unplanned swing of the boom may cause damage to the boat.
Or you are out on 'Big Water', perhaps running in big waves. The conditions in this image and video...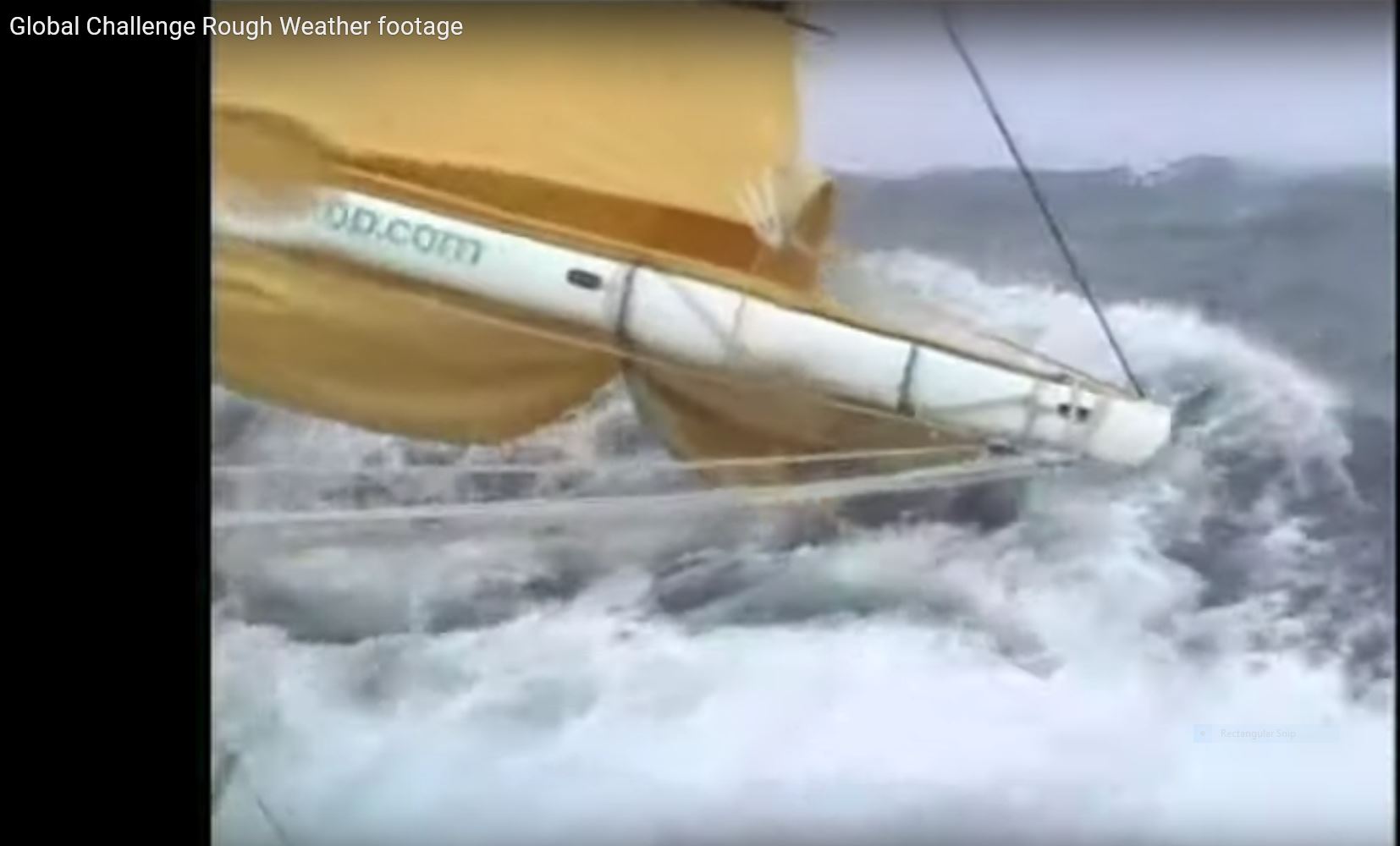 Keeping the boom in place with a preventor may be a security issue. The fear is the boom might break as it dips into the wave.
Winter sailing in 'Big Water' can raise all sorts of new challenges. How do you rig a preventor. I prefer to rig mine on a long line from the end of the boom to a bow cleat. Running the line through a block and bringing the line back to the cockpit where I can control the boom position by adjusting the preventor and the mainsheet. This serves to fix the boom in place. The long line also provides a bit of a shock absorber for the boom.
Winter sailing offers fun new challenges that ask the sailor to adapt.
Have fun out there.