Jun 22, 2004
1,986
Alden 38' Challenger yawl Rockport Harbor
Precision anchoring, that's my thing. I have quite a few favorite anchorages within a day sail of home. The ones that I know from experience; the protection, the currents, the bottom, there is little room for error on anchor placement, to keep off the ground.
For instance, at low water, this is a common sight at one of my favorite overnights, Perry Creek.
When it seemed a ghost spun the wheel in the cockpit, I realized I was a little closer than I wanted to be. As the boat turned with the tidal current direction, my rudder just brushed the bottom. Not the first time.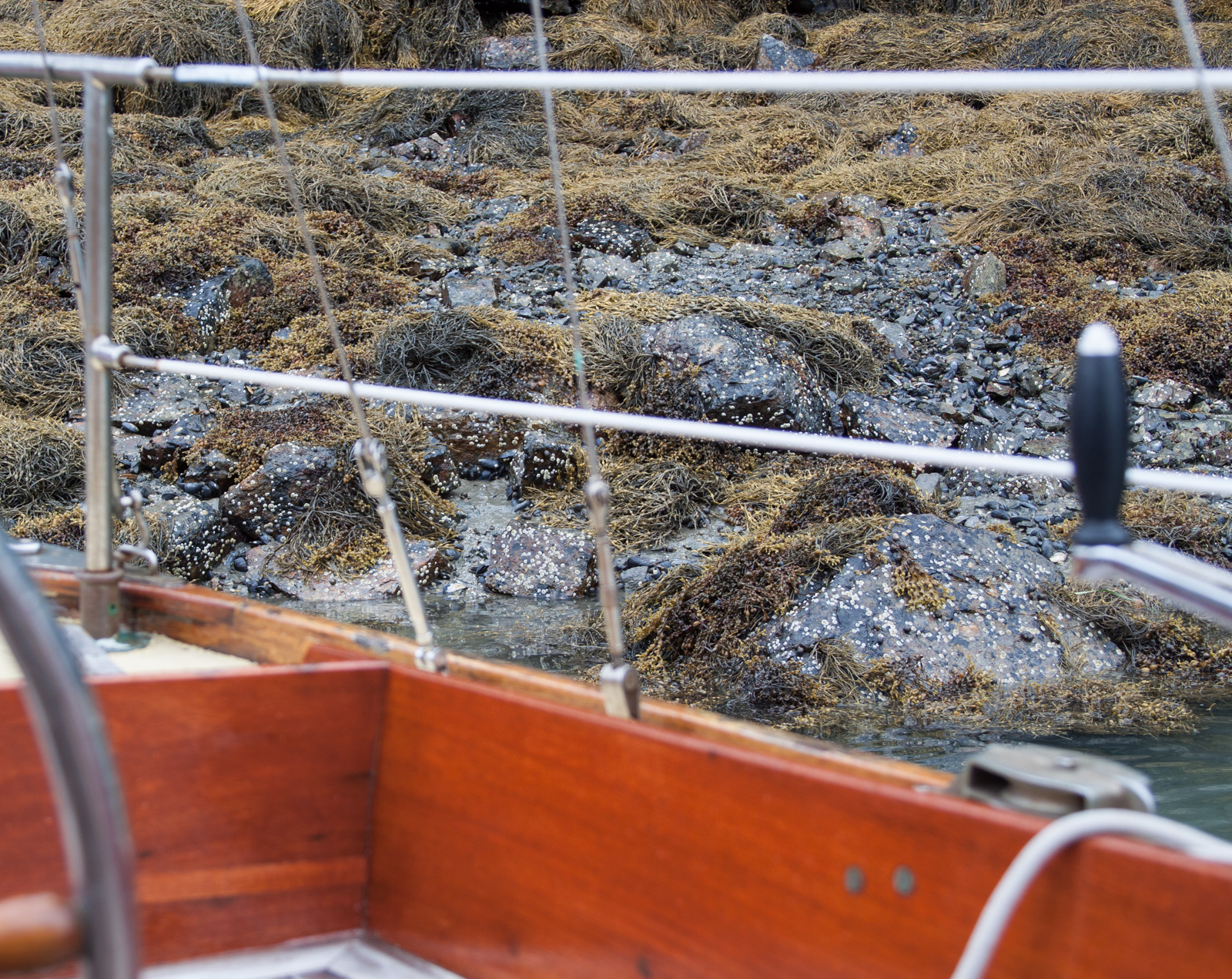 Odd feeling with the depth sounder reading 14', under the mast step. All this info gets filed away in my memory - plus a GPS location pin on the CP - for the next time. After years of overnighting in this tidal bowl, I know it quite well, but there's always room for more precision.
If you ask, "Why take the risk?", I guess I don't have an answer for you.
There are 'destination moorings' (another thread,...), in Perry Creek, and a few are always available. The open basin is beautiful too. We sometimes overnight among the boats below.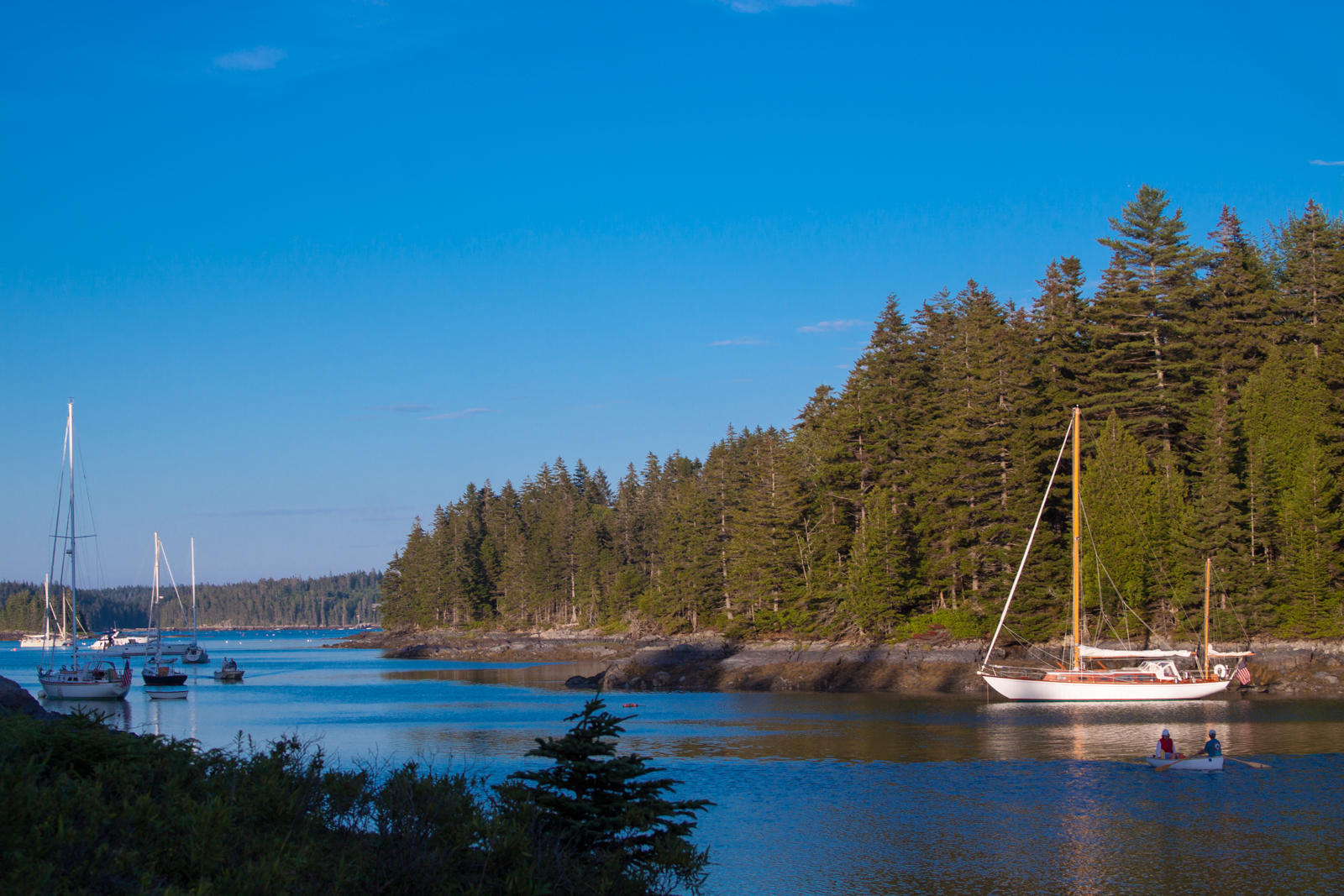 But there is something special about 'our spot'.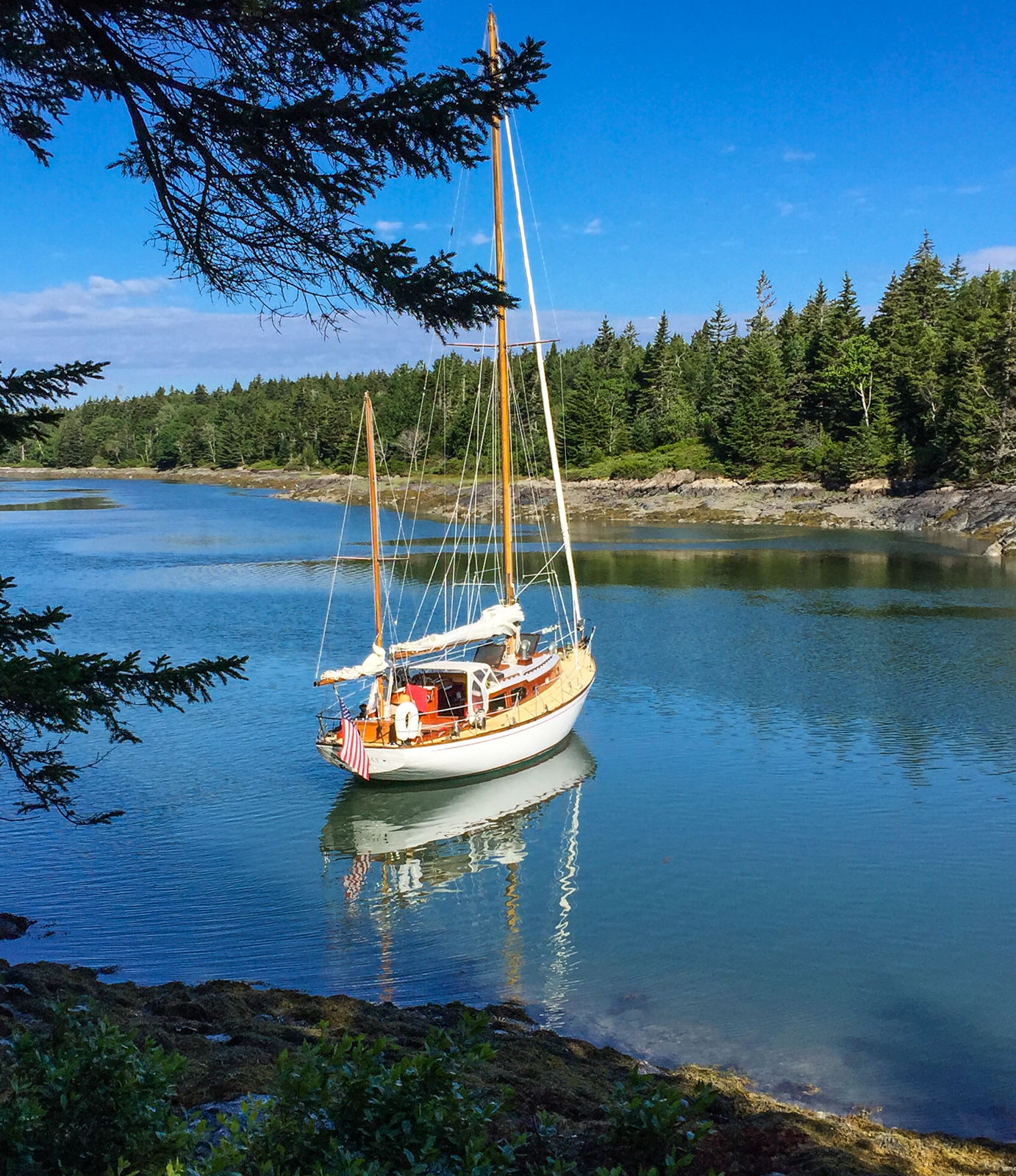 I've given directions to many friends, "Go up Perry Creek until you start to get nervous. Our spot is about 100 yards beyond that."
Sometimes it's taken but I'm surprised how often it's available. I should mention the current scrubbed bottom: The holding is a little sketchy,...