Colorado State University
has been Forecasting Hurricane Seasons for many years.
They are more bold in their Statistical Modeling reporting.
Here is some of excerpts from their report. They just revised it and it is a bit less.
Probability of a hit near you.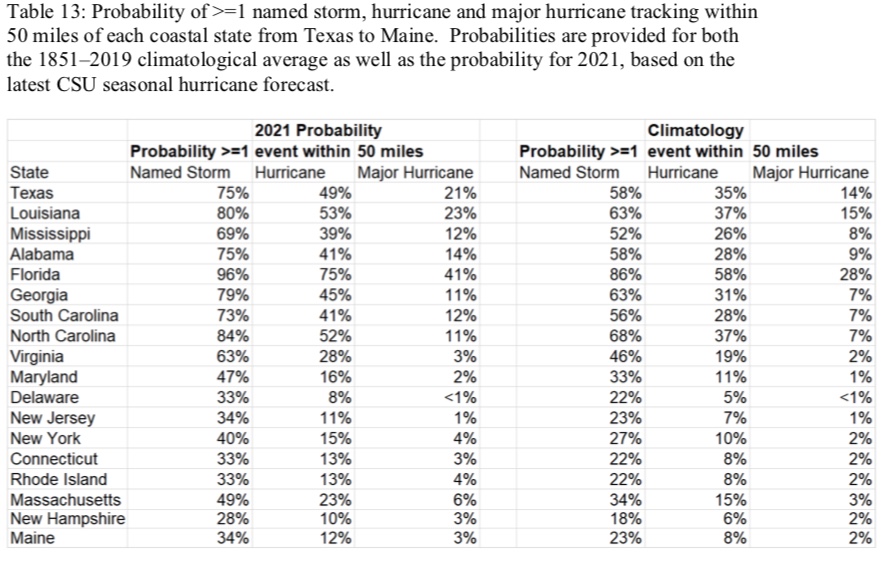 A very sensitive input Factor is
ACE [Accumulated Cyclone Energy]
This is compared to Historical Climatology.
More info on the 2021 Season to come...
Jim and John...