Mar 25, 1997
4,804
Hunter 450 Bainbridge Island
Just wanted to give you guys a heads-up that Al has recreated one of the most problematic deck parts on some of Hunter's most popular boats.
The original toe rail chock...
...which was subject to all kinds of damage. Breakage (left), broken pins or rollers (right) and more. Because the part was aluminum it was very difficult to replace without unrealistically large quantities or a ridiculously high price tag.
Somehow, Al found a shop that can make these from billet aluminum at a fair price. Billet means it's machined from a solid block of material -- not cast -- which will give the new part much more strength and durability.
It will be anodized so it looks good longer.
It's also been slightly redesigned to give it greater lateral strength, but will be a plug and play replacement.
And, pins and rollers will be available as replacement parts. Here's a sneak peek: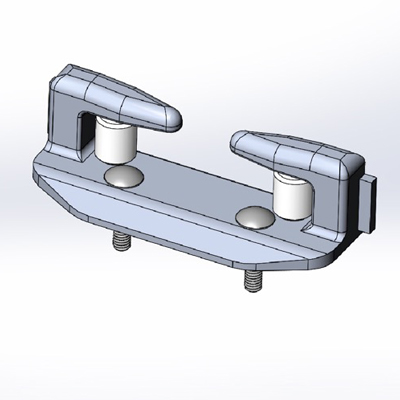 These are due to arrive at our warehouse August 1st. If you pre-order by July 24, Al will knock $35 off the price. No money will be charged to your card until the part ships (although we do have to authorize the charge against your card).
This is going to be a gorgeous machined part that HunterOwners will stock for next-day shipment.
Details and pre-order here