This Tropical Waves appears to be what I call a ...
Coast Line Skimmer
The Center of Storm stays in the Water for refueling, evaporates Gulf of Mexico water, then dumps rain on land.
The Big models are in close agreement on tracking.
The Yucatan is getting a lot of rain now.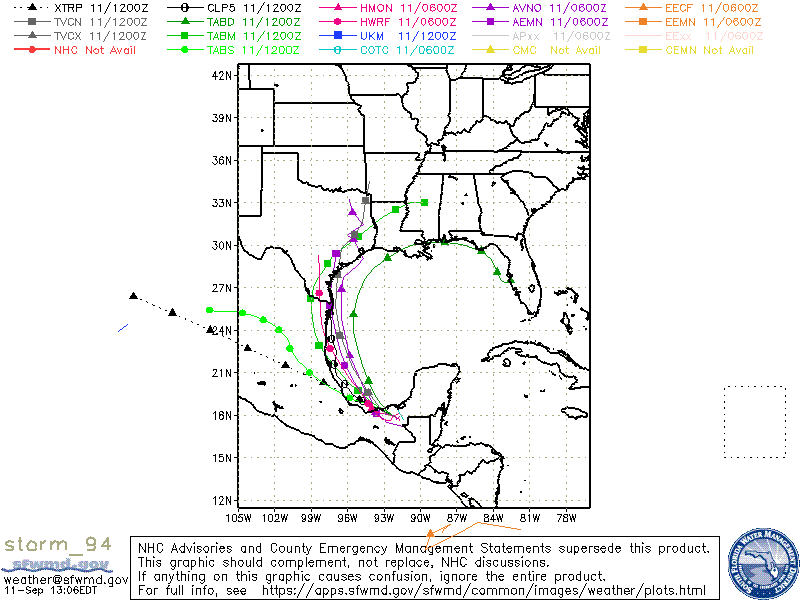 The
TABM
model is good for 24-36 hour forecast.
Jim...