Oct 6, 2019
2
Catalina 30 Annapolis
Hi- My husband and I are new owners of a 2007 Catalina 310, hull #339...the last one off the production line. This is my first time posting anything. I ordered a new refrigerator latch from Catalina Direct this fall when we purchased her. It arrived and I took off the old latch but did not replace with the new one right away. I planned to screw in the new one this week and discovered that I no longer have the screws. Yikes!
Catalina Direct does not know what size screws were used. The company who made the fridge was in China and is now out of business.
Catalina Direct's best guess is that they are metric machine screws. I know that if I try to use the wrong size screws, it will damage the threads inside. (CD's thought was a 6-32 3/4" as a start -- but that is not metric. I'm afraid to try that for fear of damaging the internal threads)
Does anyone have a replacement screw around or would anyone be willing to unscrew one screw from your latch (and catch since it might be a
different length) and tell me what the correct size is for this? (This is a photo of the old latch before I removed it)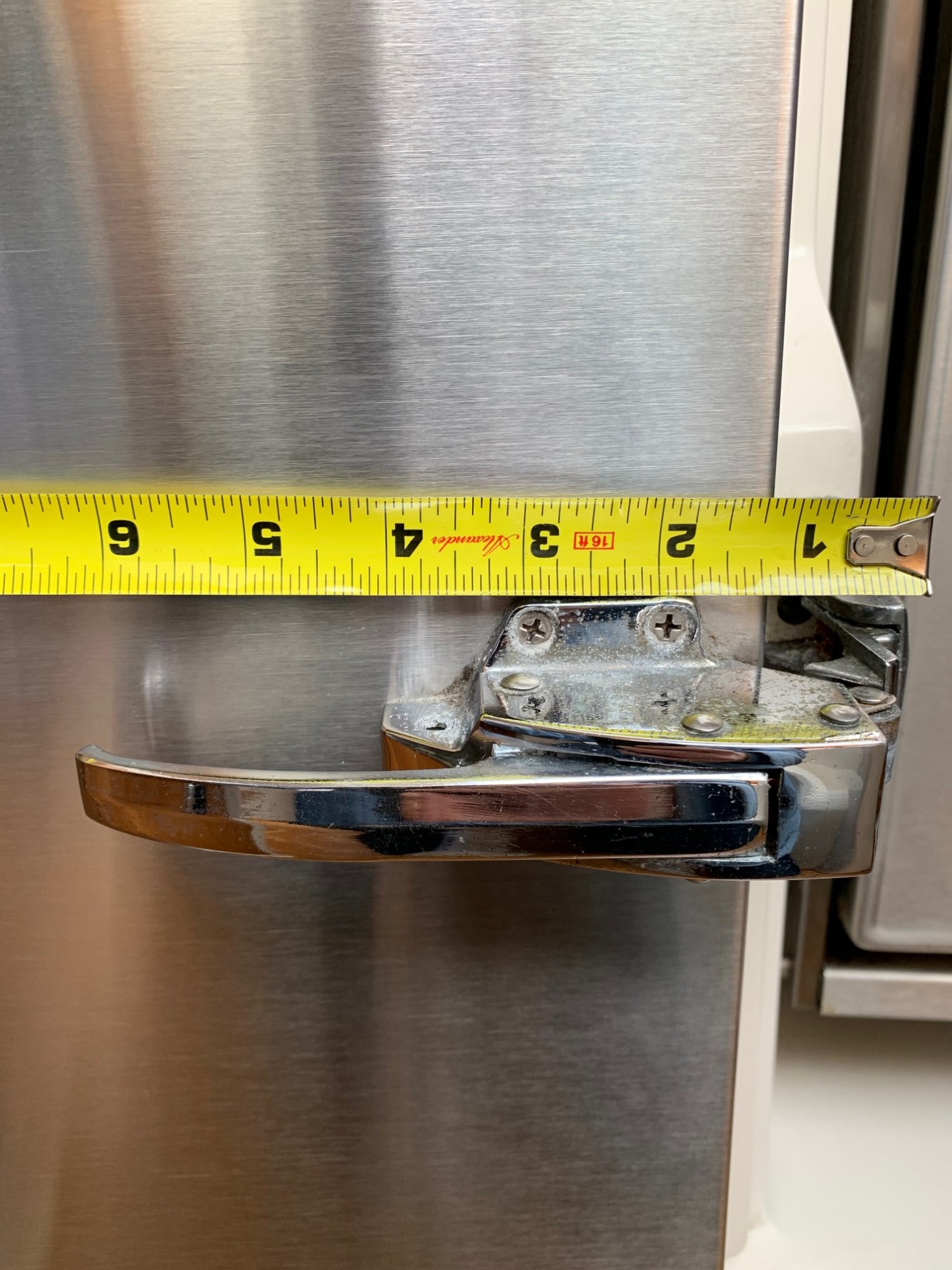 It is the first lesson I have learned in this new boat adventure.....never get rid of anything until you have purchased, installed, and used the new one.
Thanks and any other suggestions would be helpful. I have enjoyed reading so many of these posts!