It's out of beta now. An on-line VPP system Avalon Navigation (a French Company) will do a very decent job of creating polars for your boat, IF you can provide the detailed measurements required for hull, crew, and sails. Hull is by far the most critical and hardest.
They DO provide over 250 example boats as maybe close fits to start, but note that small differences make for big errors.
They are still tuning the results but as an on-line tool every week it gets better. It tends to under-speed boats that can plane. Like for BlueJ, who its does not believe will pop up in 20 knots.
The two lines are typical; one is jib and main, the other is main and spi. BlueJs official polars look like this/ They get the upwind pretty much right.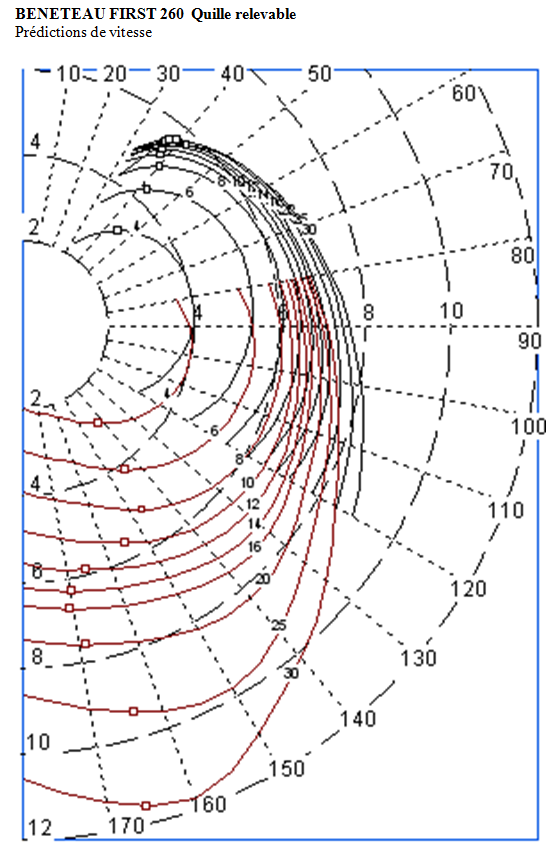 The free version gets limited wind speeds and plotted points. For 35 bucks you can buy their REAL product, a weather/wave/current router nav app, which is amazing and an amazing deal.
The VPP is here:
http://www.avalon-routing.com/en/polars/