Feb 17, 2006
5,077
Lancer 27PS MCB Camp Pendleton KF6BL
Here is part two of my fun with VHF/UHF antennas. Reminder that this is not boating related.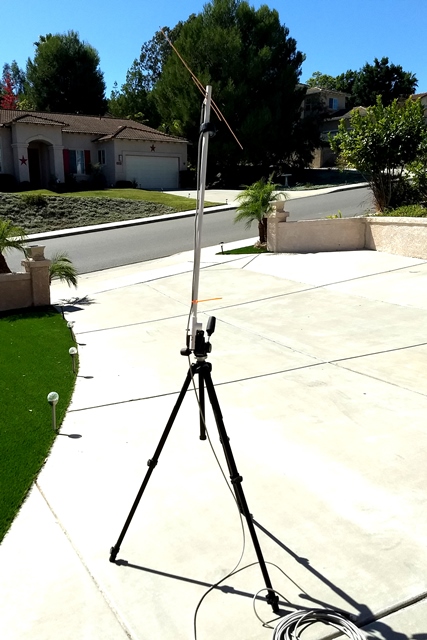 Here I am trying to work Saudisat 1C (SO-50). The downlink is in the UHF band (small antenna) and the uplink VHF (larger antenna). Here is a close up...
The issues I had were the VHF antenna (large elements) would not sit stabilized in the boom and would keep falling backwards. You can see the left element leaning backwards. Cause was the weight of the element and the thin wall of the PVC tube. I even filled the tube with plastic epoxy resin but that did not work. Also had trouble keeping good electrical contact with the elements. I ordered some large crimp ring connectors to solve that. Back to the drawing board.
So the results were I could hear SO-50 but not work it. Not enough gain. But that is being solved right now. Building a new 3el VHF by 5el UHF antenna. Should be done by next week.
More to follow.