Found a crack in the filler neck of our Yanmar 3YM30. I pulled the heat exchanger and pressurized it through the overflow tube per the shop manual and air bubbled out of the crack.
I have a replacement filler neck and the sealing copper ring that has to be pressed inside the neck to force the neck against the heat exchanger body (see photo). Not like the old version, which was bolted on.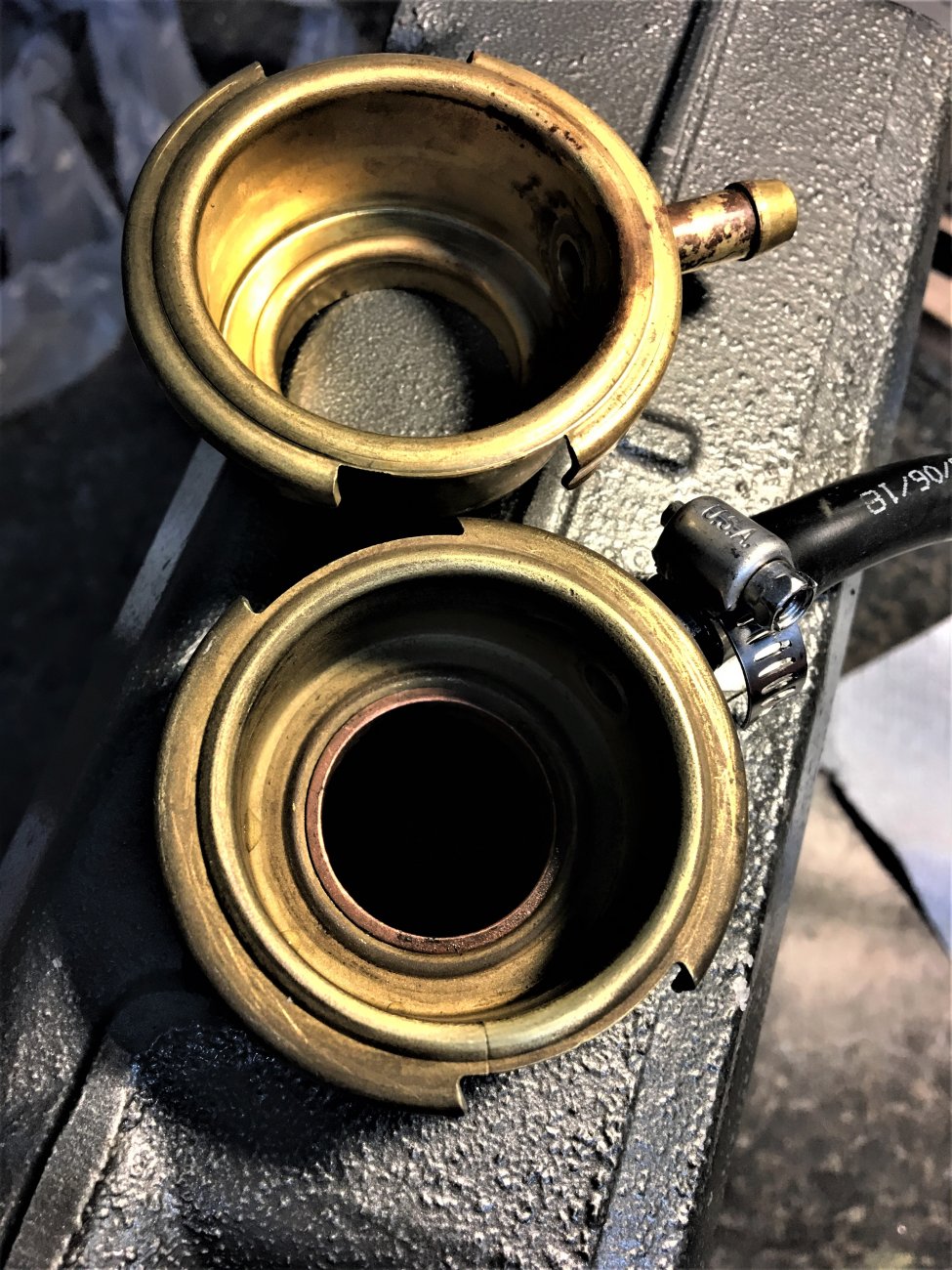 Yanmar tech bulletin GBT2010004 shows how to drive in the new neck and then press the copper sealing washer into the neck with the two special tools. The bulletin states to have the tools fabricated locally.
A Mack Boring rep at the boat show last fall said simply to epoxy the new neck in. The Yanmar procedure calls for permanent locktite
and
the copper sealing ring. Epoxy seems a little sketchy, considering the small area of overlap. The local Yanmar service guys here don't seem to have experience with this, so I guess it's a pretty rare repair.
Has anyone done this or had the tool fabricated. What epoxy would be strong enough?
Thanks
Dan