May 19, 2020
1
Catalina 270 Oolagah
I am looking to replace our Bimini's for our 270LE. Our boat is not easily accessible at the dock through the stern and is difficult to get in with our current Bemini due to all of the straps holding it down while restricting the boom's hang.
I have seen photos of Bimini's on 270's that appear to be mounted on the existing OEM railing on the stern. It appears that the Canopy has been pushed back and is not flush with the cabin and juts past the stern rails. It appears that the design freely allows the boom to hang naturally as well. It looks like a much better design for the boat and much easier entry/exit. I have attached a photo.
For anyone who has, do you recommend? Pros and cons? Any help in locating a vendor?
Love the boat and this add-on seems like it will enhance our ownership.
Thanks!!
.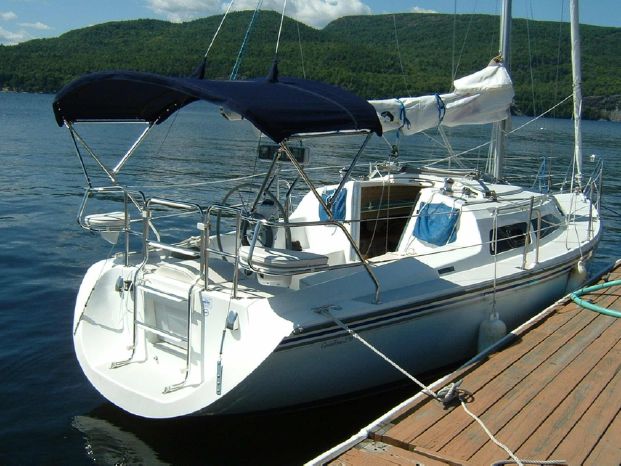 Last edited: