Just confirmed my Catalina mold problem. Jumped on board my previous 1989 Capri22, with owner's permission, and tested the paint and mold theory. Sure enough, a problem I fought for over a decade is the paint. And because it is extremely well known that oil based paint yellows in a non-lite environment, I'm willing to state that Catalina paints their boats with an oil based paint. This surprises me because everyone in the industry should know that oil is a food source for mold. I learned this after the never ending perpetual cycle of teak oil, teak cleaner and teak brightener. What a racket. Took me about five years to figure out to let it go natural and the occasional cleaning with lemon Fantastic.
It's really disappointing that one of the big boat builders doesn't understand the problem of mold. Here are before and after pictures. The light gray mold was tenacious and was permanent all through the time I owned the boat. Notice the yellowing of the paint on the left side after the removal. That's oil.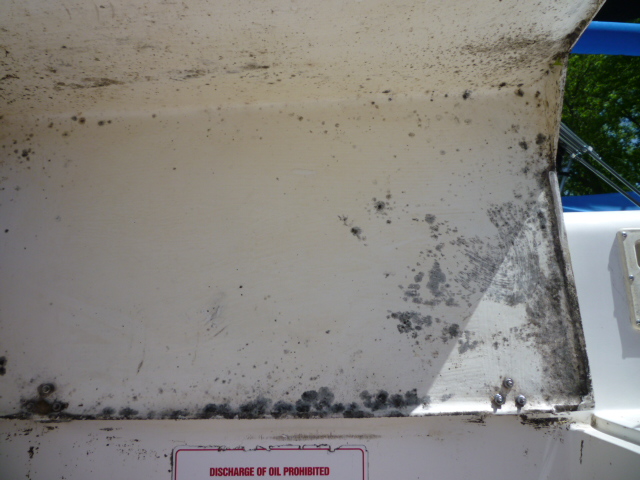 In this case I used an old bottle of Citri-Strip, which I can not recall ever using before, and left it on the boat for the owner. Catalina is doing a disservice to their owners when they try to beautify their underside. Absolutely confirms I need to undo Catalina's work. I'd rather have seen the occasional glass than the rampant mold.