After my first overnight with rain the next day that made using the grill impossible I decided I need a gimbaled stove attached to the compression post to be able to make some Joe in the morning....
Did some research on the internet and bought a JetBOIL PCS and an adapter to use Coleman Camping Propane bottles.
Design wise the internet helped as well. Have a rough idea... It should look like this: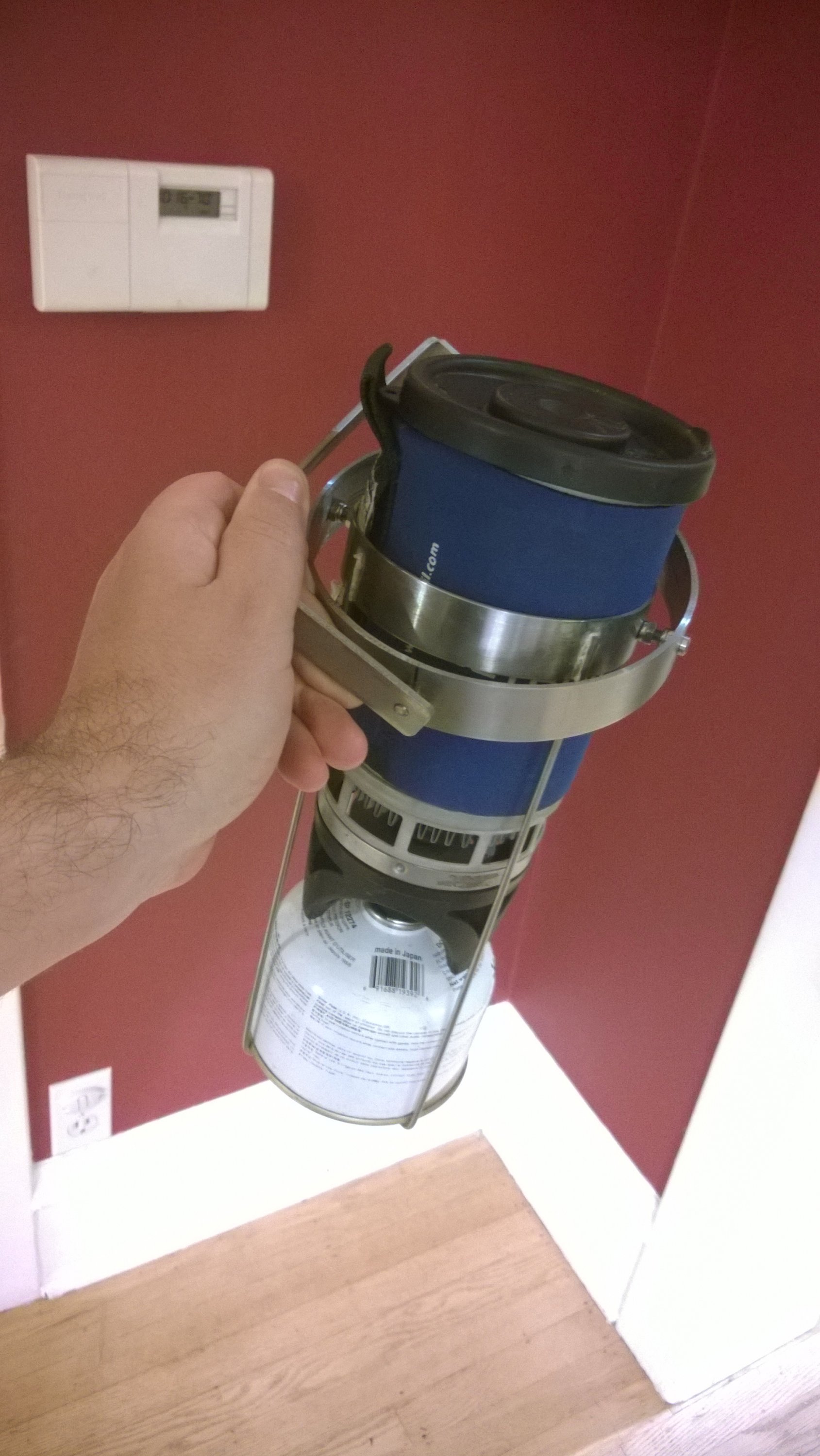 Although this setup might restrict the range of motion a bit. It's a 4" in a 5" SS steel ring.
Other builds incorporate the hinge in the attachment point which results in no restriction of sideways motion (the main movement in a sailboat):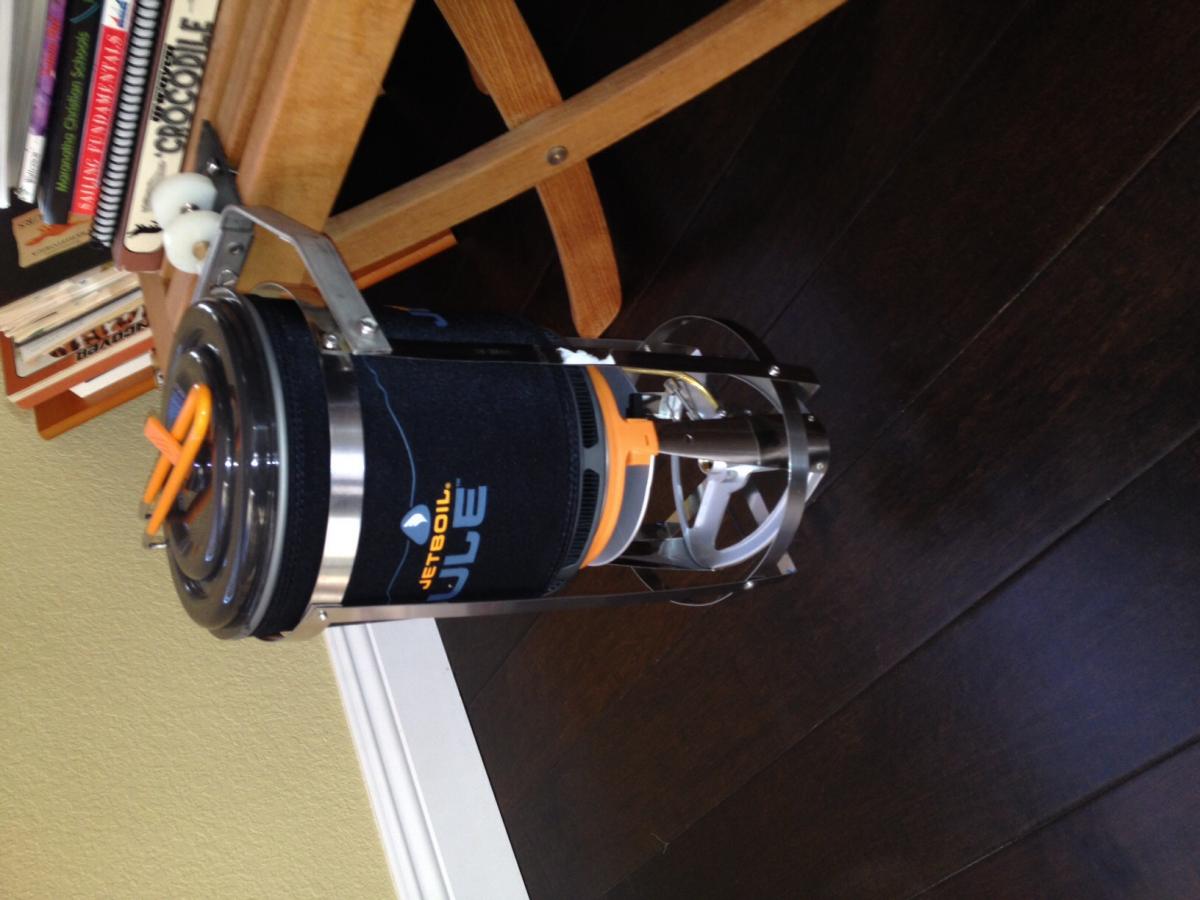 Some other noteworthy designs (I prefer the bottle be held as well not to create a stress/leak point between the gas bottle and the burner):