Sep 24, 2019
18
Hunter 23 My driveway
Can someone help me to identify the lines on this boom. From left to right, I believe the middle one (wire attached to rope on other end) is the outhaul. Other than that I have no idea. This is off my H23 1988.
For extra credit identifiy the 'hoops" on the bottom of the boom.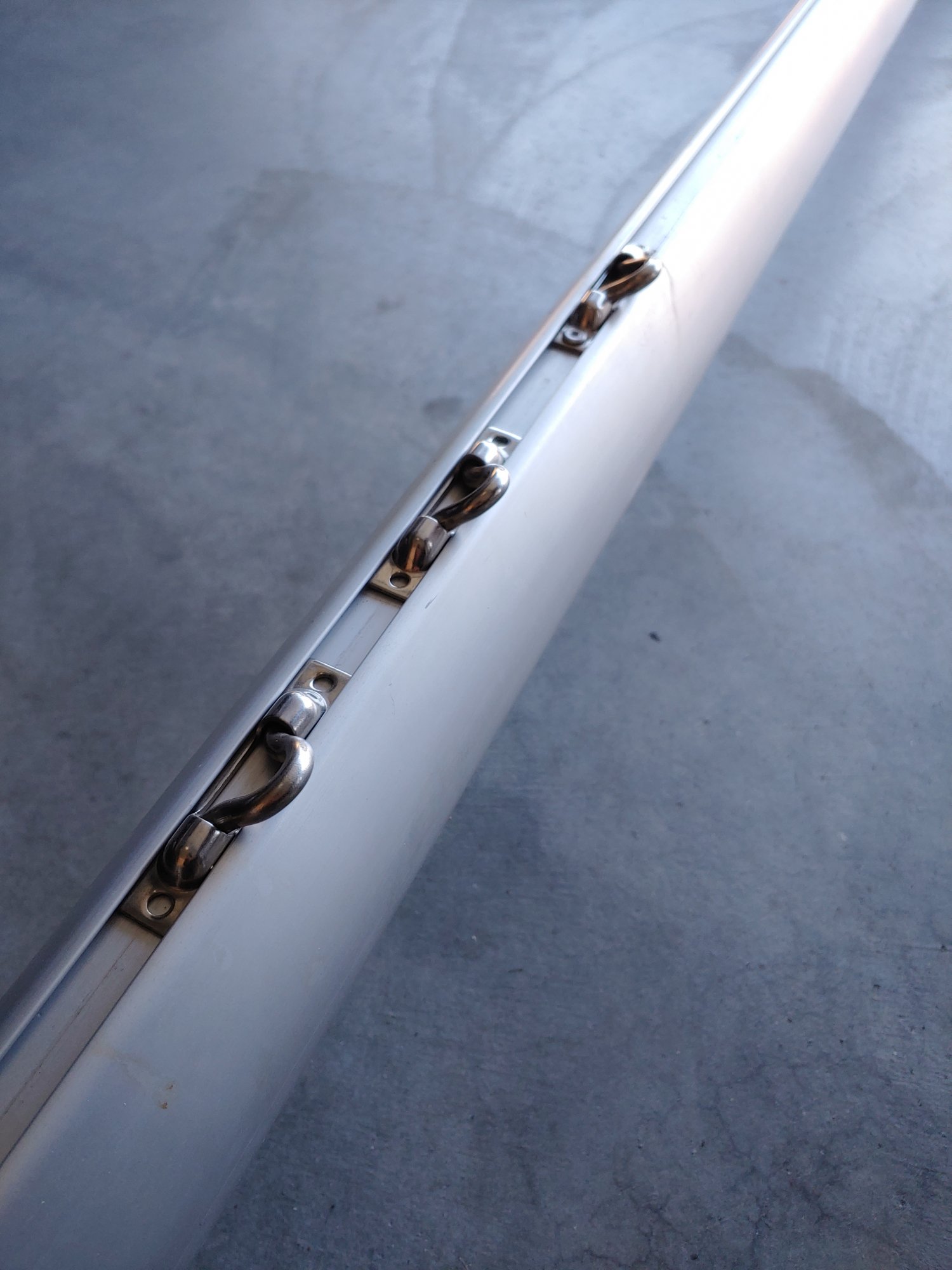 I'm guessing this is for the boom vang?