We went to BI for the night yesterday. Yes, it's early but open. Most businesses are still closed due to the pre-season timing but they will open. Be aware the pumpout boat is only working weekends (for now). But they have lifted the quarantine restrictions and sailors can go ashore. Restaurants (those that opened early) are serving outdoors (only) or doing takeout business.
The overcast sky surprised us with a spectacular sunset. Temps were in the high 40s, and the water temps are chilling. It's still a bit too cold for my liking, so I took this shot from the portlight, inside.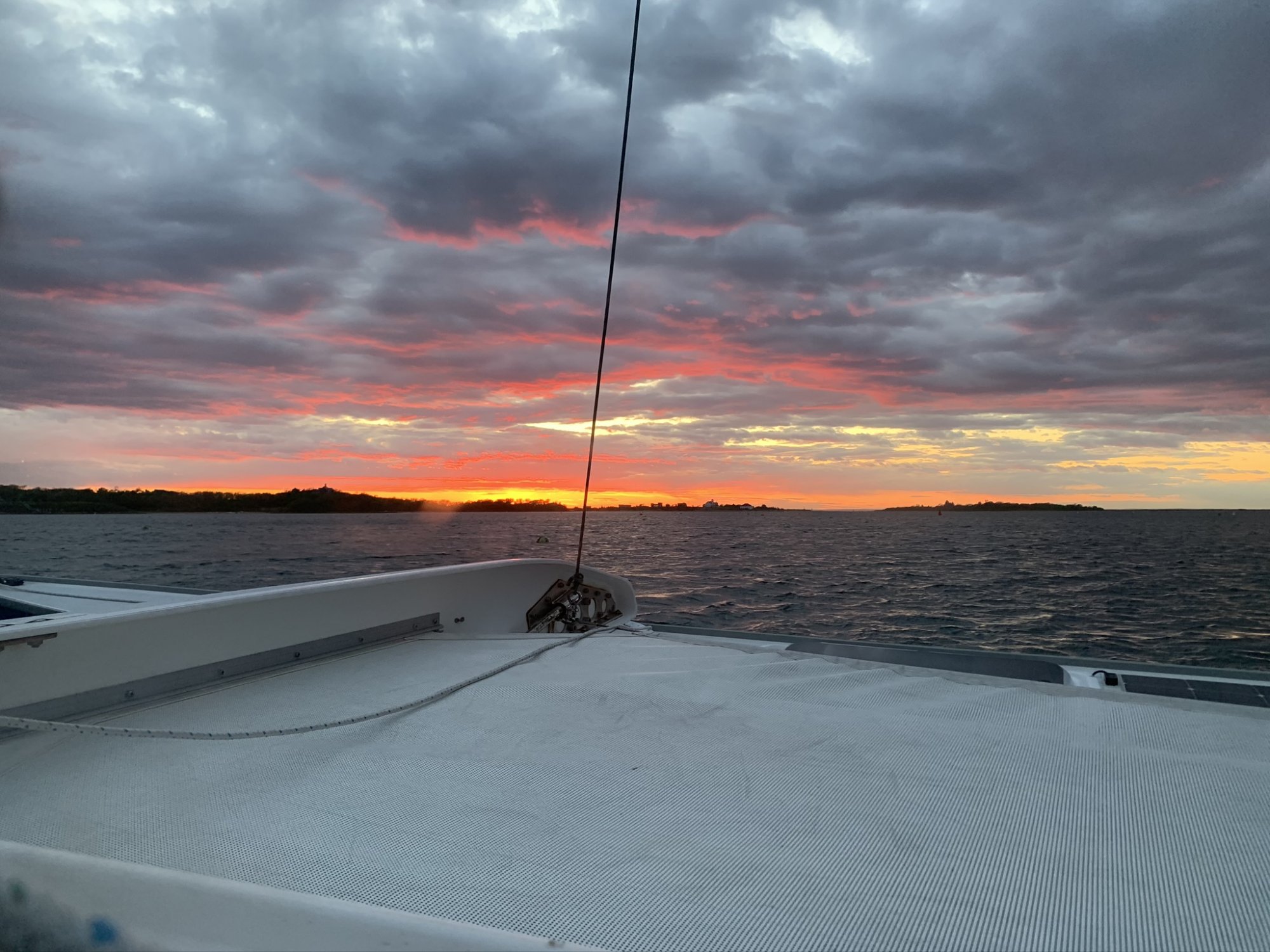 The beach was desolate, and the water clear.
No fighting for moorings on June 1. Which one do you want? There were 2 other boats on moorings. There were 4 boats in the anchorage and a few other boats on private moorings. I decided to take the mooring rather than anchor because I knew we wouldn't be spending money ashore and wanted to make my contribution to the island. Champlins had two boats (a sailboat and the big tug that normally anchors all summer). Paynes and The Boat Basin had none.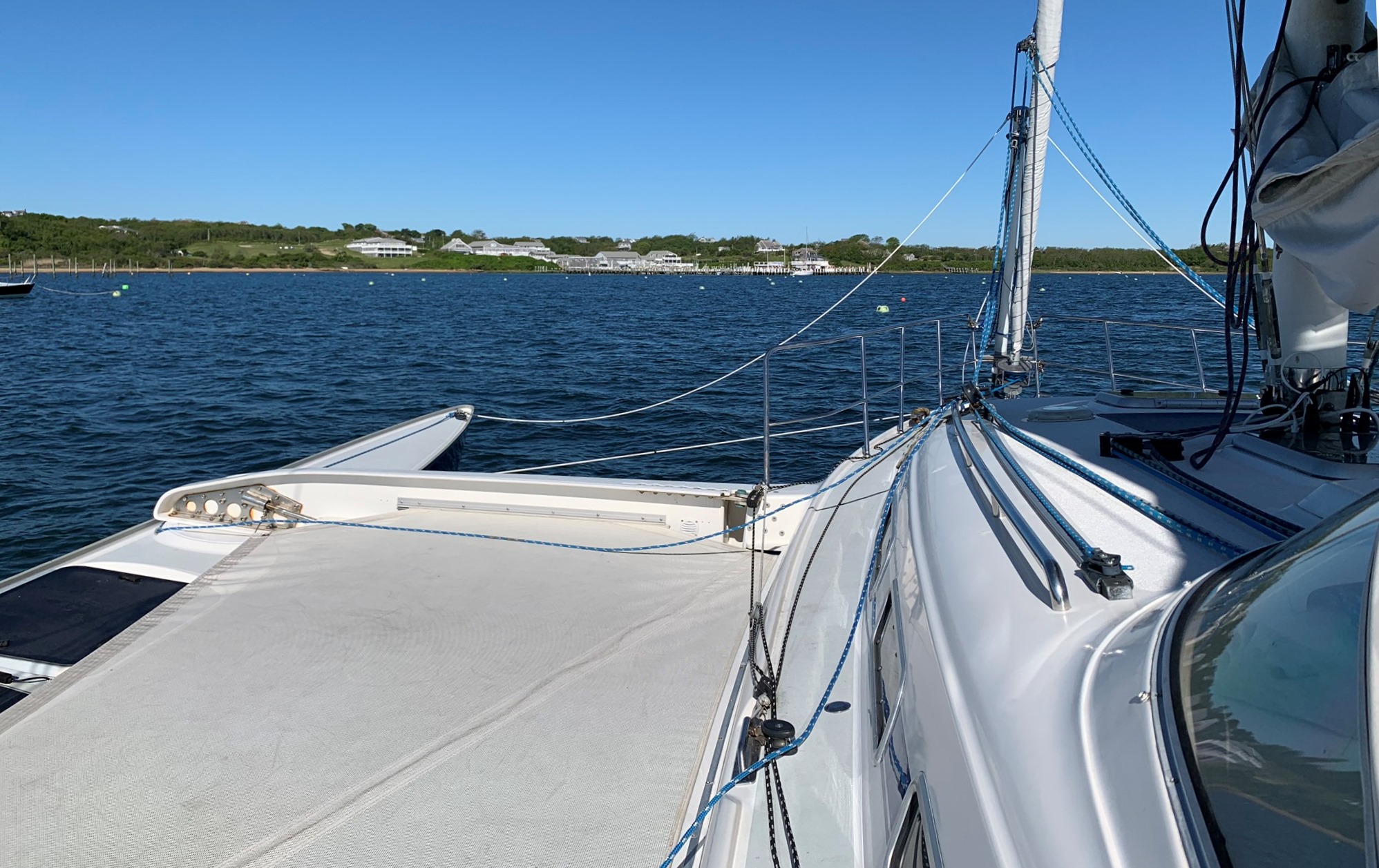 Downtown was nearly deserted. No ferries at the dock. (I think they're still only running a few a day until the season ramps up).
Last edited: