One of the boats in our club thought that we had too much headstay sag in one of our races a few weeks ago. They were race committee for the night and took some pictures. Below is taken while close hauled in 10-11 knots true wind. I figure it's just under 2' of sag, with an I of 45.8 feet.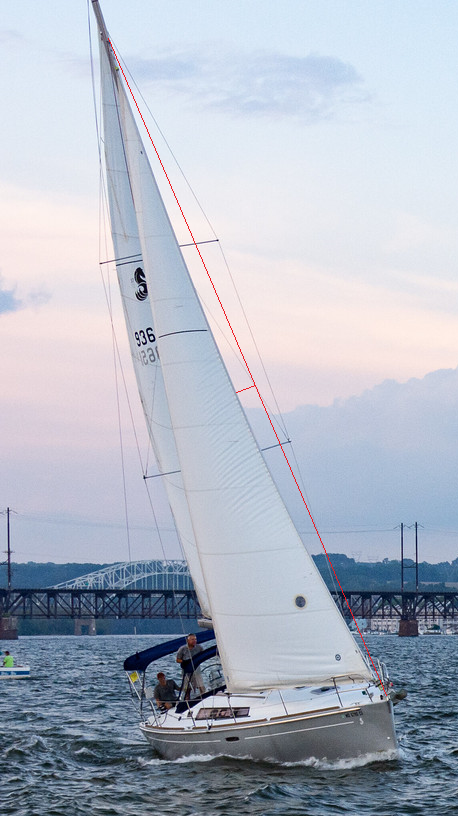 The red lines are what I used as visual references to measure the sag. How does this look to the group? If
@bob_pattison
is around, I wonder how this compares to Neil Pryde's design?
From the dealer the backstays were quite a bit tighter, but that was causing the upper shrouds to be very loose. Our yard eased the backstays last year and that seemed to balance things out better, but it did ease the headstay a bit. We have a furling main so we can't add any more backstay tension without bending the mast too much. We might be able to tighten the headstay if I can figure out how to do that under the ProFurl jib furler.