This is the NOAA's Forecast which is still increased activity, but expected lower than 2020.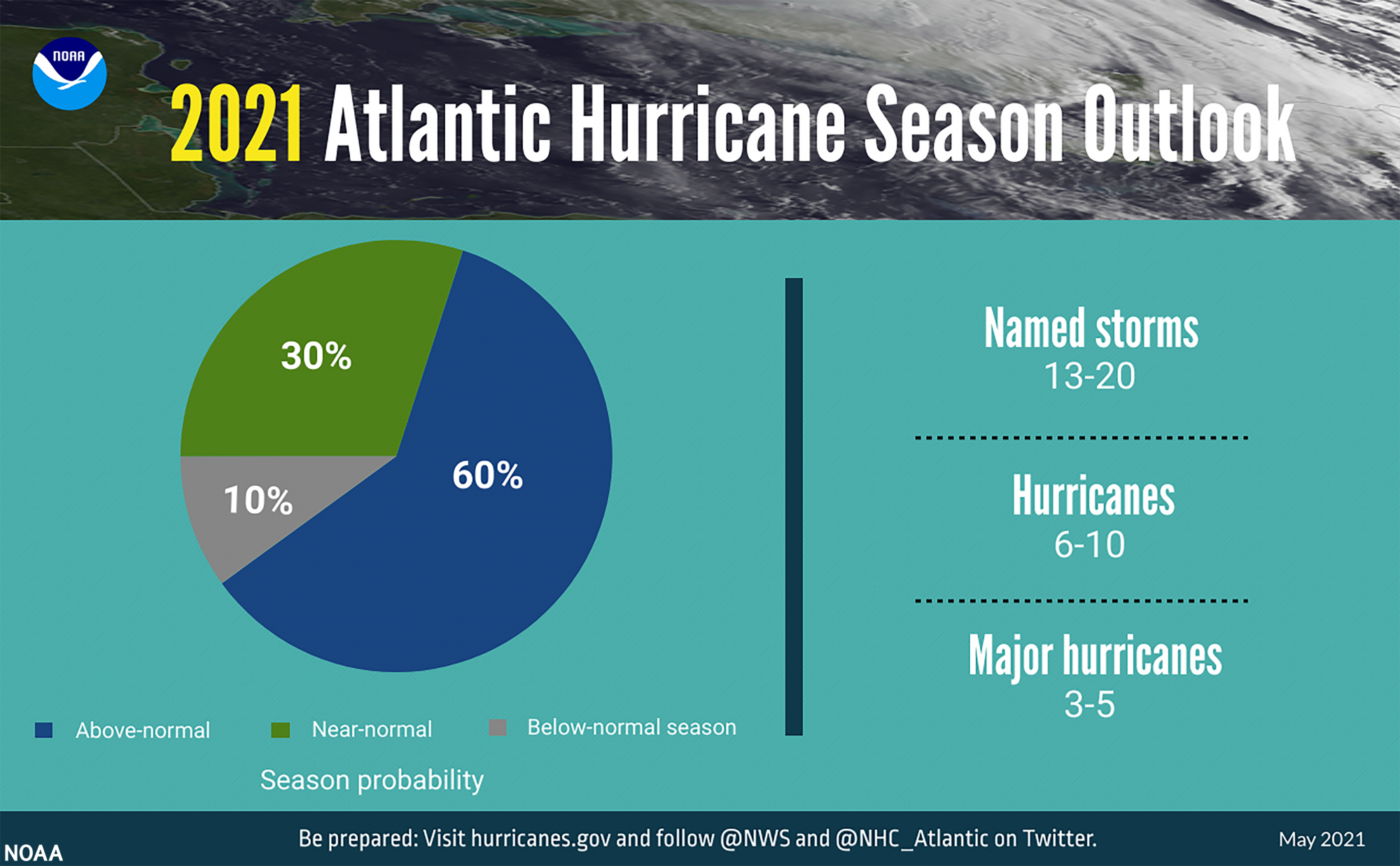 Their Names
Ana
was so early, that NOAA is considering changing Season Start to MAY 15 versus JUNE 1.
Main reasons for their STATISTICAL modeling for this Prediction.
1) Neutral
ENSO
[La Niña/El Niño] to weak La Niña [Rain and Westerlies]
2) Strong
African Monsoon
season. [Source of the Atlantic Storms]
3) Weaker Trade Winds [Slower Trek across the Atlantic]
4) Higher than normal Sea Surface Temperatures [SST] in Tropical Atlantic and Caribbean.
________________
Their comparison is against a Standard
Average
of the Period
1981-2010
which will soon shift to this new comparison
1991-2020
.
So when NOAA says "Normal or Average" this is their
standard reference,
and
not
last year.
This year more information and statistical modeling are being incorporated into this forecast.
_____
We will post more information 2021 Season forecasts, by other sources, soon.
Preparations should start now...
Jim and John