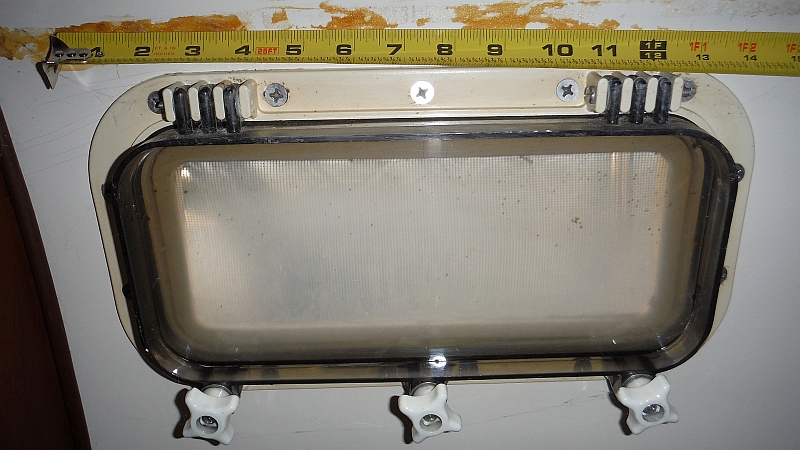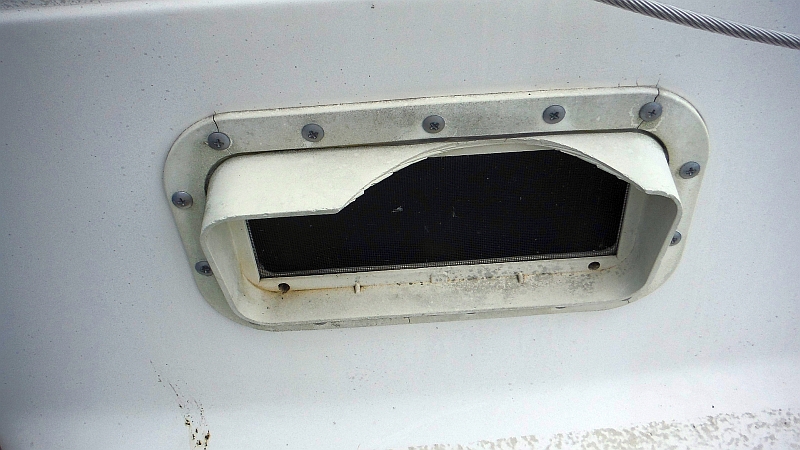 I have a fairly dangerous issue with one of my starboard port lights. We apparently had some unwelcomed visitors on our boat while it's on the hard this winter. Just a week or so ago I found this damage to the cowling on the most forward port light, which appears that someone had actually stepped on the cowling and fractured it in its brittle frozenness. Now it's a razor sharp shin serrator. Since discovering this, I'm actually toying with the idea of replacing all four of the port lights with more flush mounted ports, and getting rid of the cowlings altogether.
I've seen several posts from gifted others replacing their ports and was wondering if I could get some recommendations, i.e. Lewmar vs Bomar, correct replacement part numbers or model number, and anything specific for the 1978 30C. There doesn't appear, or at least I can't find, a specific replacement for this vintage boat on The SBO shopping site, earlier than 1980's.
Thanks in advance for any advice/assistance...Wayner the Complainer!