Jun 6, 2016
187
Catalina 275 Wilmette, IL
Since the Yanmar SD20 saildrive is a major component of the C275, I thought I would create a separate thread. Probably should have done it when the upside-down-engineered pin fell out (see problems).
Thought I would address an item that most people are not aware of and should be on everyone's radar, especially for us freshwater sailors. This item is the internal anode in the saildrive. It is located on the port side of the saildrive opposite of the water intake.
The anode and the replacement anode looks like: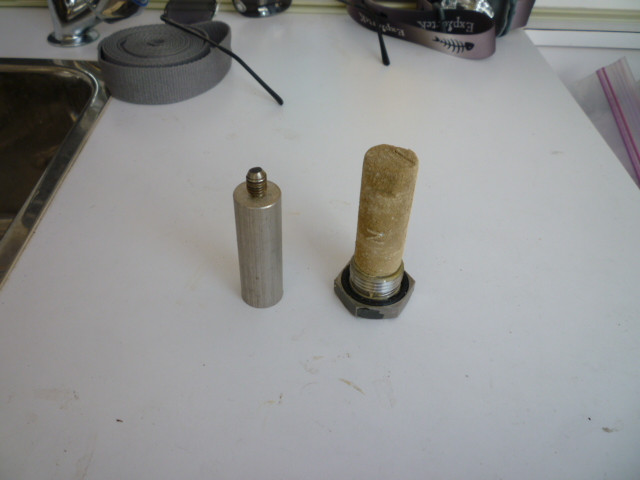 The anode bolt has this warning sticker on it, which is very hard to see because of the starboard only access: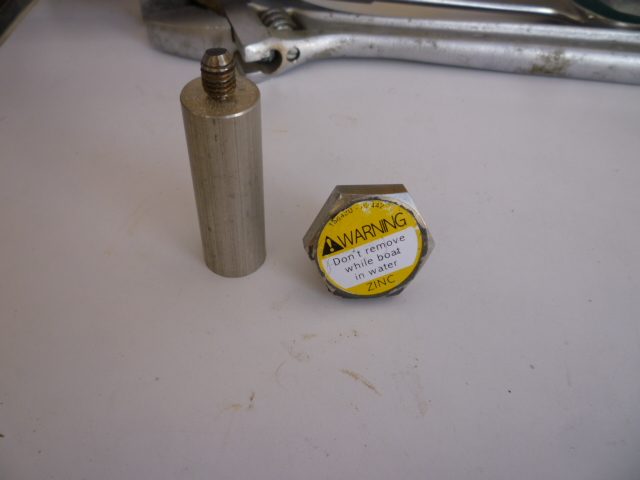 I think the head is 32mm, but I was able to use a 1-1/4" wrench. I had trouble with the box end, but the open end worked fine. It is possible because of working in the blind, I had interference or an alignment problem with the box end. Also remember that you are working from the opposite side and lefty-loosey is reversed.
As expected, because I'm fresh water, there is no deterioration of the anode. The replacement is magnesium, so it will be interesting to see what it looks like after use. Fortunately, I've been 200+' from the nearest shore power, so it has not been as critical, but I wish the dealer had told me about this. To his credit, he did swap out at no cost the prop-shaft's anode for magnesium before its initial launch. I was unaware magnesium is needed for fresh water.
I've been buying my zincs from
boatzincs
which carries magnesium anodes as well. The part number for the internal anode is 27210-200550. The prop-shaft anode is 196440-02660. For freshwater magnesium, postfix a "M" (without quotes) to the part number.
I've been also shining up the prop-shaft anode every spring. Sandpaper is a bit of a pain and this year used a wire wheel on a drill, which worked much better. I would recommend putting on a couple of layers of blue tape on the drive as to not knick the paint. I'll probably do the same for the internal, even though it is a little inconvenient.