Jan 8, 2015
356
MacGregor 26S, Goman Express 30 Kerr Reservoir
So I went out for a midwinter sail the other day. Since the wind was forecasted to be light, I shook out the reef from the previous sail. (I frequently leave a reef in because the boat seams to balance much easier with the first reef in the main.)
Upon close inspection, I noticed the sail separating from the grommet at the sail slug.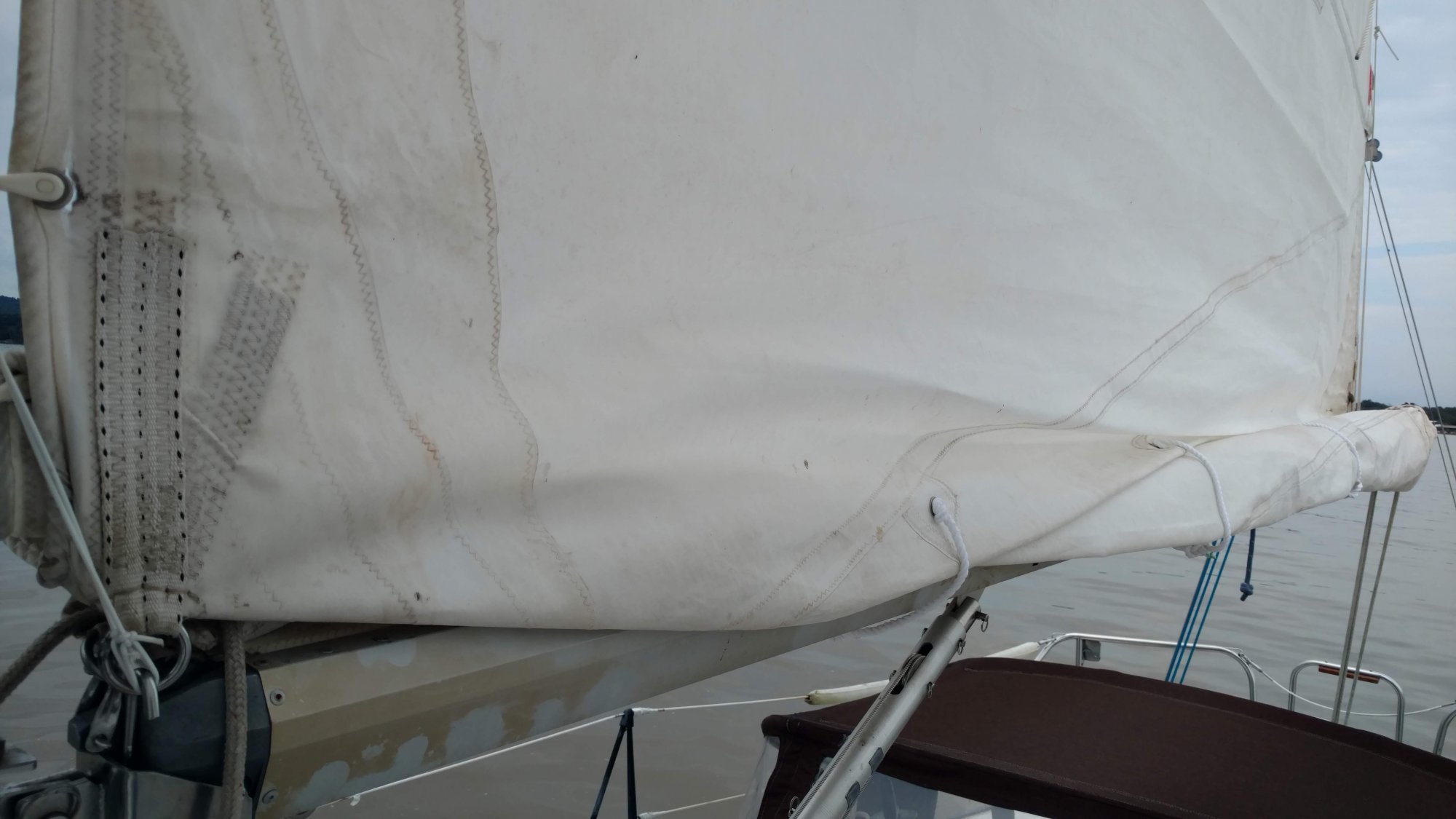 Trying to figure out why this is happening has me puzzled;
Could it be that leaving the reef in without halyard tension allows the clew reefing line to slide the sail aft slightly?
Should that first slide shackle be just a little bit longer or should the reefing hook be a little further foward ?
Or is it just time to buy a new mainsail?
Here is a pic of my main for those that know how to tell by looking at the sail shape.
This is close hulled in 10 - 15 knots with the main pulled tight, traveler to windward, Cunningham off and the outhaul set to moderate. (ignore the windex, I still haven't gone up the mast to straighten it out yet)