Jun 22, 2004
2,163
Alden 38' Challenger yawl Rockport Harbor
Is this what's for dinner?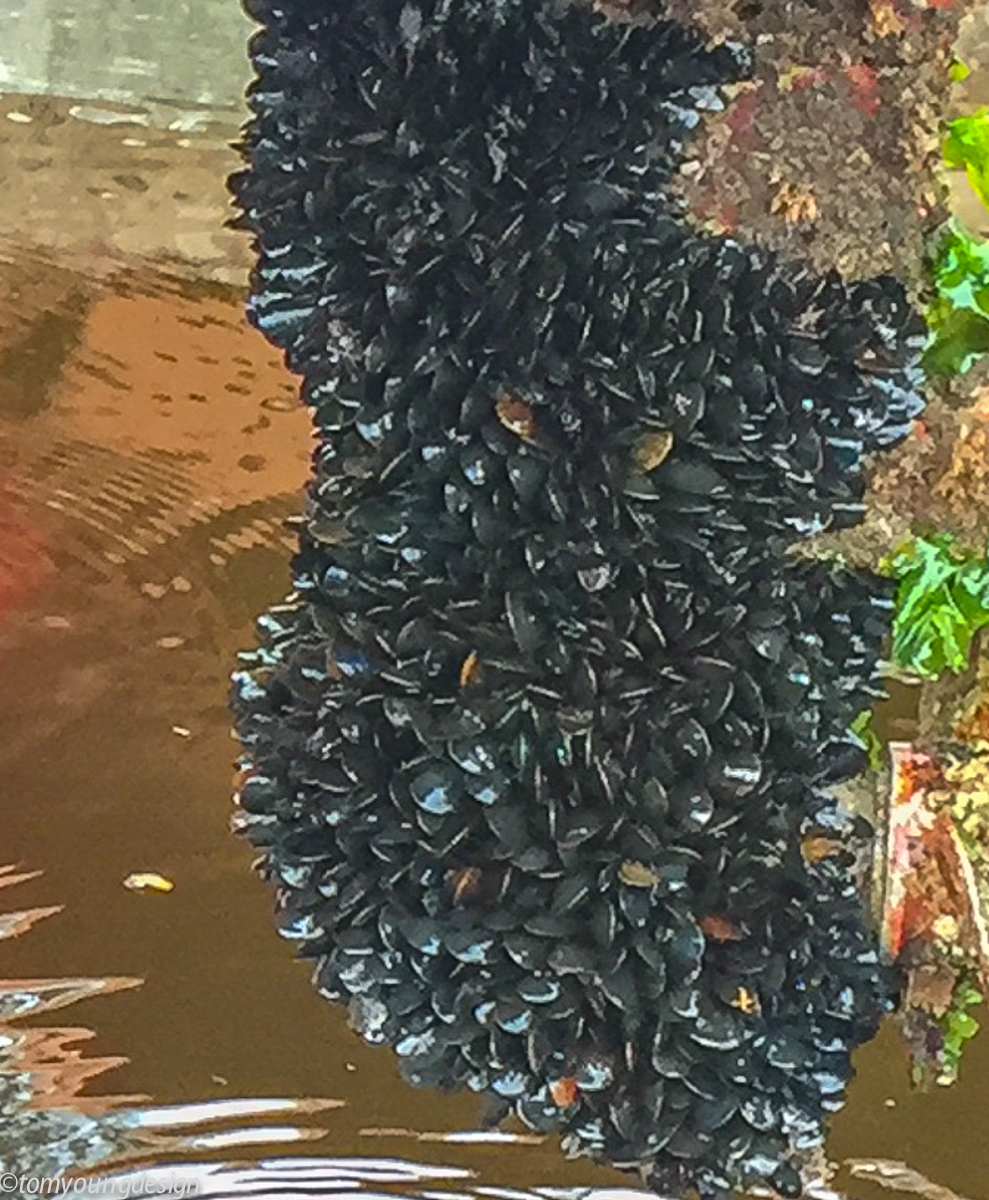 No, it's the outboard on my sons $1 sailboat. We just hauled it for the season. I 'winterized' the outboard: Pulled the gas line and let the engine run out gas, 'sputter' done.
Off it went to storage yard inland. I'll get out there and pull the garboard plug. But that might be it the $1 sailboat. It never got a cover on it last fall(I feel terrible for that,...), nor bottom paint this spring. We were all too busy, me with other things and he, working in Boston. This is our 3rd season of abuse,...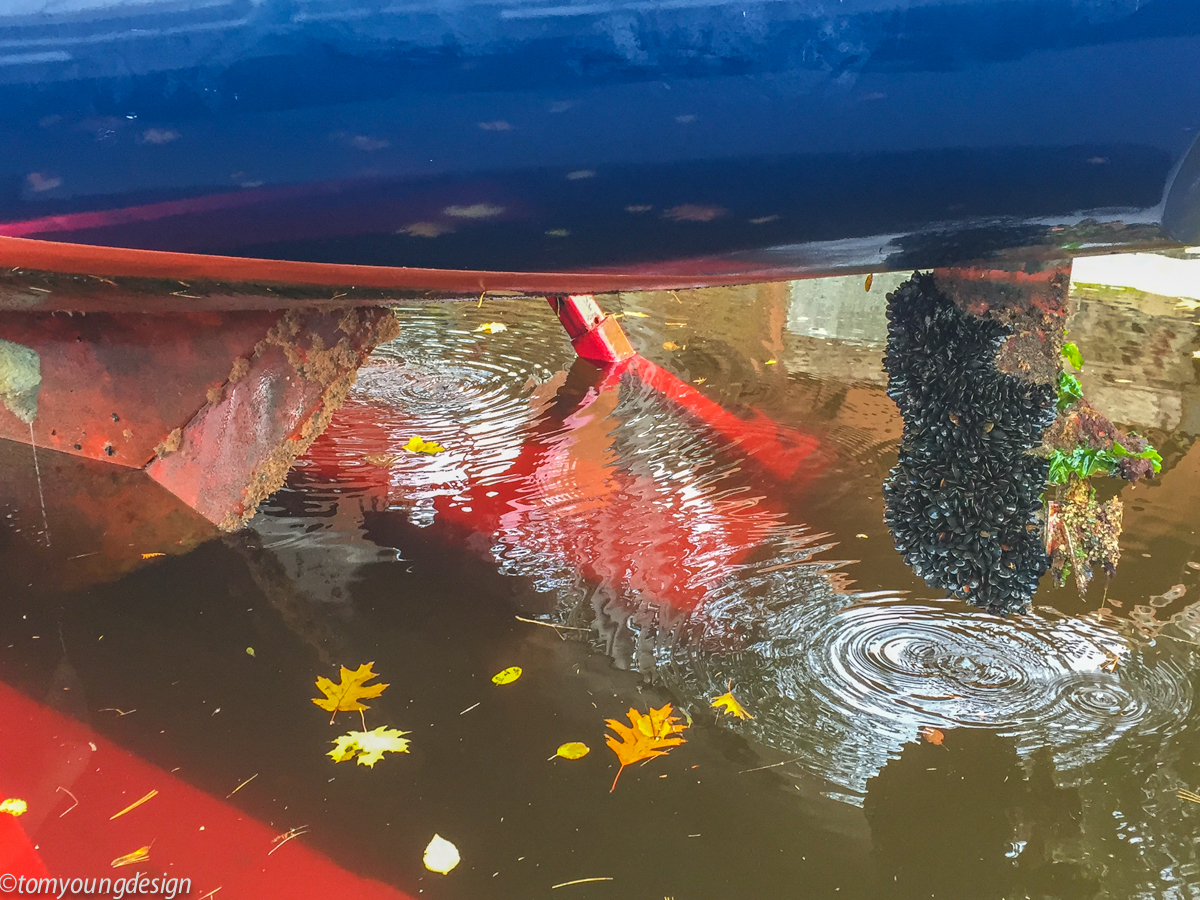 Why does this poor boat deserve such abuse? I think I can sum up the dilemma.
The last owner simply used the boat for a decade or more. It only slightly more care but no real work went into the boat. When it came time to sell (he wanted a bigger boat), he soon found out, as he lowered the price, the boat had no market value.
He realized - as he bought the bigger boat - the old boat had no value. Then he realized, he may even have a liability on his hands. But I knew he didn't: The boat was intact and everything worked. Unlike the growing number of old boats in storage yards - that no longer sail, parts missing, broken engines, etc - ...junk disguised as 'project boats', his old boat was ready to take for a sail. Old, not maintained(peeling paint above and below decks), but working.
I splurged and bought it for our son (our daughter doesn't want a $1 boat), for $1. He and my daughter sailed off the first spring after an hour or so of the 3 of us rigging it.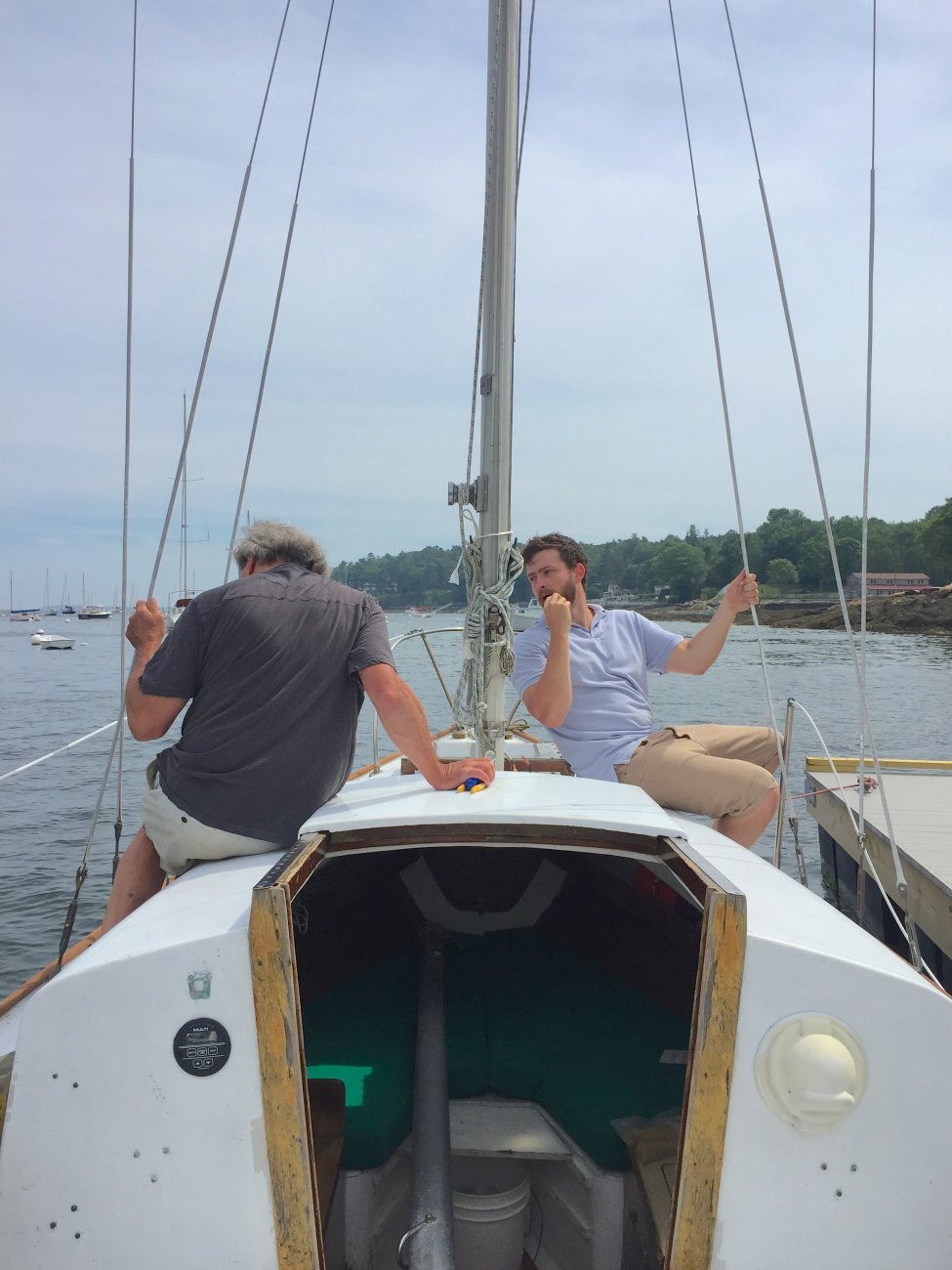 Brand isn't important (it's a 26' 1968+-, O'Day Outlaw). But it's not a design that is sought after in this area. Worse, as more old boats back up in the sales pipeline, too many options are out there for buyers with even a small budget, to buy an old, tired, glass boat.
Further, a poor attribute of the boat is that it takes rain water by the bucketful through poorly designed/built, or both, drainage of the cockpit and locker lids. We've worked on that a bit but to no avail. I have a drastic idea we may have to apply, but will we?
To really bring this boat back, it really only needs one step, which I can see clearly: It has to be completely disassembled - every bit and piece-outside and in, sanded and painted-every inch, and re-assembled. 50 year old parts and fastenings. Excited yet?
That's all. You could probably do it over an entire winter if you put it in a heated building.
Then what would you have for all your work(500 hrs perhaps)? What else would it need? New sails, all running and standing rigging, engine,...then you would have something with value. With luck, maybe a value of 10% of your investment?
For 3 seasons it has returned great value in sailing a ton of local kids all around Penobscot Bay.
My son and I are in it together(I bought it,...), although he is paying the bills on it. A free boat isn't free, he's finding out.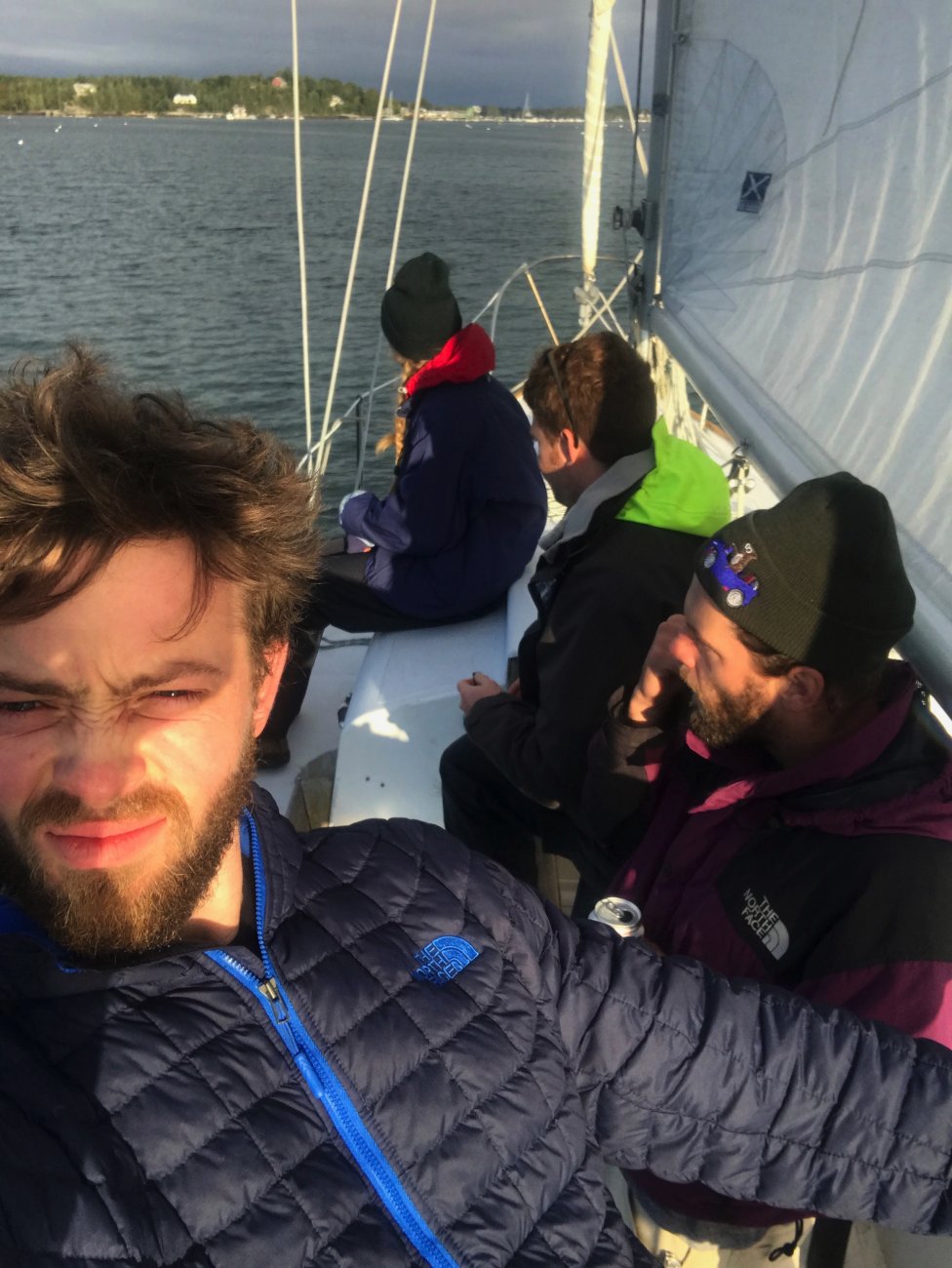 One problem is I probably know too much about boats, what they're worth and why, what 'work' they need, and how much time and $ that work, is.
He's not into rehabbing boats (thanks to watching me probably), but will no doubt own several sailboats in his future. He's a natural sailor and, like me, he can't,
not sail
.
I know I'm just around the corner from the next $1 boat, bigger, better, nicer. Ok, it may cost a couple K, but that's the small part of owning an old boat.
My mission is to keep the dollar boat, together. Still able to sail, able to pass on with a few more patches and stitches (maybe cut the price to .50)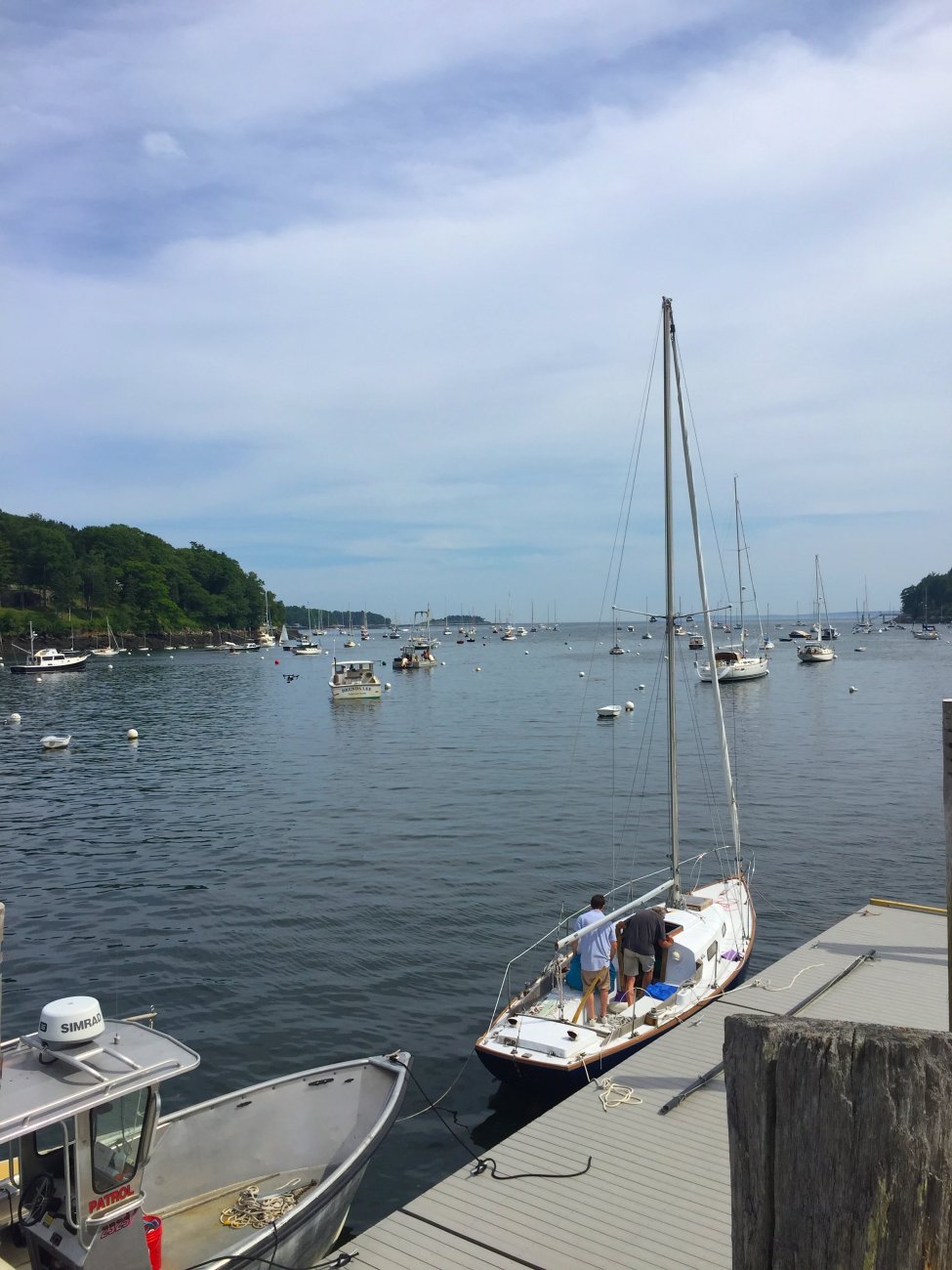 But the $1 boat's fate is tenuous...