Jun 22, 2004
2,646
Alden 38' Challenger yawl Rockport Harbor
At least for most of us in New England. Halloween 2020 began below 20F. So we waited until after noon when the sun had warmed things up. Not surprisingly, there was no wait for dock space.
I had some great help stripping off and flaking sails, removing booms and running rigging, and finally lowering the mizzen mast.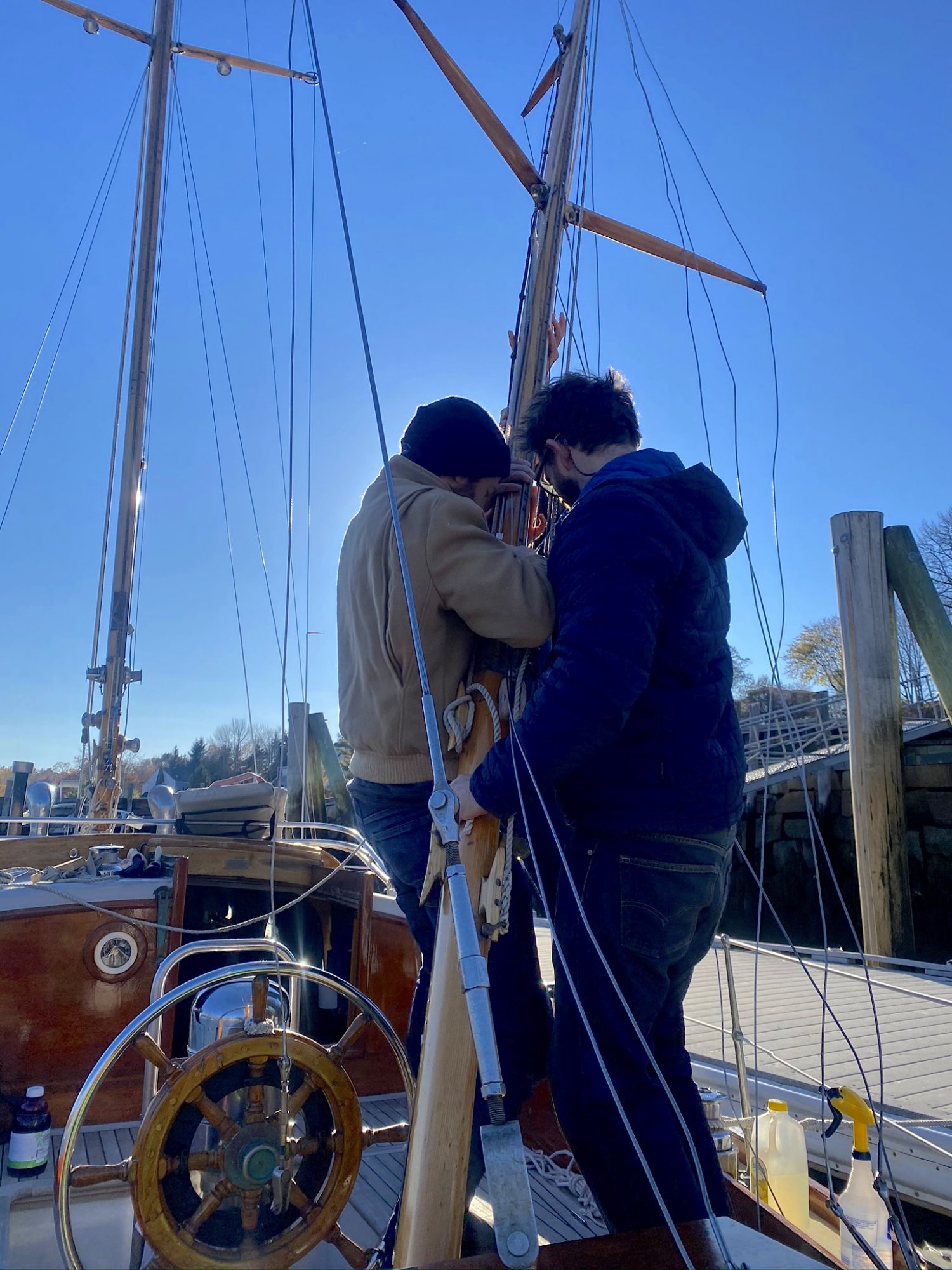 It was a strange October. Usually one of the best months for sailing on the coast of Maine, this one was cold and wet.
The boat is hauled on Thursday, November 5, when it's supposed to hit 60F.