Jun 22, 2004
2,646
Alden 38' Challenger yawl Rockport Harbor
The Schooner Stephen Tabor, built-in 1871 had sailed into Pulpit Harbor and was already on her second tack through the harbor when I came up from below decks.
You can see the captain has his eye on a spot ahead and the crew has the port anchor hanging by a lashing ready to deploy. Despite her 47 ton weight, she gains speed quickly in the moderate wind.
68' on deck, the old schooner measures 115' from bowsprit to the end of the mizzen boom, all of which has to be swung through a tack.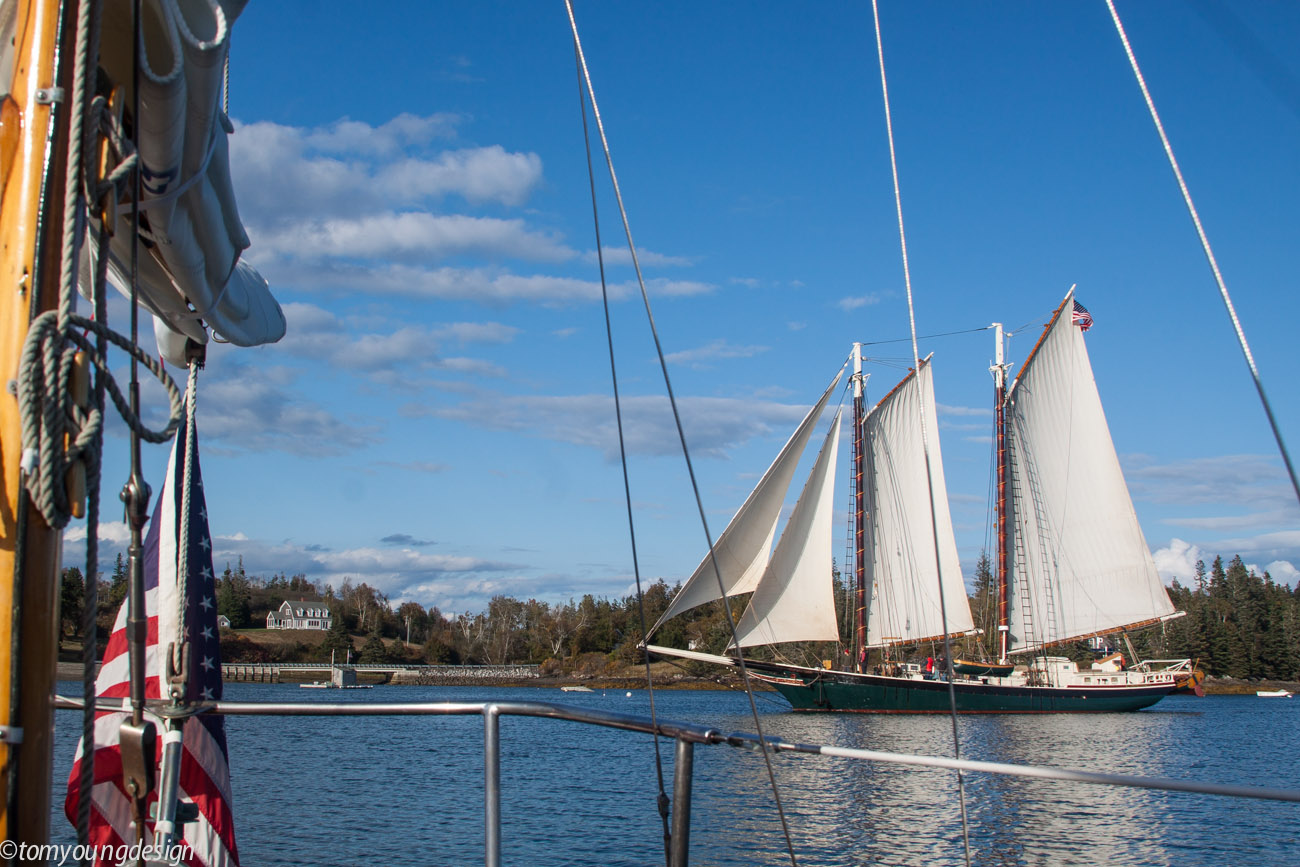 Bringing the bow sprit into the wind the sails rattle and luff. The crew calmly wait on deck for commands. I'm thinking they will coast to windward along our starboard decks, and drop anchor.
But the captain is still sailing. I can see, his eye is on another spot. They are coming about, again.
The long bow sprit continues turning,...turning, and sails fill again.
She is off now and gaining speed on a new reach (22'6" beam).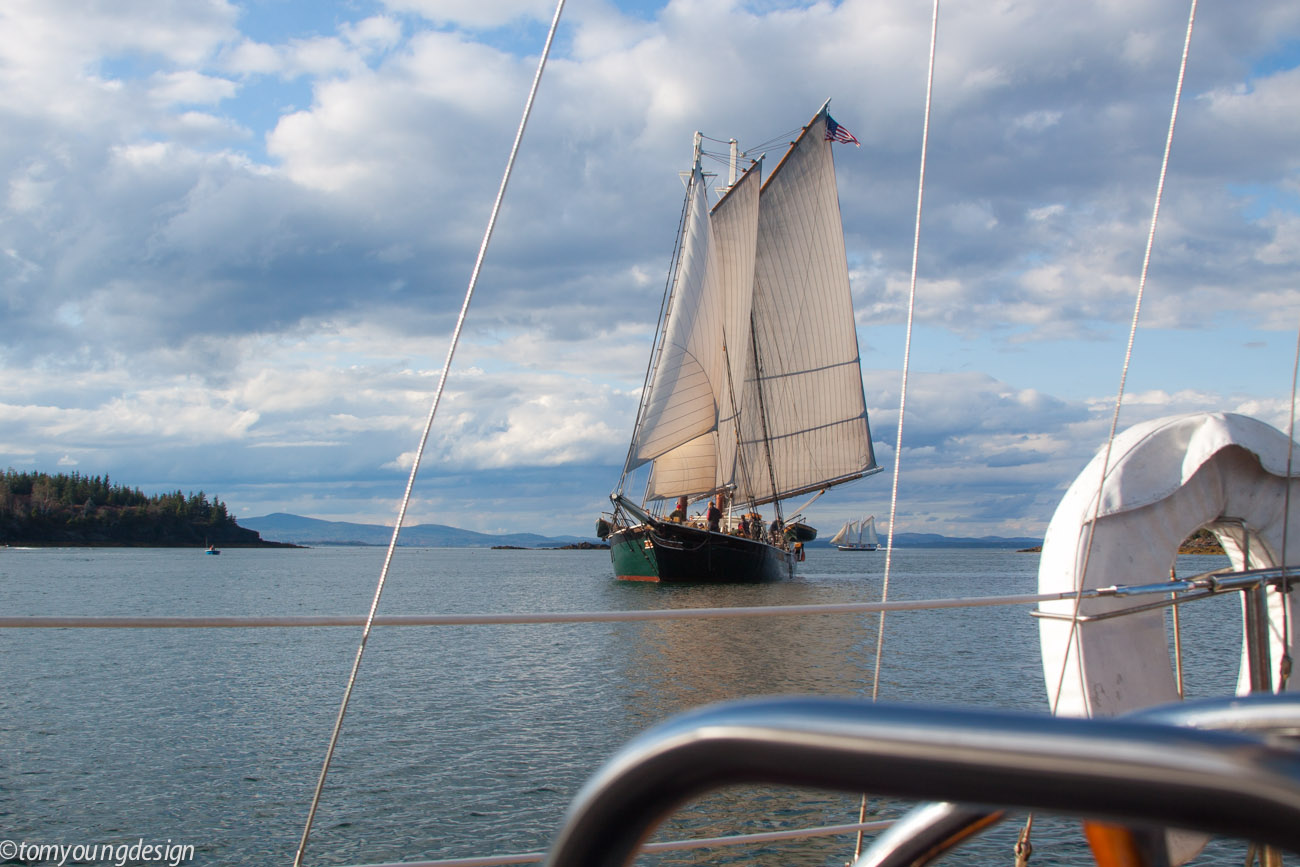 By our stern she goes as sheets are loosened and a few wrinkles show in sails. Soon we see the headsails quickly doused as she heads dead to windward along our port deck.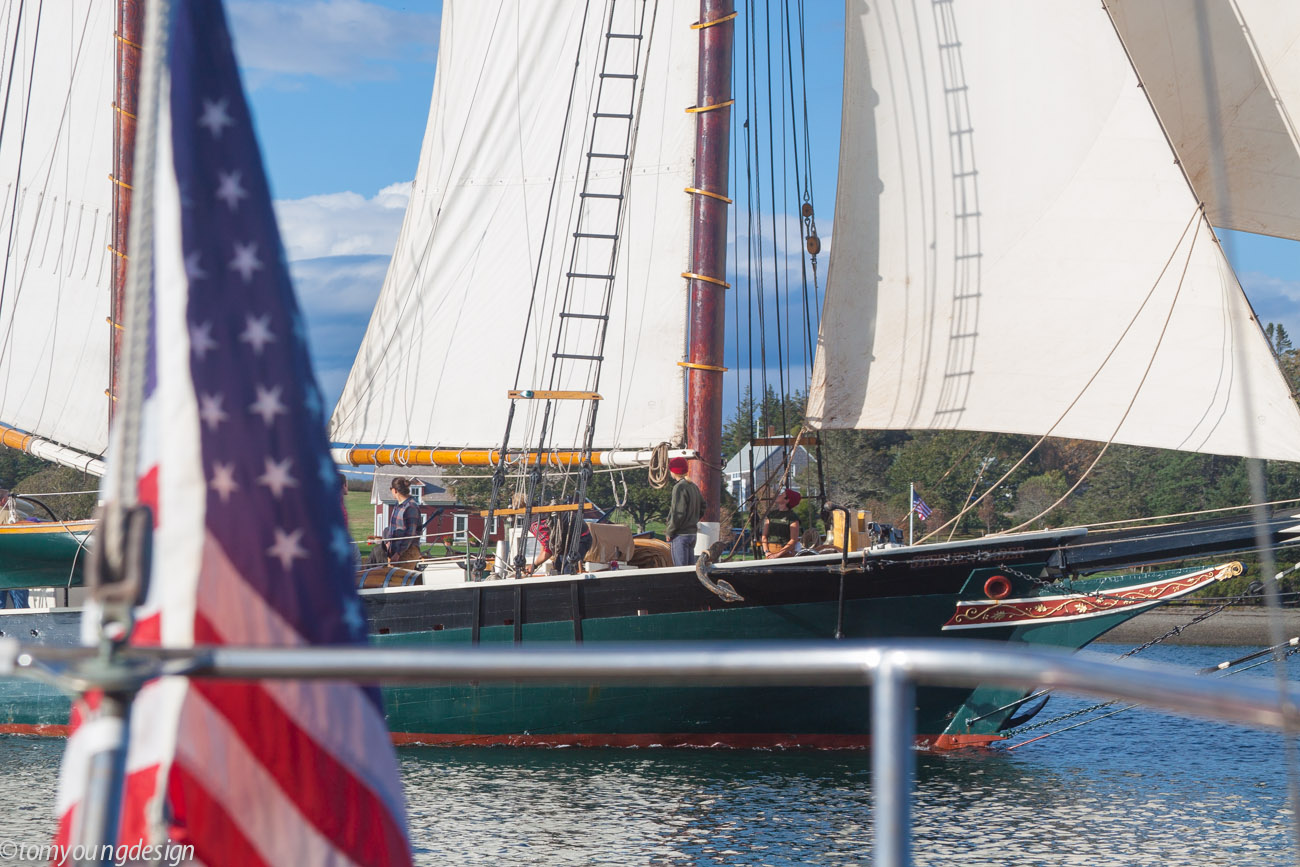 Finally, the silence in the harbor is broken by one lone vocal command from the captain followed by the deafening roar of huge links of iron chain racing through a large hawsehole in the bulwark.
The old boat coasts for just a few yards then the pre-measured chain rode goes bar tight as the ancient fisherman anchor fetches up on the bottom. All is suddenly still as the old schooner drifts back and settles to the anchor.