Jun 22, 2004
2,663
Alden 38' Challenger yawl Rockport Harbor
was a resounding success!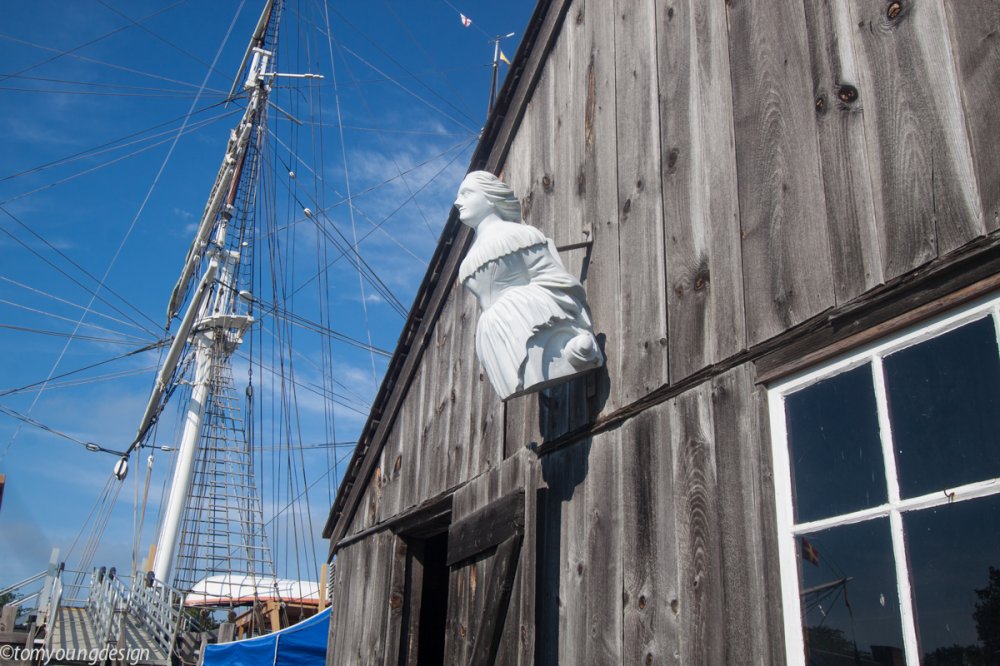 Mystic Seaport Museum is a fascinating facility (we know, having been there). Coming by water only enhanced the experience. It's a twisty few miles up the Mystic River with 2 bridges to open along the way. The museum grounds stretch along a small bay at the top with a great protected anchorage for visiting boats (go, if you can).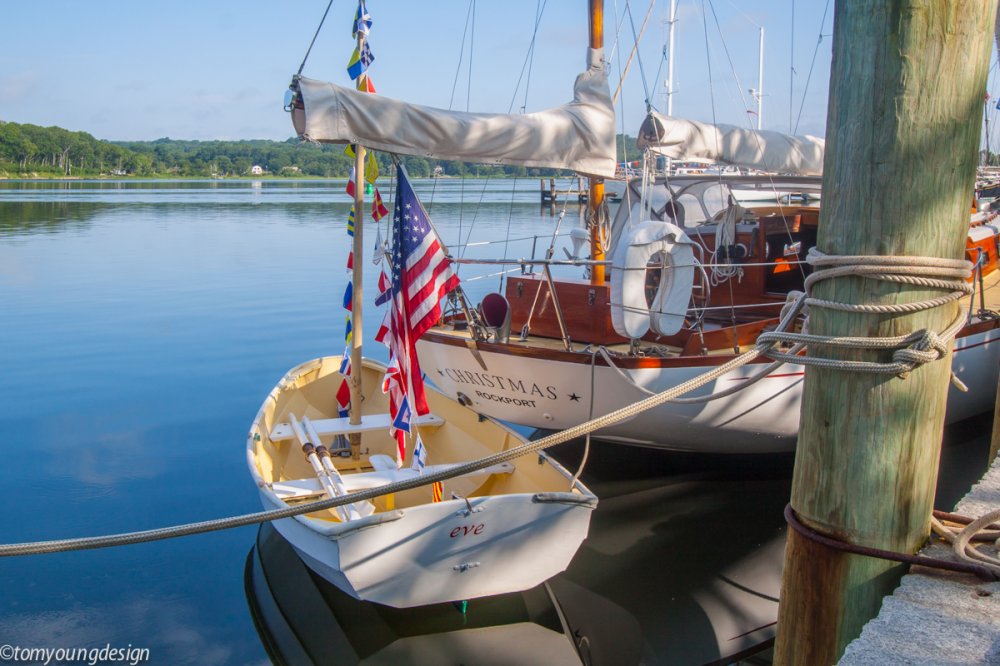 The wonderful staff helped with tricky tie ups to a seawall of pilings supplying needed muscle and big fender boards. All the dock space was filled with the boats on display. Water and electricity are on the wall. Bright clean bathrooms and showers stay open 24/7, for the boat owners.
Scott Kraft, owner of an Alden Caravelle, single handedly organized the boat owners.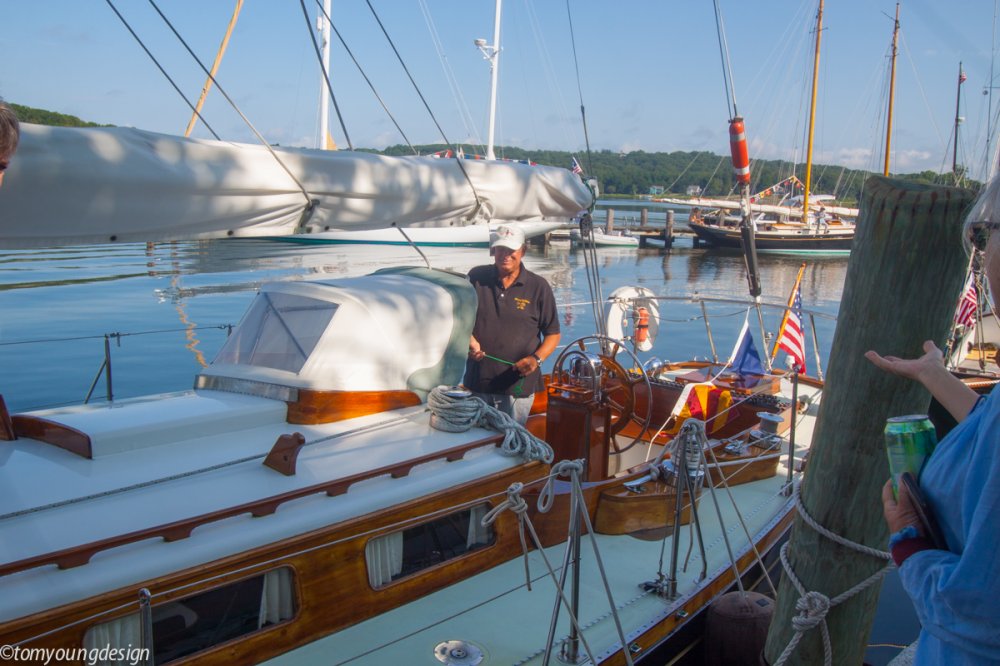 The 1926 Alden schooner, HALF MOON is a gem.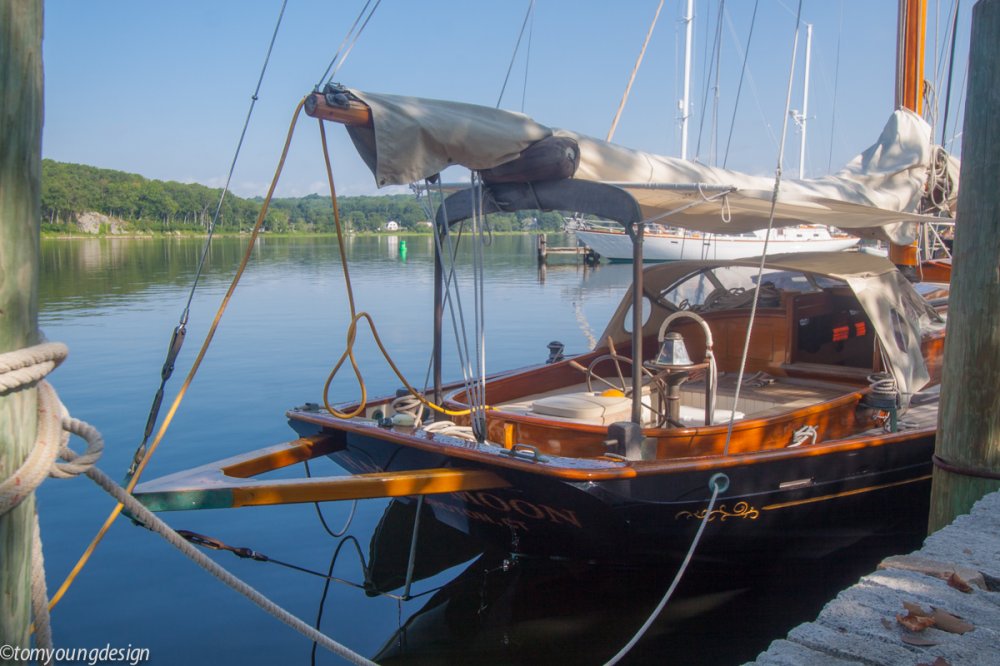 As is this Alden Malabar II
3 generations on an Alden schooner.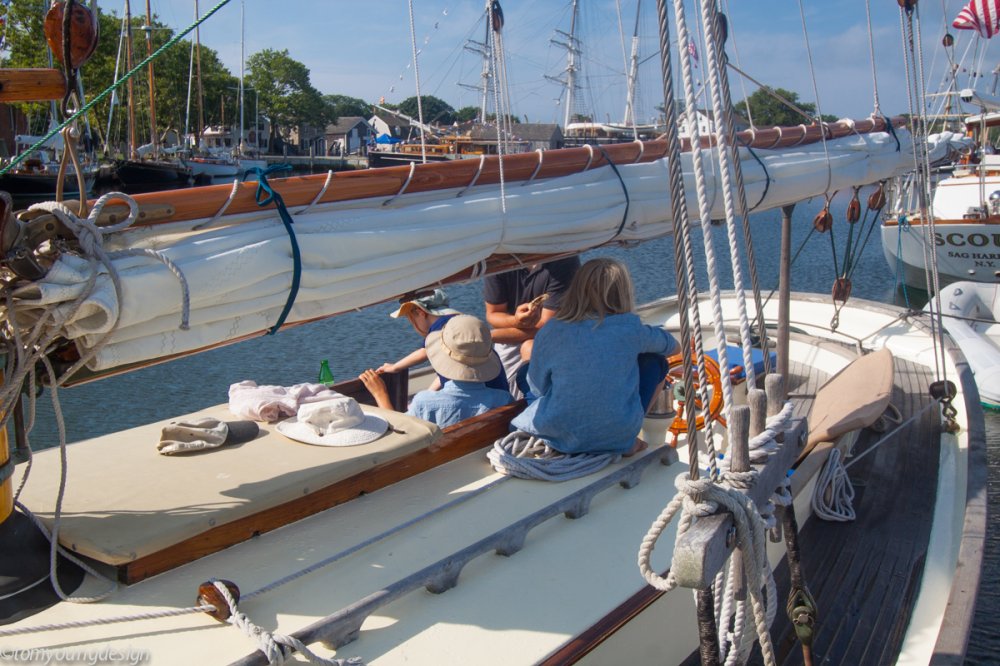 The Alden legacy includes glass hulls - now antiques as well. Another Alden Caravelle:
There was a beautiful 1920's motoryacht moored next to us. Scuttlebutt said the captain was the third generation on the boat. The classic owner sat in the shade most of the day, with his old cat.
At night, the organ was played a bit.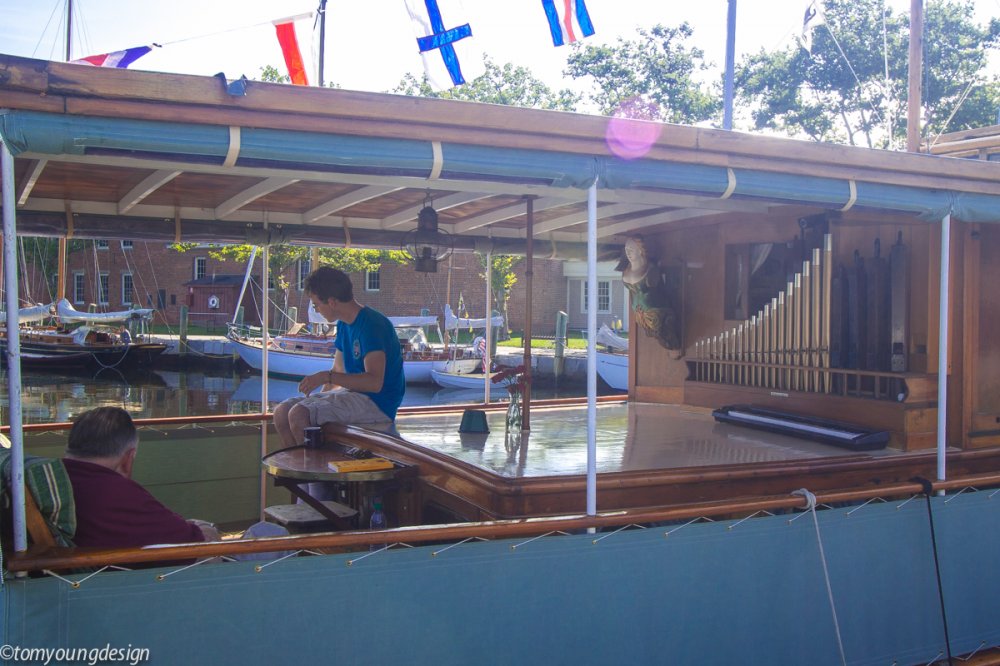 As well as a presentation of Rosenfeld photos of Aldens, the museum opened their enormous storage sheds to we participants.
Not opened to the public, this was a treat for all of us! It's hard to describe this vast collection of our maritime heritage.