We should know the difference.
I have seen posts on the best ways to tie up your moored or berthed boat.
To understand the "slack" needed on the mooring lines, you need to understand the terms used by NOAA,
Storm Surge Overview
NOAA has an Experiment Model for this called...
SLOSH
Sea, Lake, and Overland Surges from Hurricanes (SLOSH)
They will only run SLOSH for local officials, as of now.
So your local officials will alert you as a Hurricane approaches.
My experience is the forecast is 2-4 foot higher than actual, thus experimental.
They used historical data to improve results.
This is
Hurricane Katrina
real data in the SLOSH model.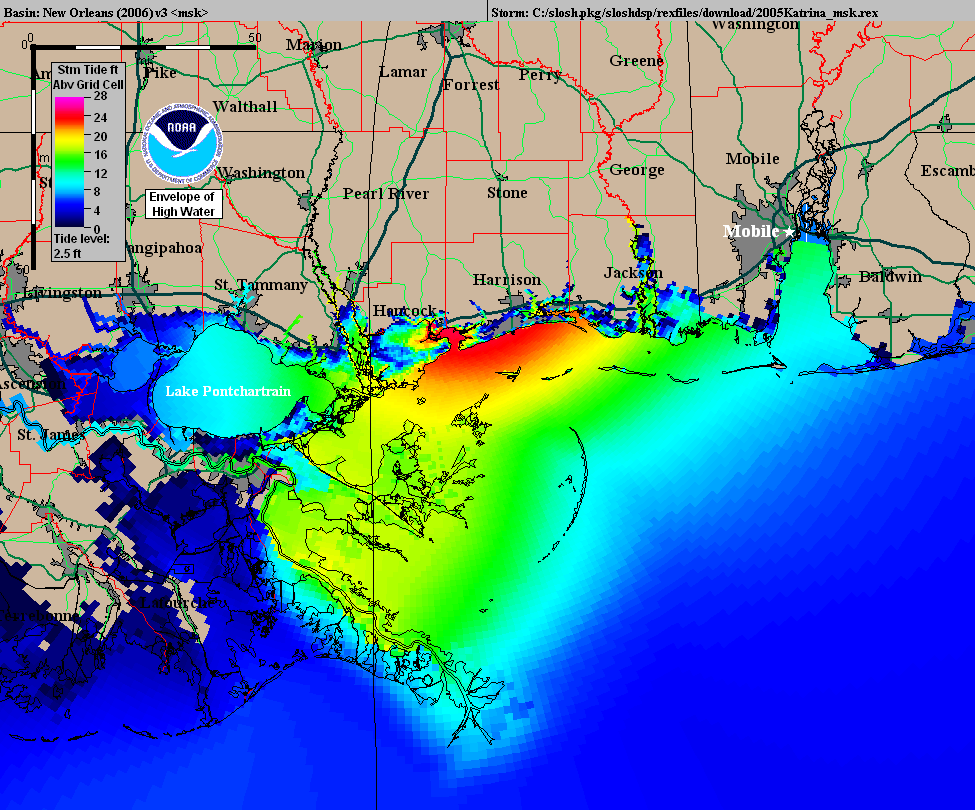 Guess where I live?
_____
Our boat was ready for a 10' surge, but we got 6', for
Hurricane Nate.
There are many Articles on boat mooring lines for a storm.
Feel free to post them here.
Jim...
PS:
Hurricane Nate
holds the record for the fastest moving storm in NOAA history at 29 mph. Another factor for Storm Surge Modeling.