Ok, there were 2 O'Days here so I figure I can post this here, right?
Ok folks, here are some pics:
Calico Jack and Kalunamoo coming in
Jill E and Deja Vu
The Village Way. Excellent Grub! How about dem dreads...
From way back
The party starting and underway
Food and Fire
Ed, Elain, Paulus, and Rich. The awesome tuna supplied by Paulus
Where should be party next? in the marina or on the water?
Univerity of CT has these bouys out in the sound. You can access them at
http://www.mysound.uconn.edu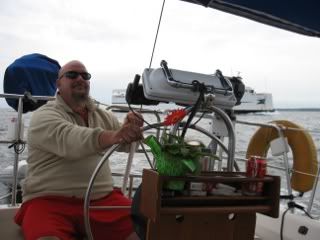 Don't get this close. It makes them mad.
Sunrise leaving Port Jeff and our friends meeting us back in Mystic