May 22, 2020
38
Catalina 22 Iowa
I just bought a Siracco 15:
Should I Buy 1975 Sirocco S-15?
It's a great little boat. I had fun sailing it however, the goodneck broke. The boom apparently will roll so the sail can be rolled around it. I definitely need to research that. The design dictates a single bolt exiting the end of the boom. That bolt broke (see pictures). I haven't torn apart the boom yet to see how it works.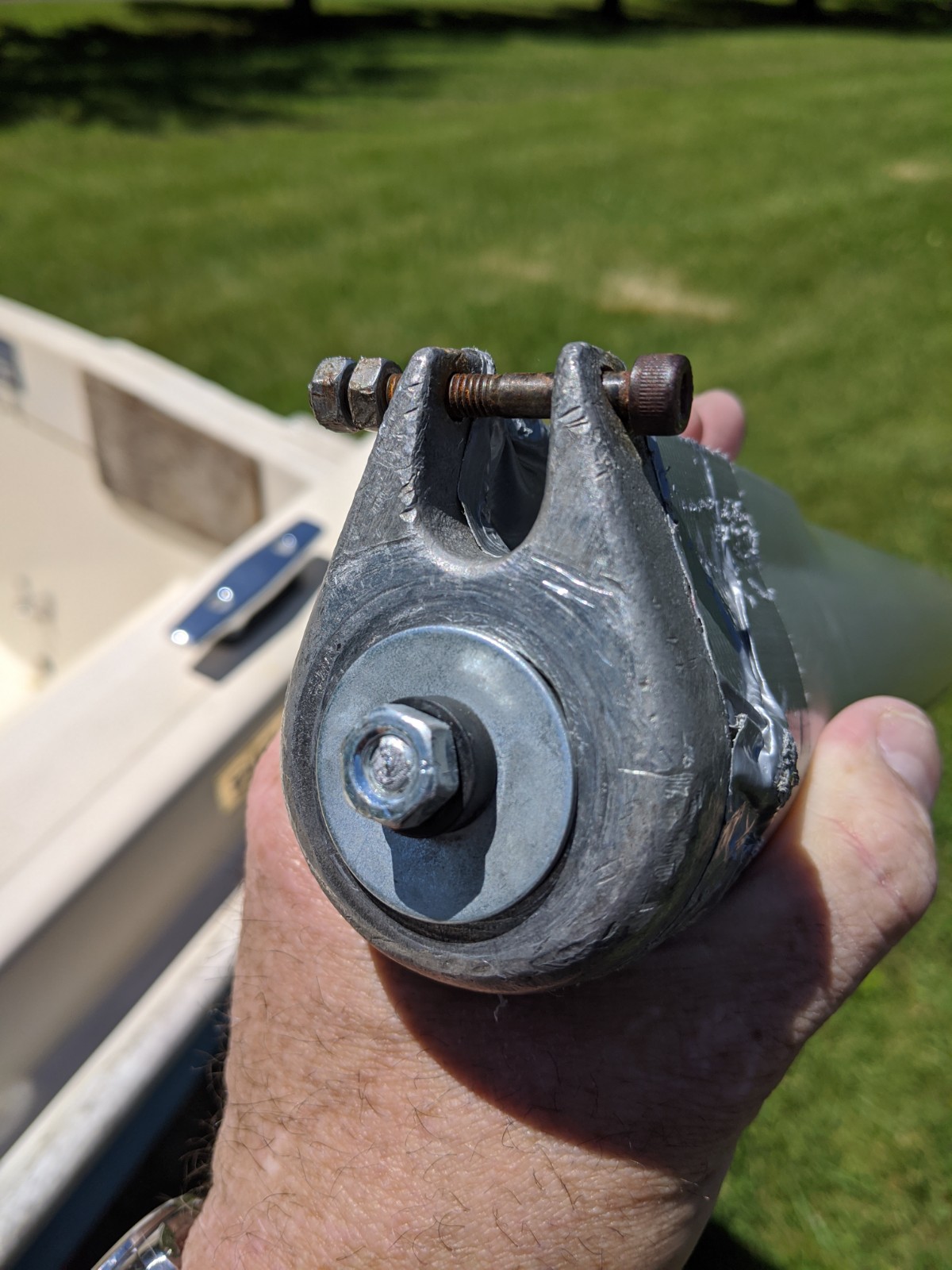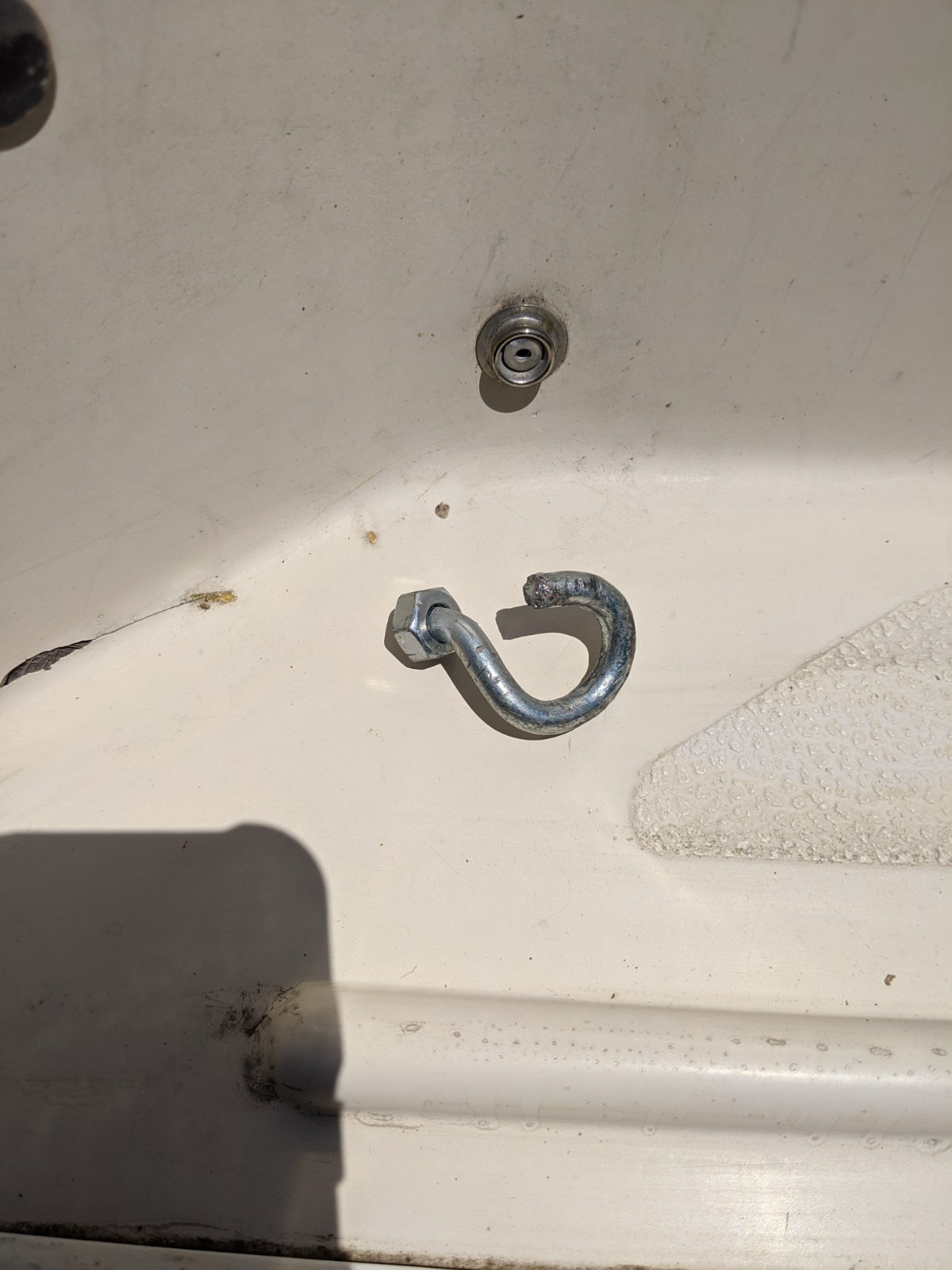 The hook attaches to a metal loop that attaches to the track on the mast.
Anyone have any information or advise for this repair?