Jun 22, 2004
2,368
Alden 38' Challenger yawl Rockport Harbor
59 years old and everything works? It appears so.
The first sail of the season is always a joy. That is nearly always an Easterly reach in a Southerly breeze for us.
After an hour or so, we anchored in a favorite spot for the night.
Probably the most craved part of being on the water for us, is the solitude. Even though we live in a small town on the coast of Maine, it's quite busy and noisy at times. You forget what it's like to only hear nature.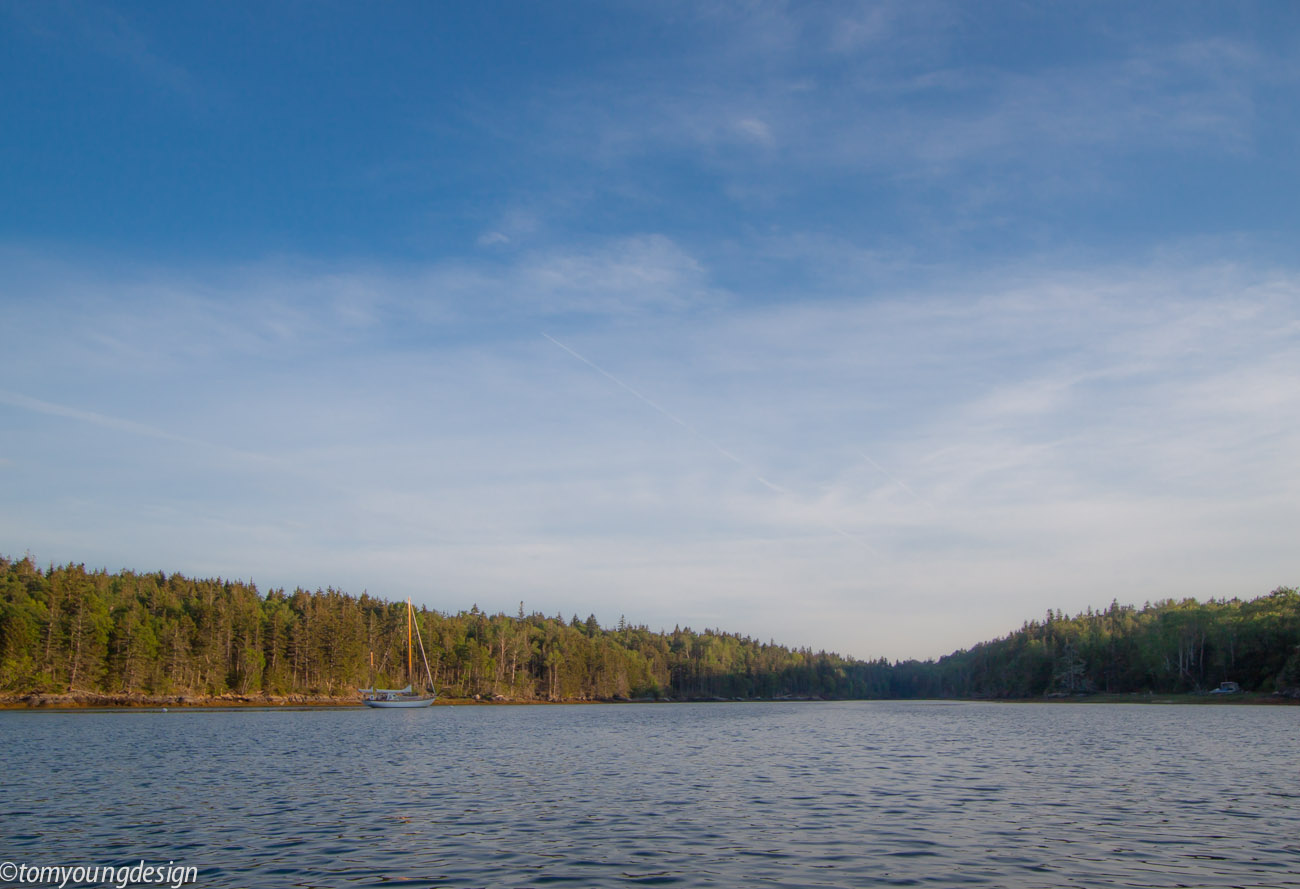 I was up before 5, just to hear that sound, again.
A fog settled in overnight and rolled into the boat through the overhead hatches, leaving the water hanging there.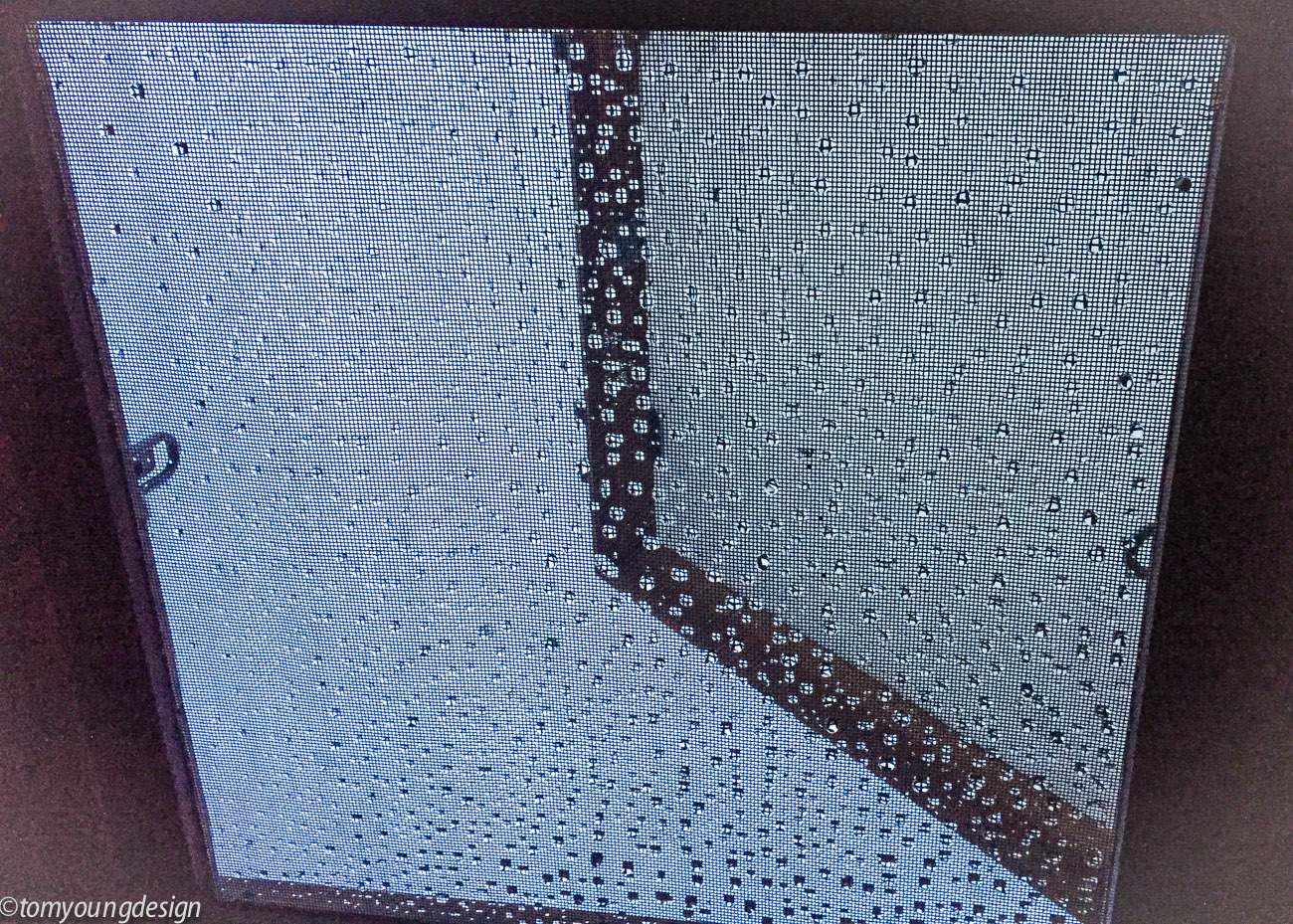 It looks like we're anchored in a small sound but in fact, the bottom of our keel brushes the mud in this spot when the tide goes out. This is at LW the next day (we could be aground).
Everybody settles right in as if the last season never ended.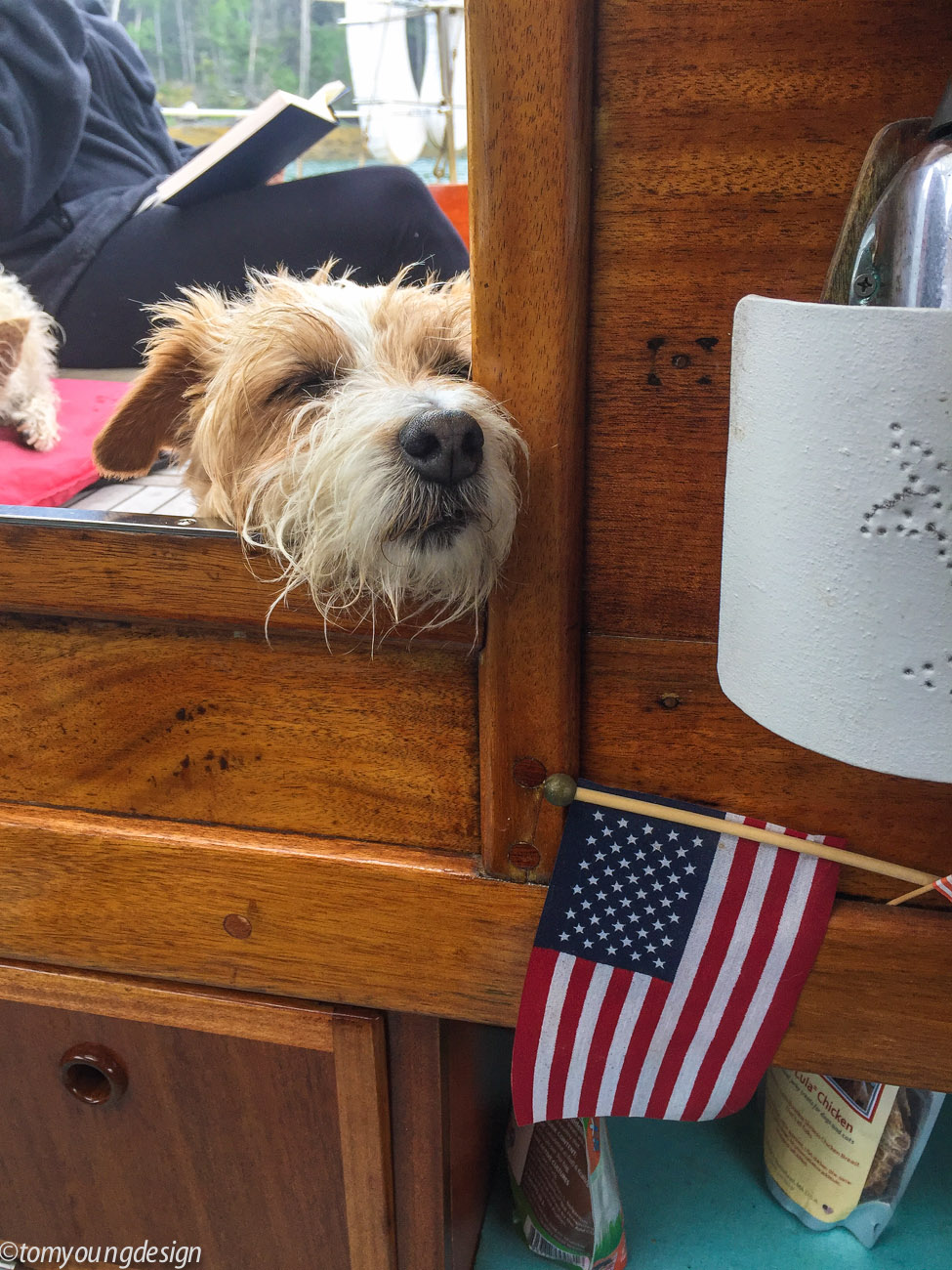 Once the tide fills in, it's a beautiful row up to the headwaters. It takes 20 minutes to row up and back, about 1 mile total.
According to Navionics, we're in the trees at the end but in fact, the water was deep the whole way.
I had a little current helping me on the return trip and hit a top speed of 5.3 knots. Not bad.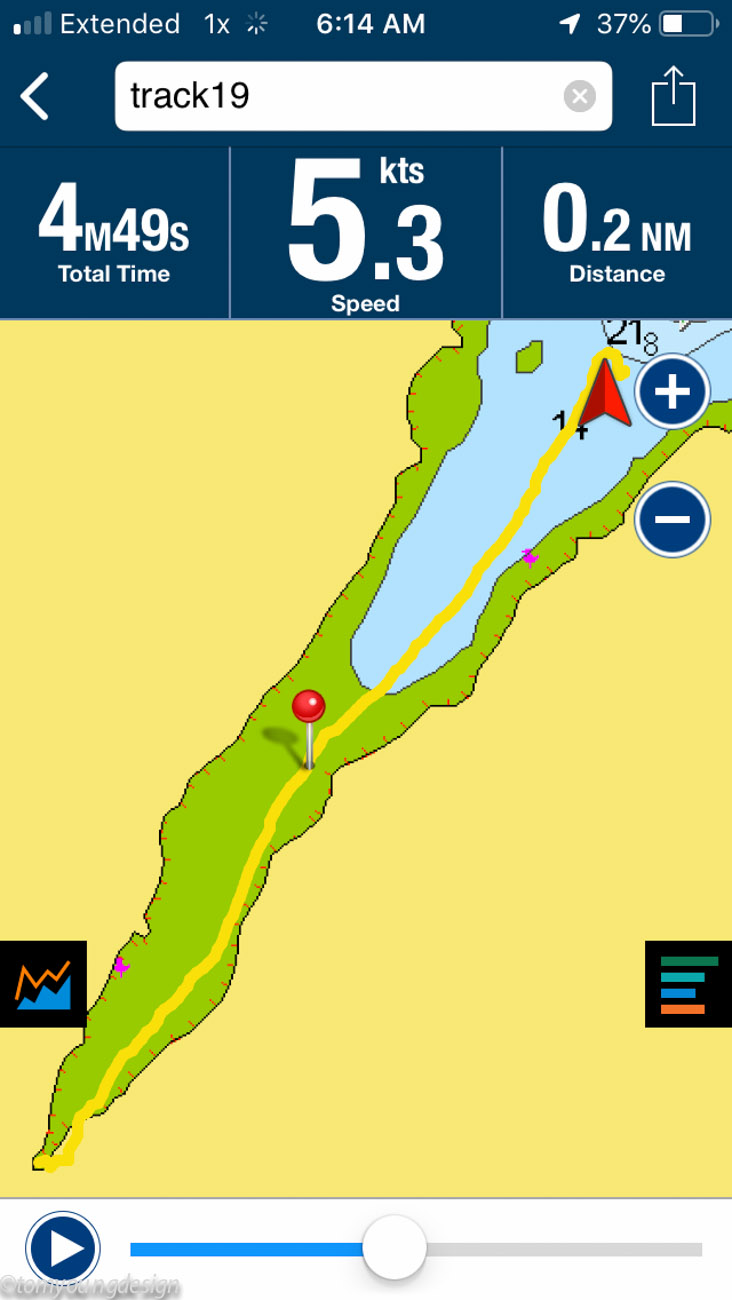 A sister ship, ARIA, came in later and anchored.
Late morning, we raised the mizzen - then the anchor, at LW.
For fun, I backed the mizzen and the boat backed away from the shallow water and turned broadside to the wind. We unrolled the genoa and sailed out. I love it when that works out.
The nicest part of sailing on Penobscot Bay is that the wind normally dies overnight, the ocean swell disappears and the water goes flat as a pancake, by dawn.
It starts light the next day.
For an hour or two, we sailed nicely in 5 or 6 knots of breeze on the flat water. All you hear is your wake out there.