Jun 22, 2004
2,023
Alden 38' Challenger yawl Rockport Harbor
What makes an anchorage a 10 for me? Beautiful, protected, remote, and not far from home.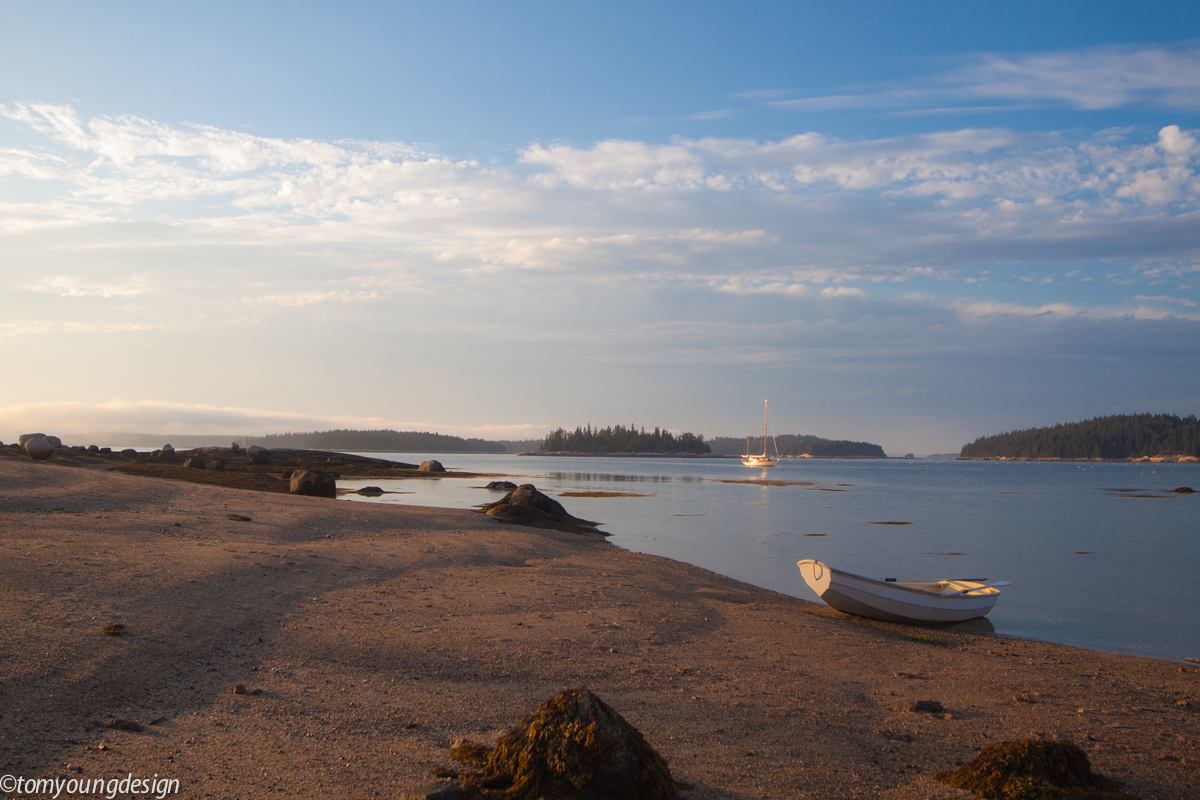 The beautiful part isn't hard to see. Protected? This anchorage is nearly ringed by islands and bars. Atoll like. Here it is at low tide 2 years ago. Even at HW, no wave penetrates inside.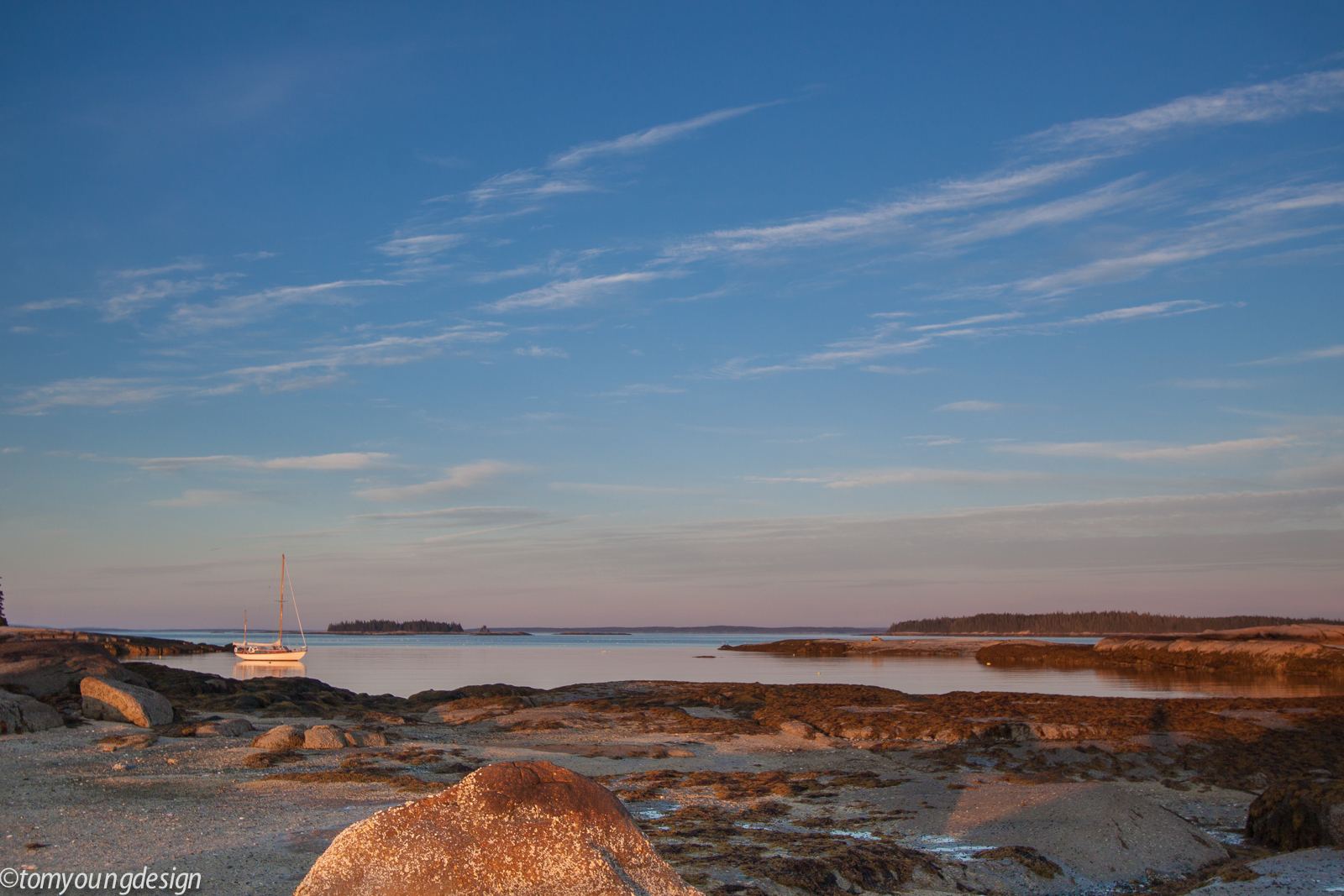 Remote? In fact it's right on the major thoroughfare of cruisers moving from Penobscot Bay into the Mount Desert area. Stonington is just a few miles away.
But Stonington (Deer Isle Me.), is pretty remote even by the roads. Transient boats anchor all around yet we're the only ones inside this small basin.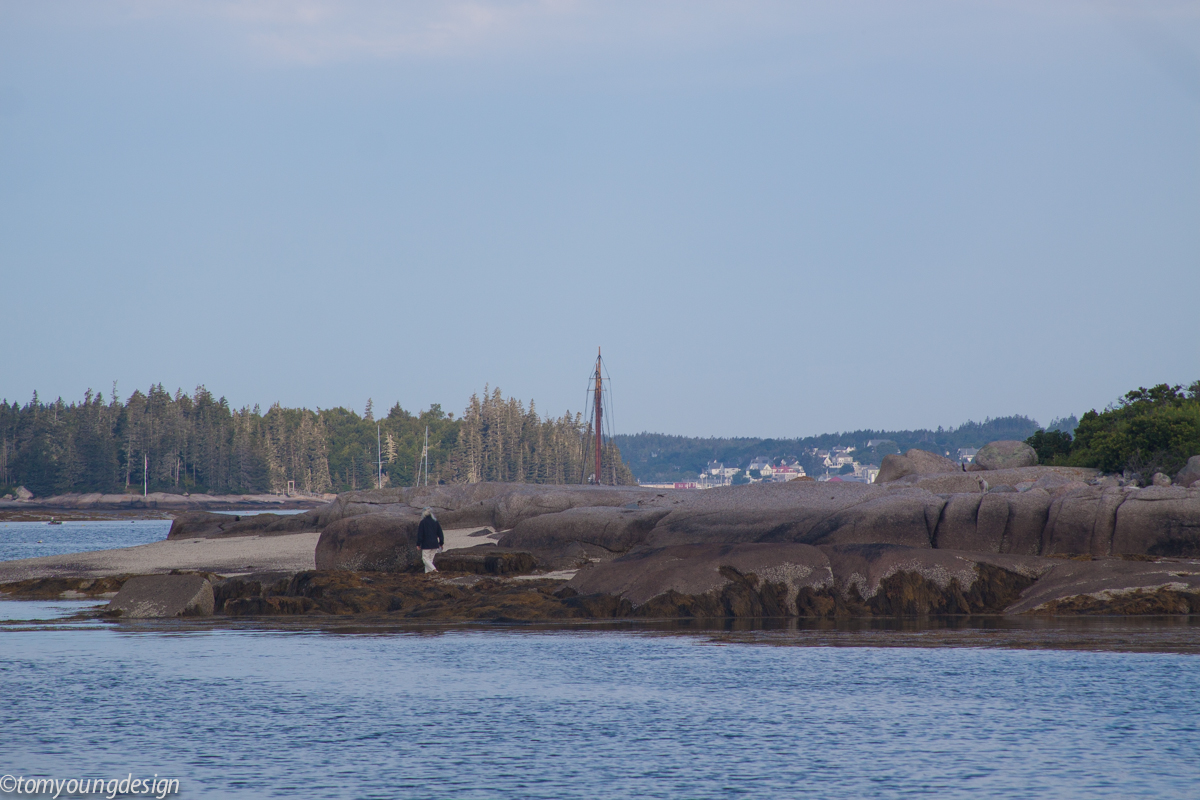 There are always boats anchored nearby. We've never found this anchorage occupied. Why? It makes sailors uncomfortable I guess.
Fair enough, it's good to be prudent. I know I could bring a 50'er in here - sideways - at any tide but there's no need to broadcast that (thank you).
Cruisers do visit from the outside by dinghy. At LW it's an almost lunar landscape.
This past month, we enjoyed it so much we decided to stay anchored for a couple of days, to watch it all go by.
It's always flat inside.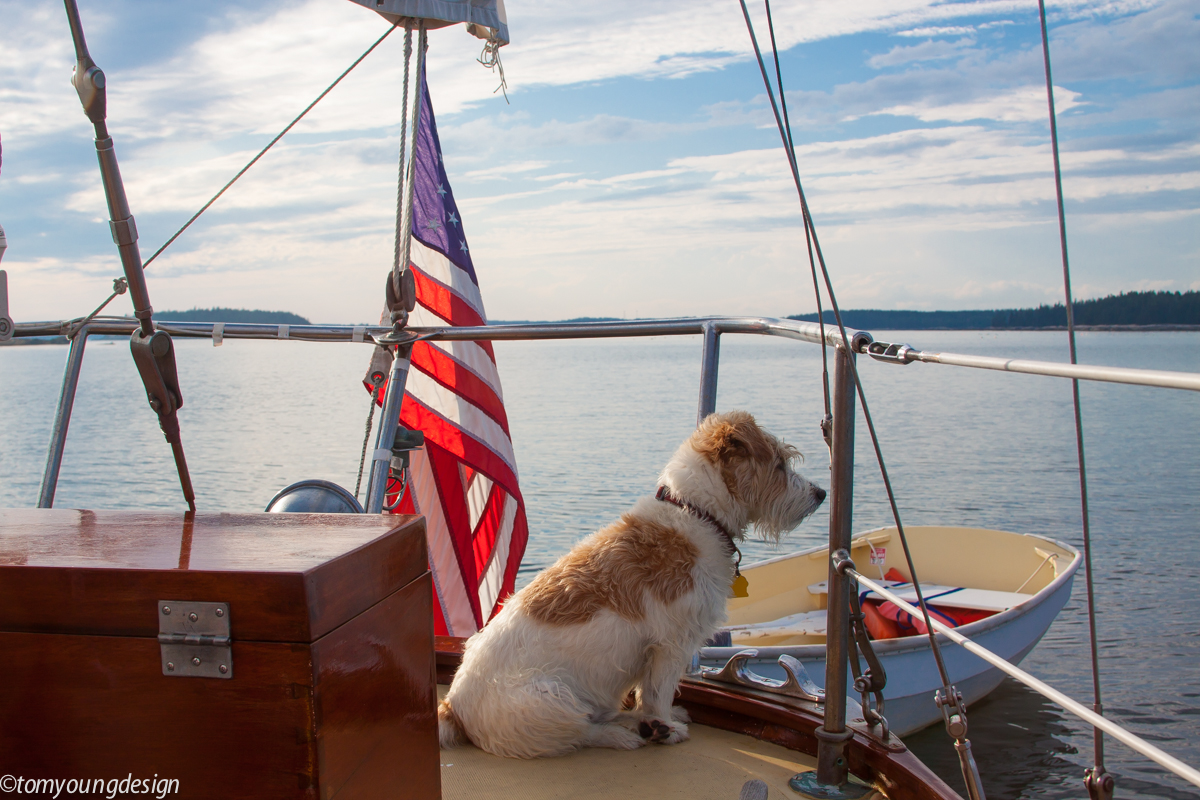 But there is good wind to keep bugs at bay and of course, to sail. I have always dreamed of having my own pond in the back yard, just big enough to sail on.
This would be the perfect size. Long enough to get a dinghy up to hull speed on a good reach.
No boat wakes, flat water. You can get the full dose of the feel - sound and beauty, of sailing and savor it for a few moments on your glide.
And then you have to tack.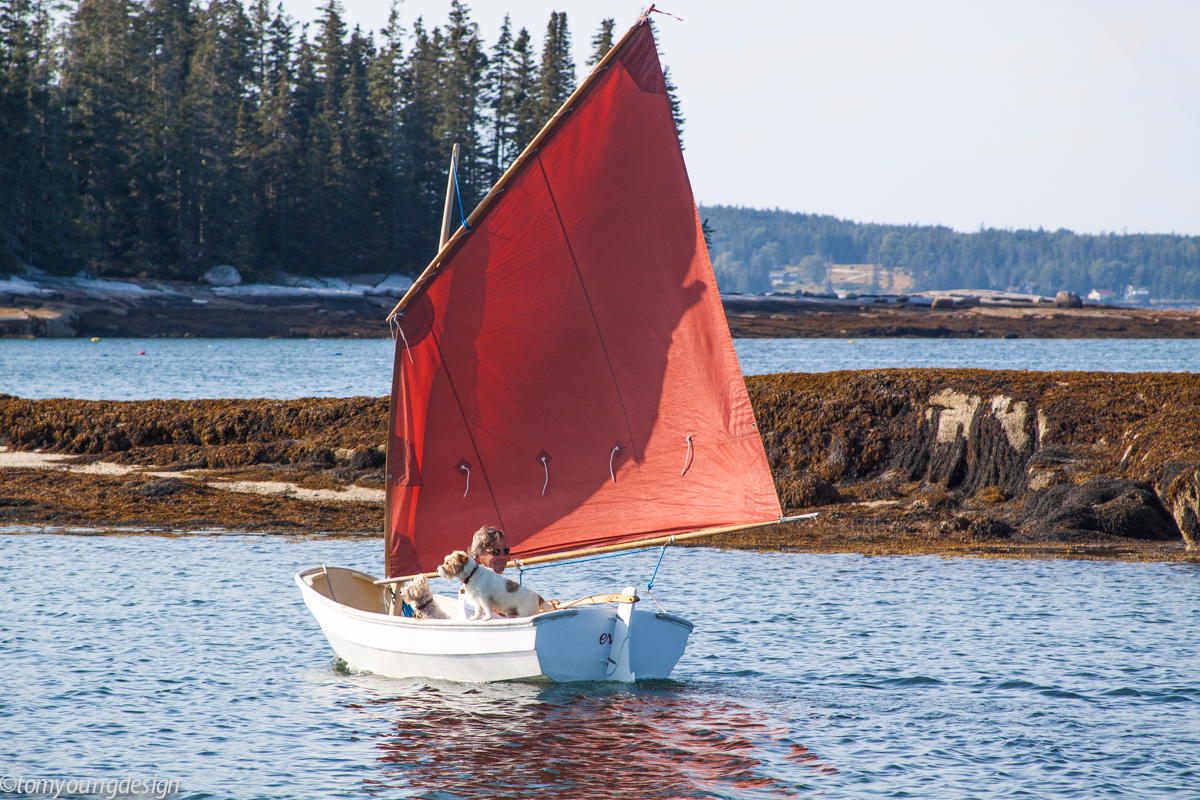 Last edited: