Dec 7, 2016
2
Beneteau Oceanis 351 Beaufort, NC
Due to corrosion, leading to water leaking, I just disassembled the water exhaust from the heat exchanger on my 1994 Oceanis 351. The engine is a Perkins M30 29 hp diesel. The exhaust elbow was completely corroded, and now I'm searching for a new one and have run into problems with parts.
It seems that the standard set up from the Perkins engine is for the raw water cover to hook up directly to an inlet on the exhaust elbow. However, on the Beneteau the raw water cover and the exhaust elbow separately connect to a big exhaust manifold pipe/tub thing that connects to the muffler. I've attempted to attach a pic of that part. The small inlet facing out is the raw water inlet. The "J" portion is the heat exchange exhaust, and the part with the ring clamps goes to the muffler / water exhaust.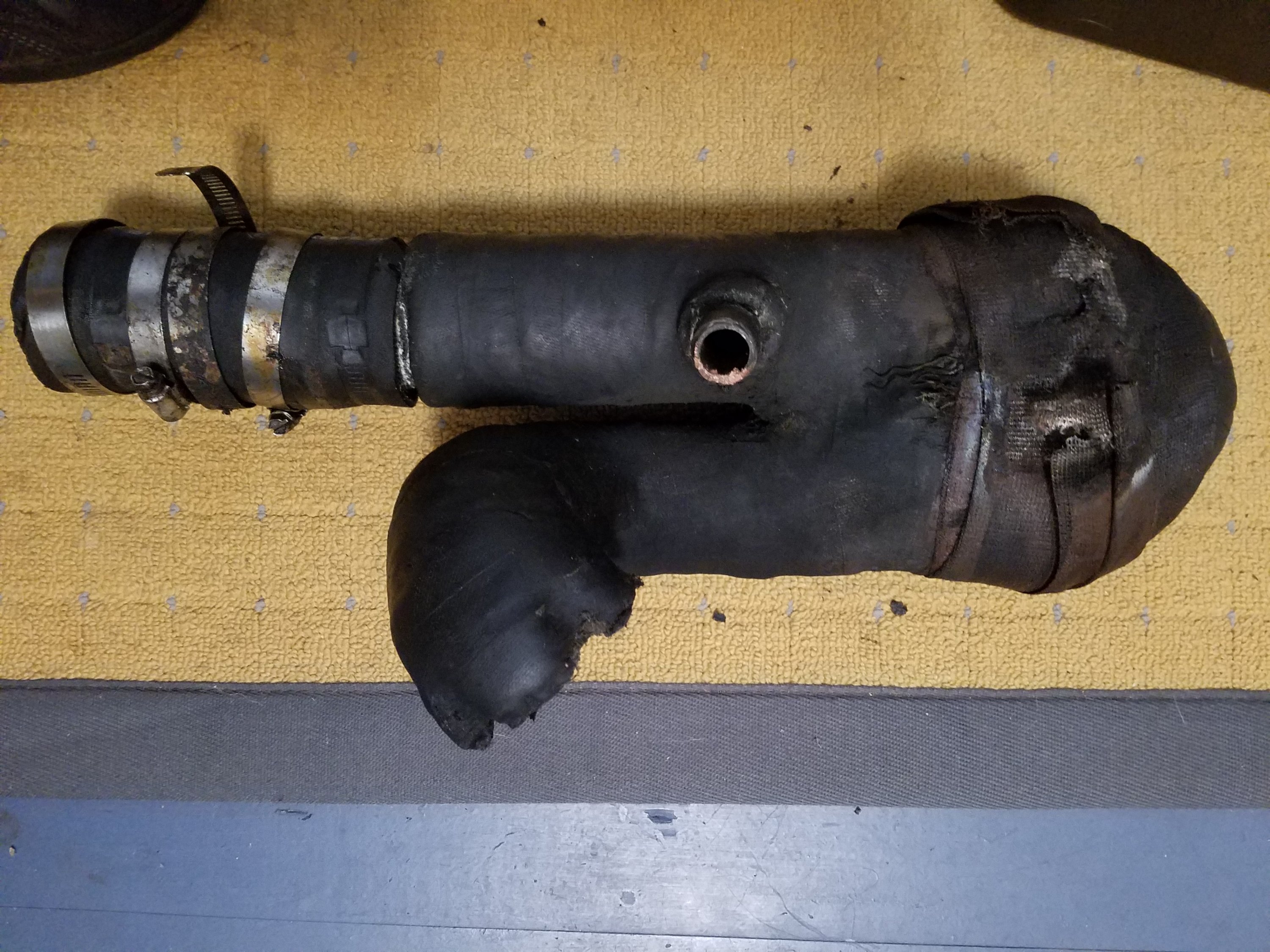 I can't find any reference to this part anywhere. It seems like all the pics I find online have the raw water going directly into the exhaust elbow, and then out. If I rebuild it, can I just get a replacement exhaust elbow with an inlet to run the raw water right into it? Can I omit this whole beast and simplify?