Every year WYC runs a month-long series of seminars and OTW training for new club members/racers. There are 6 seminars and 3 OTW sessions, ending with a Graduation Cup race. Here the group gets a chalk talk on spinwork.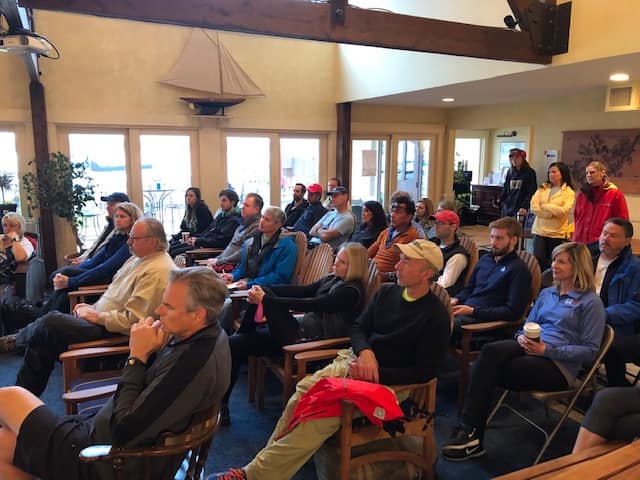 BlueJ makes a point to help out, even if we are not needing crew. This year we had 4 new sailors on boat, all doing skill position work. Just regular Brendan on bow adding some adult supervision. The newbies did great and saw it all, from a champagne spin run in 15 knots to almost dead calm behind an island to 25 knots on the nose to get home.
And we take the win, over boats that had half the number of new members on board, or their full regular experienced crew. Happy peeps!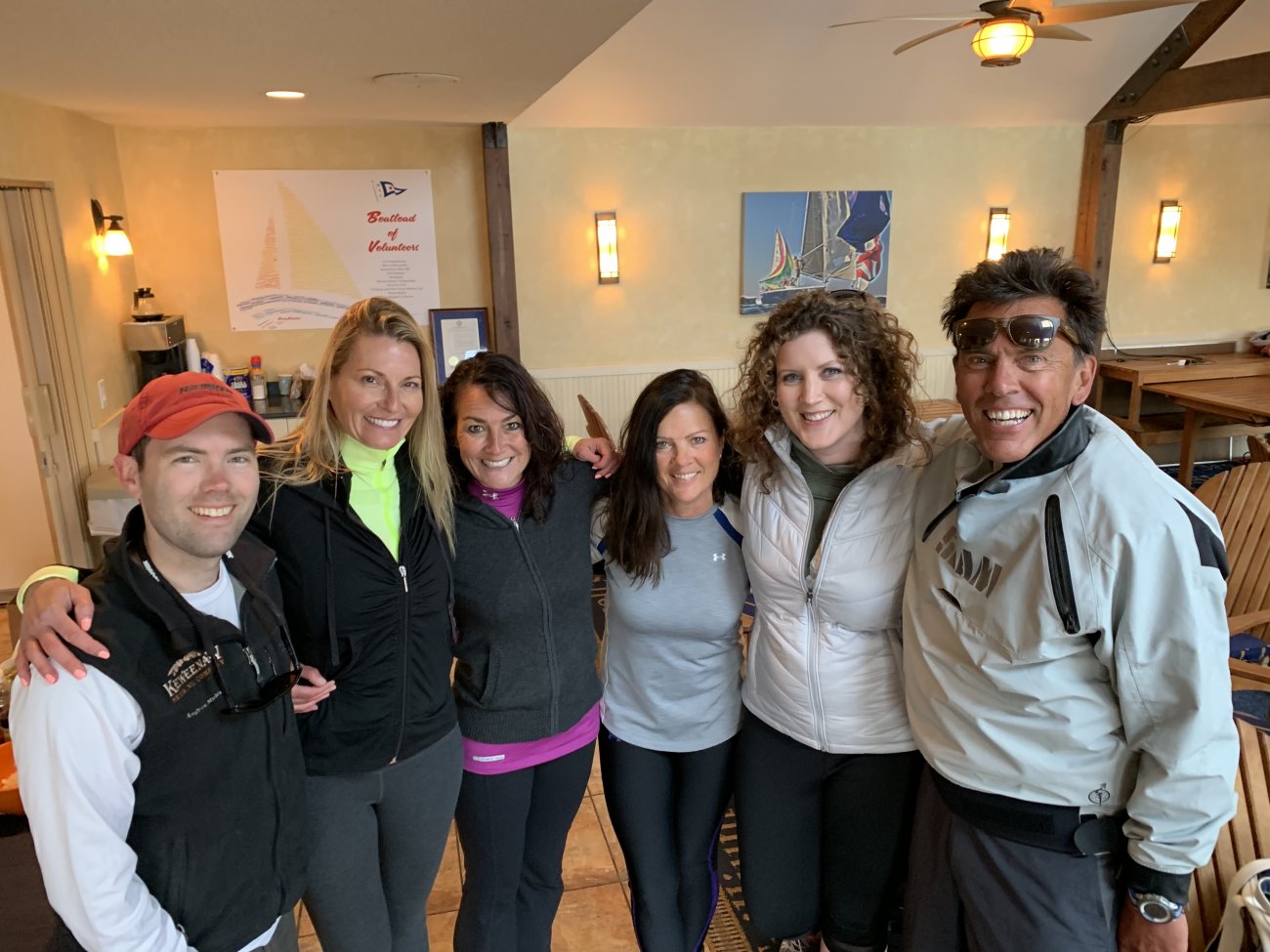 The club awards hats and etched glassware to the new class. Great way to bring new blood in, and get them in racing form ASAP. Over 20 new members!